The Bizarre Way Panera Wants To Help You Drink Iced Coffee Year Round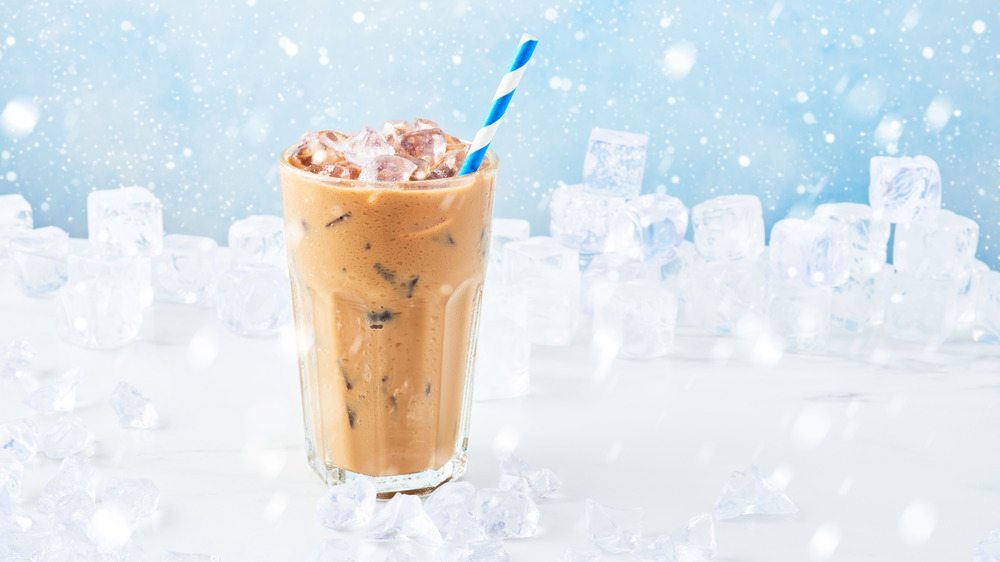 Shutterstock
It's tough being an iced coffee drinker — especially during the winter. For those who enjoy their morning pick-me-up on the rocks, things can get chilly very fast! Is drinking iced coffee worth the possible frostbite? YES! For loyal iced coffee drinkers, the seasons play no role here, as the temperature outside doesn't stand a chance of coming between this type of love. Even in the thick of winter, it's easy to spot those that prefer their coffee chilled — mostly due to the overheard complaints of cold hands!
Although you might be thinking this is all a heavy exaggeration, you'll be surprised to find it's not! In fact, according to a statement sent to Mashed, 78 percent of Americans are so devoted to their iced coffee that cold weather does not stop them from drinking their favorite brew. There's no doubt about it that our collective love affair with iced coffee isn't going anywhere (as least according to Smithsonian Mag), so instead of ditching the cold beverage, we should set out to explore new ways to protect our fingers. Thankfully, Panera is on a mission to help rescue all those frozen hands!
Panera to the rescue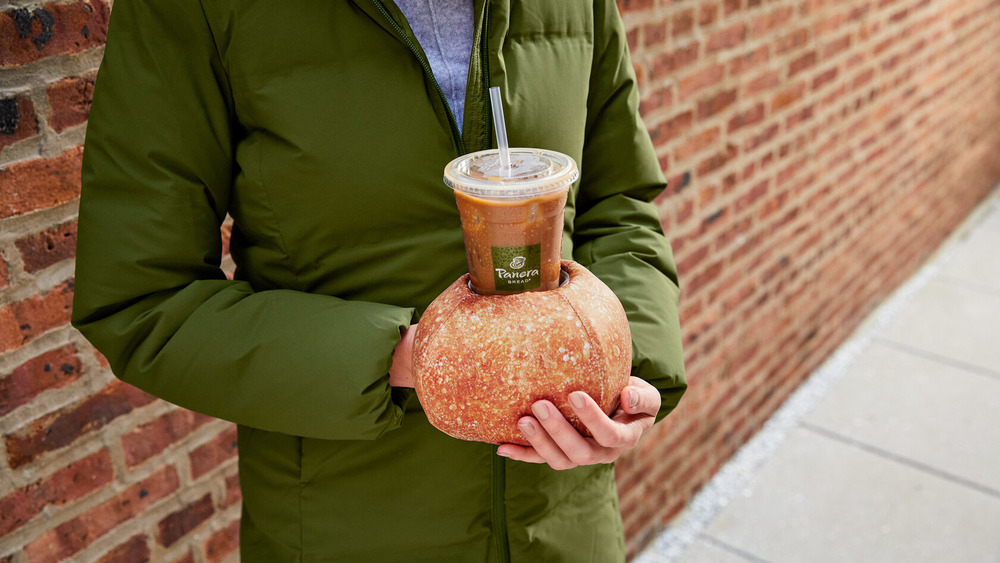 Panera
Yes, you read that right. According to the press release, the bakery/café has officially set out to save all those poor frozen hands across the country from holding iced coffee. But the renowned eatery isn't attempting a plea for the removal of iced coffee during the colder months. Instead, Panera is encouraging our nation's brave iced coffee drinkers by introducing the ultimate life hack that we'd guess few iced coffee-lovers have ever thought of — a bread bowl! Well, really a bread bowl-inspired glove.
Made to look like Panera's signature bread bowls, these cozy gloves will not only keep your hands warm, but they won't cost you a single penny! That's right — Panera is giving the gloves away for free; But with only 450 made, you'll want to get them while they're hot! To claim your glove, visit icedandtoasty.com by the 29th of January.
With more than 160 million American adults drinking coffee every day (via Panera), Panera's new coffee subscription program and bread bowl gloves are a perfect match made in coffee heaven!