Fans Of McDonald's Spicy McNuggets Won't Want To Miss This Deal
McDonald's Spicy McNuggets are coming back, and in celebration, McDonald's is giving some away for free! For a bit of background, Spicy McNuggets were not only the first new flavor of McDonald's nuggets to be introduced since they were first sold in 1983, but they also represented such a huge hit for McDonald's that their Mighty Hot Sauce became a scarce resource at the chain's restaurants (via Today). In fact, according to one Twitter user, "We're out of Mighty Hot sauce" became the new "Our Ice cream machine is broken" (via Twitter). Although they were originally a limited-time menu item, the Spicy McNuggets' overwhelming popularity meant they would definitely be coming back at some point (not unlike the McRib). Of course, you probably didn't expect them to come back for free.
Well, Spicy McNuggets are back as of February 1. All you need to do to claim your free order is add a 6-piece Spicy McNuggets to a delivery order of $20 or more through DoorDash, and use the code "SPICY" at checkout (via Wane). The offer is valid February 2 to 6 while supplies last, so if you're a spicy nugget fan, be sure to get in there quick, before the sauce runs out.
Everything you need to know about McDonald's Spicy McNuggets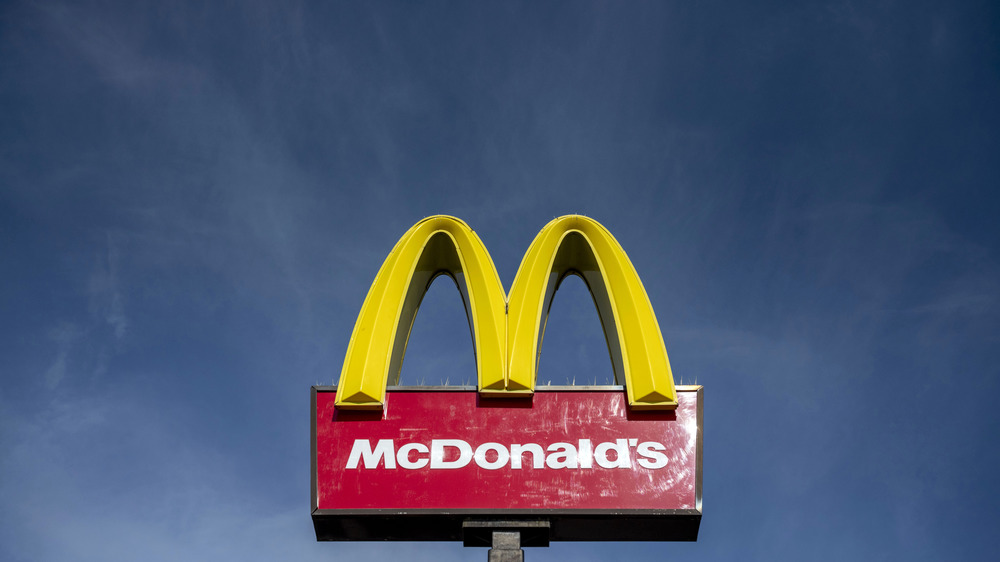 Matthew Horwood/Getty Images
If you've never had McDonald's Spicy McNuggets, chances are you're either not a McDonald's fan or not a fan of spicy foods, but either way, you might be missing out. According to HypeBeast, these nuggets are: "breaded with a hot crispy coating packed with cayenne and chili pepper spice... and will be accompanied once again by Mighty Hot Sauce which features a blend of crushed red pepper and cayenne peppers, all balanced with savory garlic and a hint of sweetness." If that has your mouth watering, you're definitely not alone.
The post on McDonald's Instagram about the return of Spicy McNuggets has gained over 50 thousand likes in just one day, with comments like: "Please just keep them permanently!" (via Instagram). Of course, many commenters took the opportunity to ask for even more beloved menu items to return, including orange Hi-C, chicken tenders, all-day breakfast, and chicken snack wraps. While there is no word yet on any of those returning to McDonald's, the chain has stated: "chicken fans can rest assured that we're not stopping here," (via Business Insider). In fact, according to USA Today, there are three new chicken sandwiches being released in February alone!