Rachael Ray's Stuffed Potato Skin Recipe Is Perfect For Super Bowl Snacking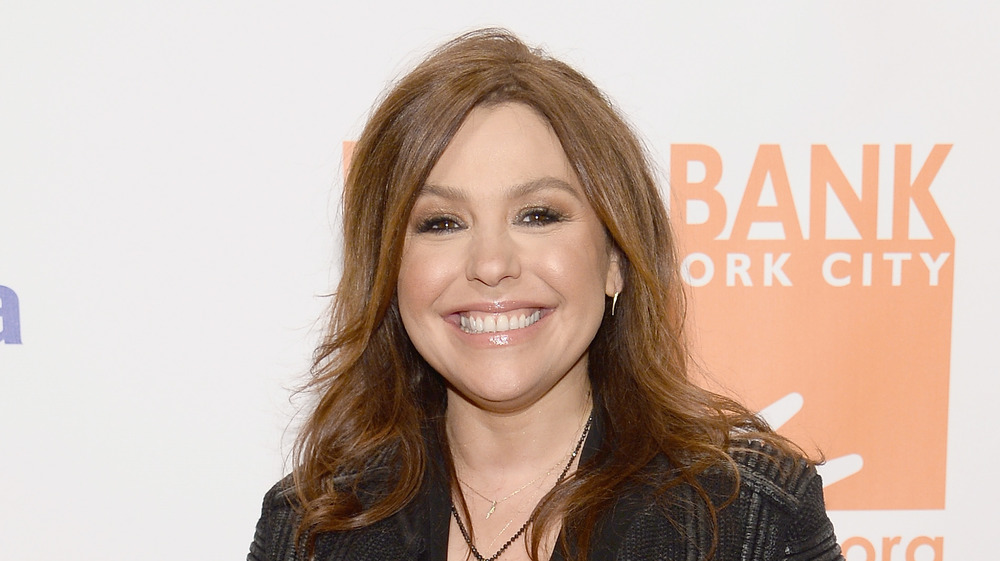 Dimitrios Kambouris/Getty Images
Super Bowl is coming, and with it, the inevitable (and most welcome) barrage of Super Bowl food. If you're not planning to cook a tableful of wings, pigs in a blanket, and other match day delicacies yourself, DoorDash is already bracing itself for the upcoming storm. You can even take advantage on the free food deals many restaurants offer. As such, there's really no way — or, for that matter, reason — to avoid eating way too much of your favorite treats as you wait to see whether Tom Brady wins his umpteenth Super Bowl ring. 
If you are planning to cook your own Super Bowl food, now's the time to look into new ideas and recipes to make sure that your snack game is as on point as the occasion requires. Fortunately, comfort food specialist Rachael Ray is aware of the situation, and she has given the world a dish that will no doubt be the king of your Super Bowl spread. Let's take a look at why Ray's stuffed potato skin recipe is perfect for Super Bowl snacking.
Rachael Ray's potato skins are loaded with greatness
Potato skins are an important part of the Super Bowl plate model, and when a celebrity chef of Rachael Ray's caliber shares her take on the classic, notes should be taken. The magnificently stuffed potato skins Rachael Ray Show shared on Instagram indeed take things to the next level, and then pole-vault over a couple more levels just to make a point. Apart from the customary fare like bacon and cheddar, the skins are stuffed with delicious brisket, sour cream and scallions, and finally topped with delicious pickled jalapeños to give them that extra oomph. 
Ray's post called these fully-loaded skins "the ultimate game day recipe," and fans seem to wholeheartedly agree with the bold, yet very possibly accurate claim. "My mouth is watering," Bobbieann80sbaby commented. "Score! Exactly the masterpiece you've created! Game on! All day long!" another user exclaimed, clearly ready for both the snack and the game.
Oh, and fortunately, you don't have to eat these delicious-looking potato skins with just your eyes — Ray also provides the recipe. Game on, indeed.