The Reason Carla Hall Wrote A Soul Food Cookbook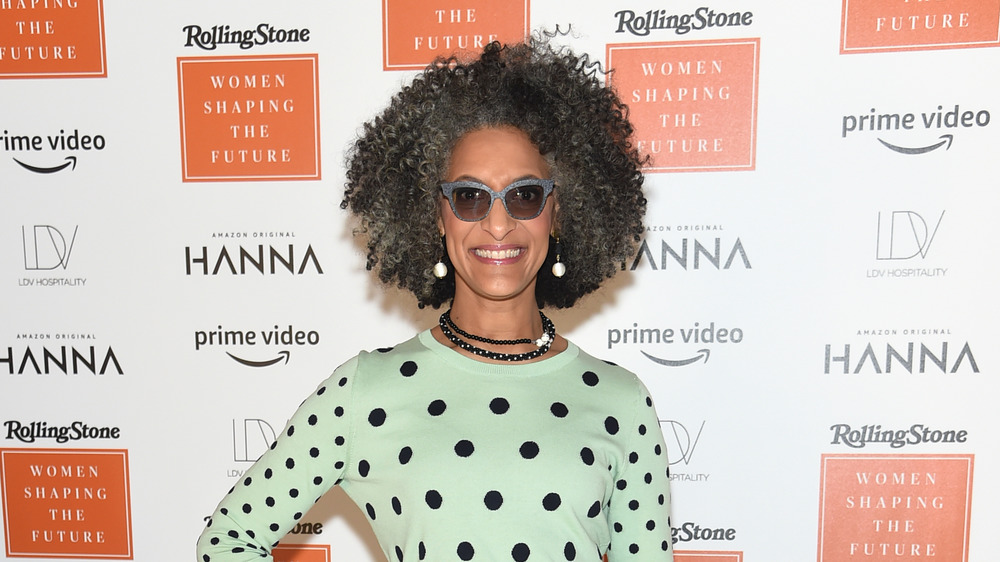 Jamie Mccarthy/Getty Images
There have been 17 seasons of Top Chef since the cooking competition first aired on Bravo back in 2006. It can be difficult enough to remember which chef won each season, let alone remember all of the contestants who competed but went home before the finale. However, each season, there are a few memorable contestants who stand out from the crowd. In season five, one of those was Carla Hall.
We aren't sure what the Nashville native was more famous for: her creative take on Cajun food or her trademark "hootie hoo" catchphrase. Even though she didn't win her season of Top Chef, Hall came back to compete on the all-stars edition in season eight and later became a regular on ABC's daytime talk show, The Chew. 
Her accomplishments went off-air, too. In 2018, Hall published a cookbook titled, "Carla Hall's Soul Food: Everyday and Celebration." So what prompted her to enter the world of publishing and center her book on soul food? It's all thanks to her roots and wanting to educate readers on the real history of soul food.
Carla Hall's cookbook started off as a nod to her ancestors
While Hall was born in Nashville, her family history traces back to West Africa. In an interview with Atlanta Magazine, she described how she wanted to recreate the dishes that her ancestors ate but in a more accessible way for home cooks in the U.S. "I wanted to say that I love [soul food] unapologetically because it's a part of my history," she explained. "The food is a part of my DNA."
Along those same lines, Hall says she wanted to reinvent what people think of as soul food. She told People that soul food gets a bad rap because people assume it's all fatty, indulgent foods, like creamy macaroni and cheese and fried chicken. 
"The reason I wanted to write this book was to educate people that there is a difference between everyday soul food and celebration foods," she said, adding, "But you can get to know a culture by actually tasting these other dishes, like some of the lighter dishes — the dishes that you may have during the week." In that vein, her cookbook includes both "fun" and everyday soul food dishes, from buttery biscuits to black-eyed pea hummus.