Jimmy John's Is Finally Entering The Chicken Sandwich Wars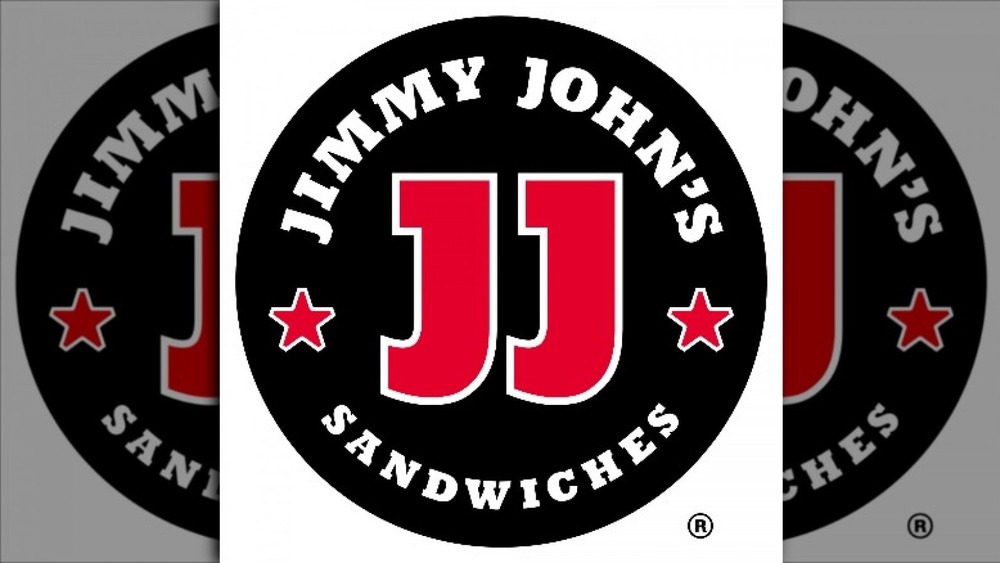 Jimmy John's
If you really love chicken sandwiches, this year keeps getting better. Boston Market just released their first entry into the chicken sandwich wars with a Nashville Hot Chicken Sandwich, while KFC released their own signature sandwich a few weeks ago that they claimed was a serious upgrade to their options (via CNN). Now the chicken sandwich rivalry between chains continues to grow, as Jimmy John's has entered the fray with their latest offering. The sub chain announced in a statement sent to Mashed that they plan to nationally introduce their Smokin' Kickin' Chicken Sandwich starting on February 1st and we couldn't be more excited!
Don't expect this new menu item to compare to Jimmy John's other sandwich options. According to the statement, this limited-time sandwich features luscious seasoned chicken, a creole chili pepper sauce, Jimmy peppers, provolone cheese, avocado, onions, lettuce, oil, vinegar, and mayo, and is served on the bread of your choosing. If the idea of this sandwich already has your mouth watering, get ready for more tantalizing news.
A chicken sandwich to rule them all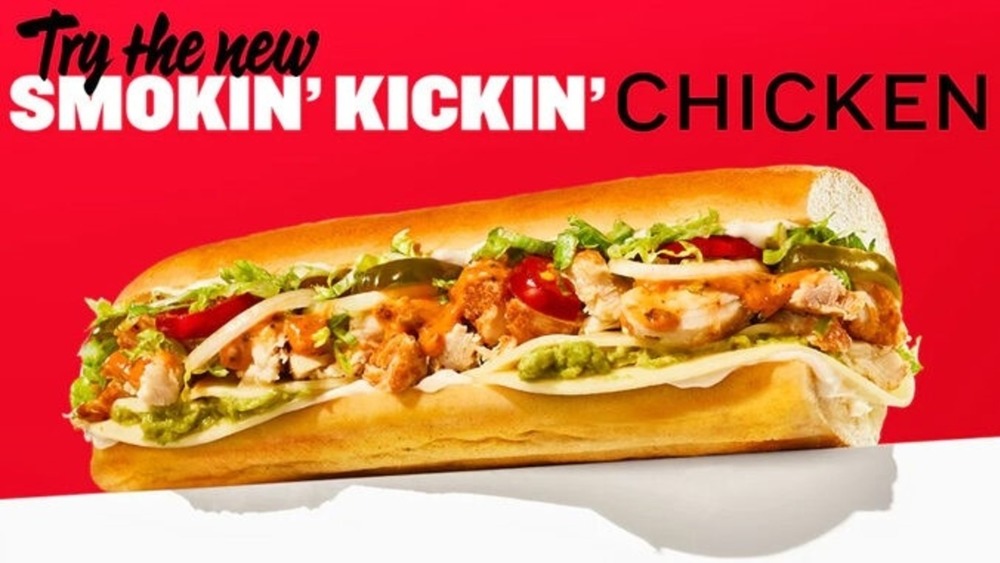 Jimmy John's
According to Jimmy John's statement, the Smokin' Kickin' Chicken Sandwich comes as the first of many limited-time offerings that the brand plans to rollout in 2021. If you love a good sandwich, make sure to keep a look out for Jimmy John's news, so you don't miss any of their selections this year. In the meantime, you can grab this new chicken-centric menu item at participating locations for around $8.50. The sandwich runs from February 1st to March 21st (or while supplies last) and should win over spicy chicken fans on the first bite. 
The sandwich arrives partially as a result of Jimmy John's business goal of introducing new protein to customers and widening the menu selection at their locations. With any luck, this sandwich should win over even the staunchest food critic and remain popular enough so that it returns to Jimmy John's menus for longer periods of time. For now, get excited and make a trip down to the chain today to taste the new chicken sandwich that the chain has placed its faith in!