These New Products Might Be Coming To Dunkin' In Spring 2021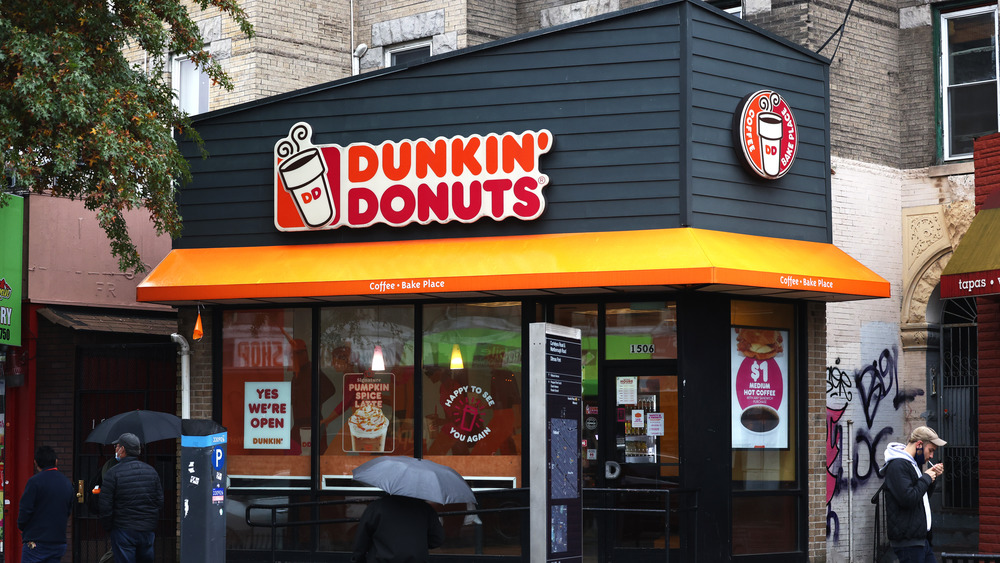 Michael M. Santiago/Getty Images
If you consider yourself to be one of the many Americans who "run on Dunkin'," you'll be pleased to know that the Dunkin' Donuts menu may just be expanding a bit come springtime, with exciting new food and beverage options. A Reddit user seemingly leaked a spring menu, which – if accurate – lists information for Dunkin' locations, including new menu items set to be released Feb. 24 and available through April 27 (via Reddit).
New items might include an avocado toast (sourdough toast with avocado spread and Everything Bagel seasoning); grilled cheese melts (sourdough bread with two types of cheese and the option to add ham); bacon/ham and cheese roll-ups; matcha-topped donuts; and blueberry iced matcha lattes. Another new offering will be Stevia in the Raw packets to go alongside Dunkin's current alternative sweetener options, Sweet'N Low, Equal, and Splenda. It looks like later on in the season, the chain is set to release a new Dunkin' Refresher as well, in a blueberry pomegranate flavor, starting March 24.
More matcha, more problems?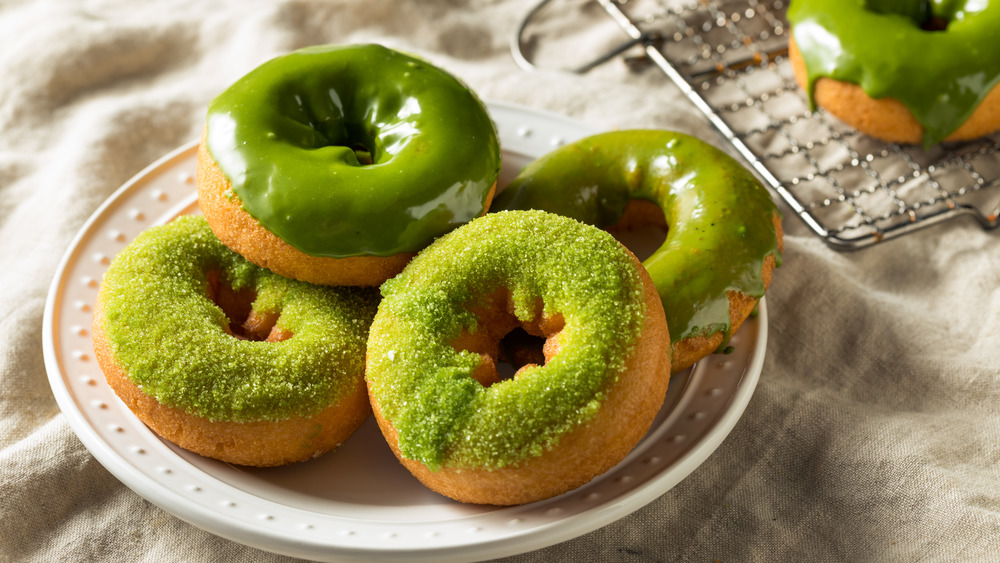 Shutterstock
After the menu was allegedly leaked on Reddit, Dunkin' fans and self-described employees alike chimed in with additional assertions and reactions. One Redditor claims the leaked menu leaves out some upcoming items, like a cold foam option to add atop cold brew and iced beverages, and an Irish Creme Swirl beverage that will be available regionally only.
One employee bemoaned the matcha-topped donuts, saying they "are going to get messy real quick. Please, Dunkin', no, stop with the matcha ... green powder everywhere." The lack of employee enthusiasm for matcha seems to be a trend, with another saying, "as an employee, the matcha is so annoying and this just dialed it up to 11." However, another worker said that their location tested the matcha donuts and found the customer response to be less than ideal, and so they were taken off the menu.
Regardless of how you feel about matcha or any of Dunkin's possible new spring menu items, it's only a few weeks (again, if the leaked menu is correct) until you should be able to find these items and more at your local Dunkin's.