Here's Where You Know That Doritos 3D Super Bowl Commercial Song From
"The search for dimension is over," Doritos tweeted today, revealing its new ad for Super Bowl LV, starring Matthew McConaughey — only flatter. Literally. He's a mere two-dimensional rendering of himself. "Life used to feel...fuller," McConaughey remarks when his dog barely recognizes him, and he's too flimsy to catch a football during a friendly backyard toss. Poor "#FlatMatthew" (the hashtag Doritos introduced on social media in mid-January to tease its new ad), you might be thinking as a barista doesn't recognize him — because he's flat. 
But then you hear it. A driving rock riff that feels somehow familiar, kind of like the way iconic British rock band Queen used to sound, although the song, itself, doesn't register. Or does it? Because...it is Queen, you realize as soon as you hear the inimitable voice of Queen's lead singer, the late Freddie Mercury, wailing the opening lyrics: "I want to break free!" 
Suddenly, you just know everything's going to be fine. And sure enough, albeit not before enduring a Jimmy Kimmel dad-joke about traveling by fax, Matt discovers the antidote to his literal and existential flatness: Doritos 3D Crunch. Just one bite of the 1990s fan favorite, and McConaughey goes from "flat to fluffy" as Mercury sings, "This time I know it's for real. I've fallen in love." And so have we...with the song. Here's where you probably know Doritos 3D Super Bowl commercial from — and why you might not have recognized it at first.  
The Queen song that America wasn't ready for back in 1984 has just become the soundtrack of 2021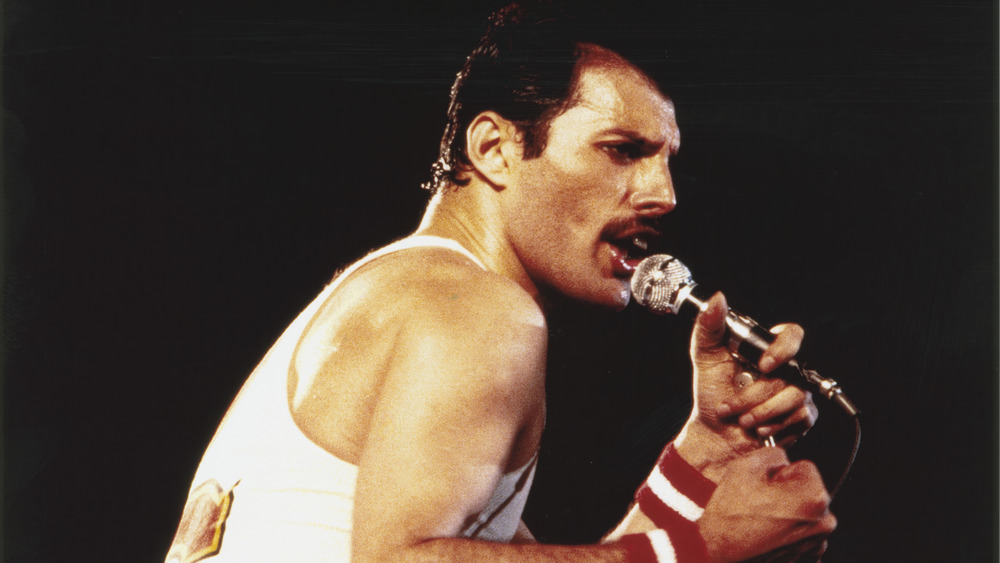 Graham Wiltshire/Getty Images
"I Want To Break Free" was the second single released from Queen's hit 1984 album, The Works, according to Britain's satellite radio provider, RadioX. The song, which was accompanied by an official video featuring the members of Queen in drag, became a huge hit across Europe. However, it barely made a dent in the United States, in part because the U.S. wasn't quite ready for that video, RadioX hypothesized.
Written by Queen's bassist John Deacon, "I Want To Break Free" mines the topic of "breaking free" from an emotionally draining relationship, but it certainly hits the spot right about now, going on 10 months of social distancing through the novel coronavirus pandemic. Who among us hasn't felt that life has gone a bit "flat" as we continue to stay home and/or mask-up. And who among us hasn't spent at least a little time hoping 2021 would represent a "breaking free" from the bonds of quarantine?
Well, it still can. And thanks to Doritos, the song has a new lease on life in a time when the world is ready for its message. 
While Doritos does have a commercial, some major companies will not be advertising during the Super Bowl this year. Budweiser is foregoing Super Bowl LV, and instead is using the money to promote COVID-19 vaccination.