How To Watch The Super Bowl With Ads If You Don't Have A TV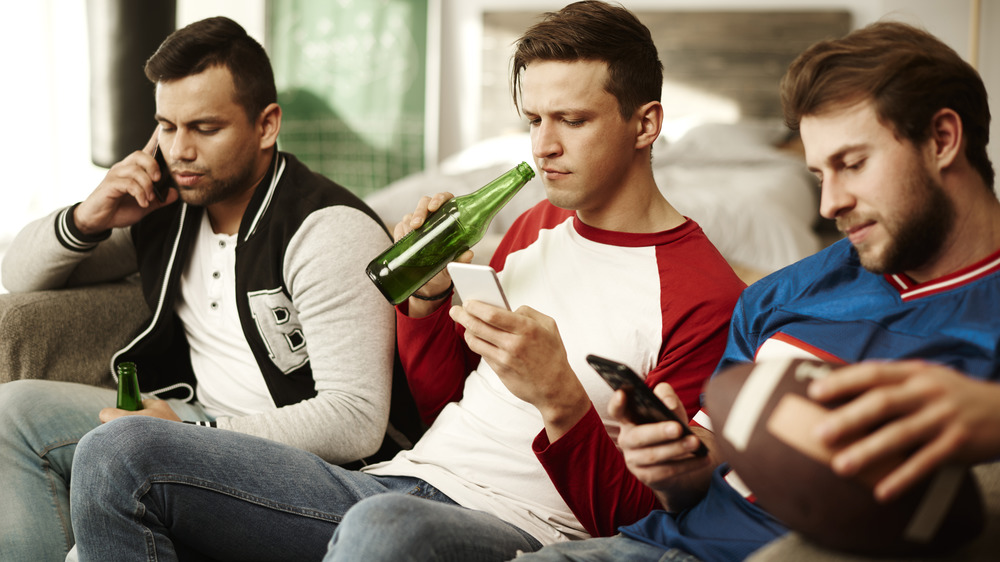 Shutterstock
The Super Bowl and television: two American traditions that have gone great together for 55 years. Since the first Super Bowl in 1967, somewhere between about one-third and one-half of all TV sets in the nation have been tuned in to the game every year (via Sports Media Watch). Many of these millions of viewers are drawn not so much to the game but to the new commercials trotted out each year by major brands such as Doritos, Budweiser, and M&M's. (Budweiser may be out of the game this year, according to MarketWatch, but Anheuser-Busch's sister brands Bud Light and Michelob Ultra will get ad spots during Super Bowl LV.)
The long, happy marriage between the Super Bowl and TV is starting to show signs of trouble, however. Ratings published by Sports Media Watch show that the number of people watching the game peaked at 114.44 million in 2015. By 2020, more than 10 percent of those viewers had gone away, with slightly more than 100 million people watching the Kansas City Chiefs and San Francisco 49ers compete in Super Bowl LIV.
It's probably no coincidence that the decline in Super Bowl ratings overlaps with the decline in the number of pay-TV subscribers, which peaked in 2014 (via TechCrunch). Not all of the Super Bowl audience went away entirely, though. Some transitioned from the network broadcast to a streaming service.
Streaming services will show the same Super Bowl commercials as regular TV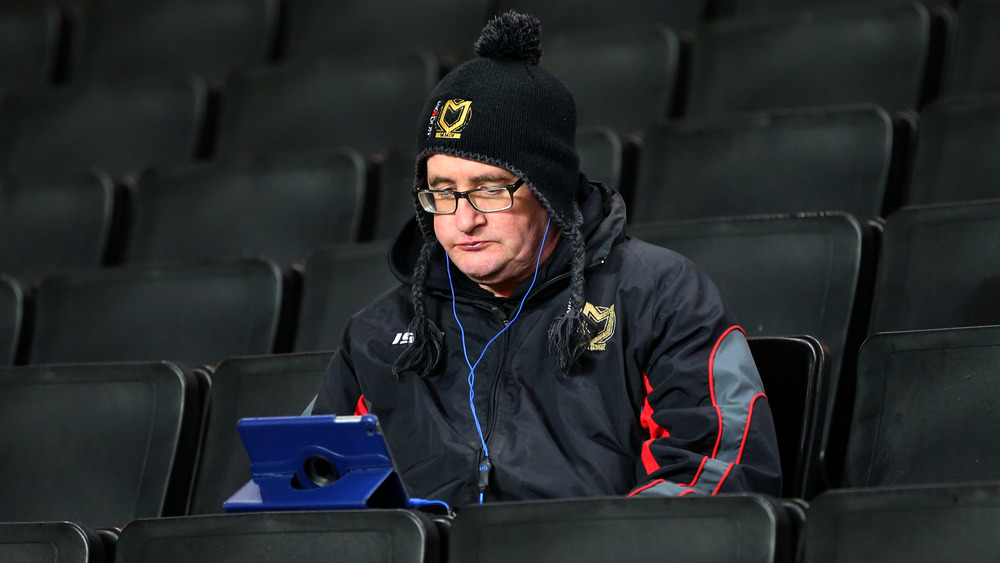 Catherine Ivill - Ama/Getty Images
The number of people watching the Super Bowl on a streaming service has grown rapidly in recent years, according to nScreenMedia, reaching 7.4 million in 2020. That's good news for people who want to watch the big game (and Cheetos commercials) on Sunday, February 7, but who have cut the cord with their cable provider.
Streamers can watch the game for free at cbssports.com and on the CBS Sports app. But we wanted to be sure: Can we watch the game on these platforms if we don't have cable, and will we be able to see all the same commercials that will appear on regular TV? The answers, happily, are "yes" and "yes."
Here's a statement Mashed received from CBS Interactive: "The game will be streamed for free on CBSSports.com and the CBS Sports app for connected TV and mobile devices (no authentication required). The national ads will run in the same spots in the livestream as the broadcast."
In addition to the CBS platforms (CBS All Access included), you can watch Super Bowl LV on other digital streamers, listed by Android Central: Hulu Live TV, fuboTV, Sling TV, AT&T TV Now, and YouTube TV. These services charge a fee, but some are offering free trials. If you signed up today, you could watch the Super Bowl this Sunday for free and get out before the first payment kicks in.