The Secret Ingredient In Andrew Zimmern's Chex Mix Recipe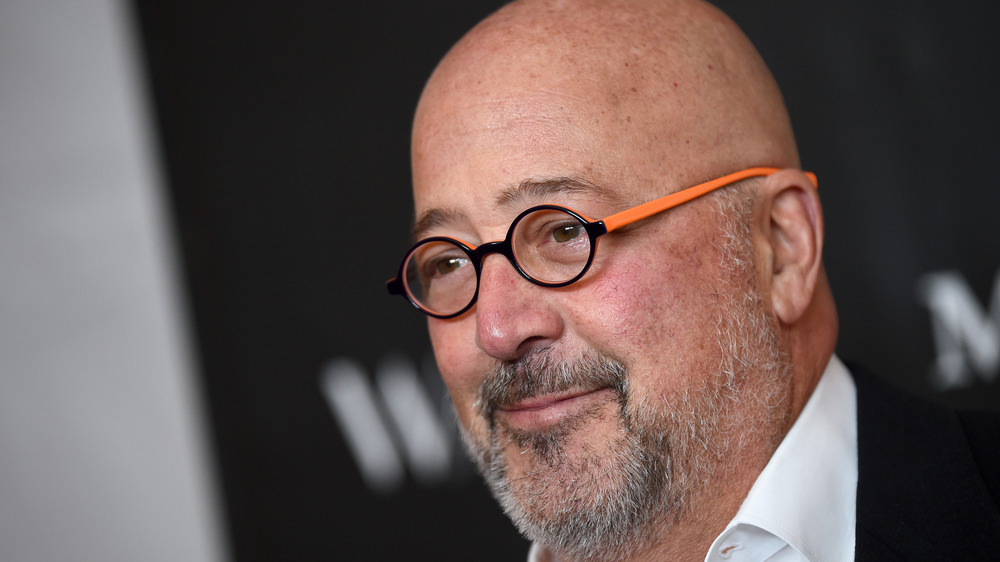 Dimitrios Kambouris/Getty Images
What is a party without a wide variety of delicious snacks, food, or desserts to munch on? The revered Julia Child was quoted as saying that a party without cake wasn't much of a party but a meeting. From appetizers like crispy chicken wings a la Pepper Thai to mini cupcakes for desserts, the choices for what you can make are bountiful and endless. Food can often make or break a party, so it's good to serve things that are not only crowd-pleasing but also filled with a variety of flavors. 
Luckily for party planners and hosts everywhere, the world has Chex mix in it. You could either stop by your local grocer to buy some or conduct a simple internet search where it can render you a slew of different takes on how to make a version of Chex mix at home. Like everyone else, celebrity chef and TV personality Andrew Zimmern knows that nothing beats a home cooked meal or appetizer — especially if you happen to add a bit of bacon candy to it. In an Instagram post, the Bizarre Foods host shares how to make his favorite Chex mix recipe with bacon, noting that "everything's better with bacon candy."
Zimmern's take on Chex mix will have everyone coming back for more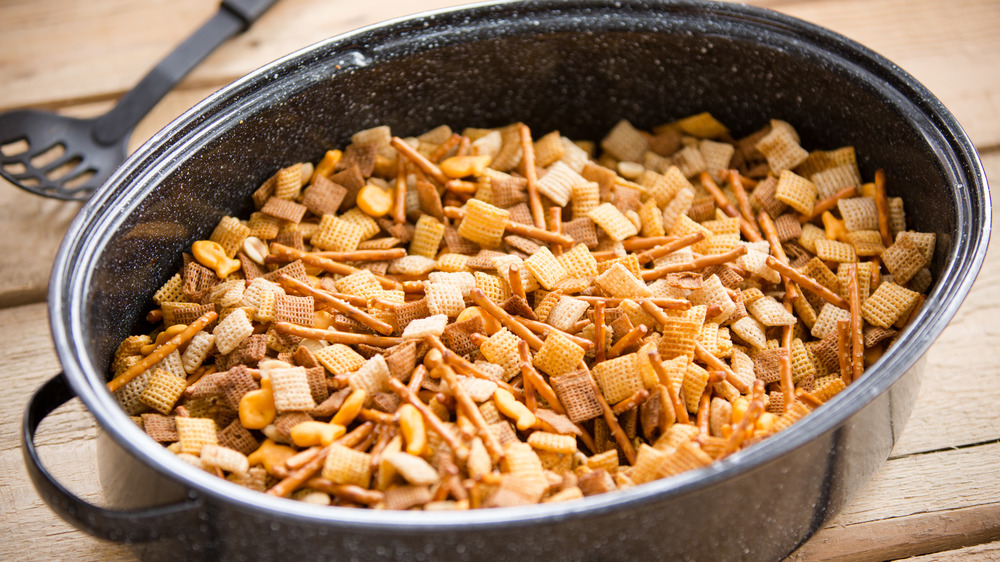 Shutterstock
On his website, the notoriously adventurous chef details how to make his game-changing recipe from the comfort of your home. All you'll need is Chex cereal, bagel chips, butter, Worcestershire sauce, garlic, onion powder, cayenne pepper, bacon, and spiced nuts (he also shares how to make the spiced nuts for this recipe). The final recipe makes about ten cups, which Zimmern says gets snatched up rather quickly. 
In the video released with the recipe showing the chef going through the process of making the Chex mix, he states that he was looking to update the original recipe with some delicious candied bacon. Although his version goes sans pretzels, he notes that you can add pretzels to your version at home. 
The first recipes for Chex mix started appearing in the early 1950s, according to Culinary Lore, despite some saying that it first appeared on Chex cereal boxes in the 1930s. Mental Floss also adds that homemade Chex mix something that was more common to make in comparison to its store bought brethren — so any home baker will definitely be able to get on board.