Aldi Shoppers Can't Believe This Beer Brat Deal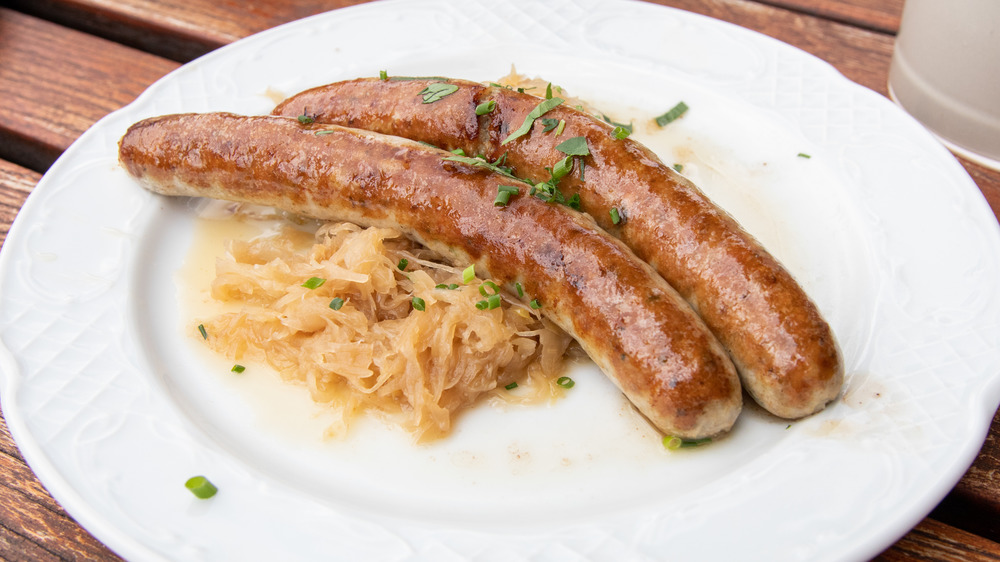 Shutterstock
There's a reason a whole bunch of Aldi food items have cult followings. The discount grocery chain might have its share of stuff that's completely overpriced, and products with horrible reviews, but if you keep an eye on the quality as well as the price, Aldi is a very cost-effective place for filling your shopping cart with quality products. Whenever you visit one of its stores, it's also worth keeping an eye out for its clearance deals and other occasional opportunities to get great stuff for an even sweeter price tag than usual. 
Being a German company, it makes sense that Aldi knows its way around German delicacies, and recently, a lucky customer was able to get their hands on some of the most famous German treats out there for a price that has to be seen to be believed. Let's take a look at the beer brat deal Aldi shoppers can't wrap their heads around.
Aldi's amazing clearance deal on beer brats
How about a five-pack of Aldi's delicious Beer Bratwurst for just 35 cents? According to one Reddit user, they were able to get their hands on the wonderful wurst for such a lowly cost, and they go as far as to say it's "the BEST deal I have gotten at Aldi thus far!" They might not be wrong, either. For reference, Houston Food Finder lists Aldi's other beer bratwurst brand, Deutsche Küche, at $4.49 per package of four beer brats.
To be fair, the cheap clearance price is somewhat explained by the fact that the brats' sell-by date was Feb. 2 at the time of buying, instead of Feb. 27 like the Redditor initially thought. However, as another user reminded everyone, "It also says 'sell by' which is different than use by or best by." So, the lucky shopper got some amazingly cheap beer brats in their freezer — as well as a bunch of awesome advice on how to cook them from the Reddit thread. Once again, we see that there's no telling what discoveries you might make during your next trip to Aldi.