34% Of People Agree This Is The Easiest Dish For Beginners To Cook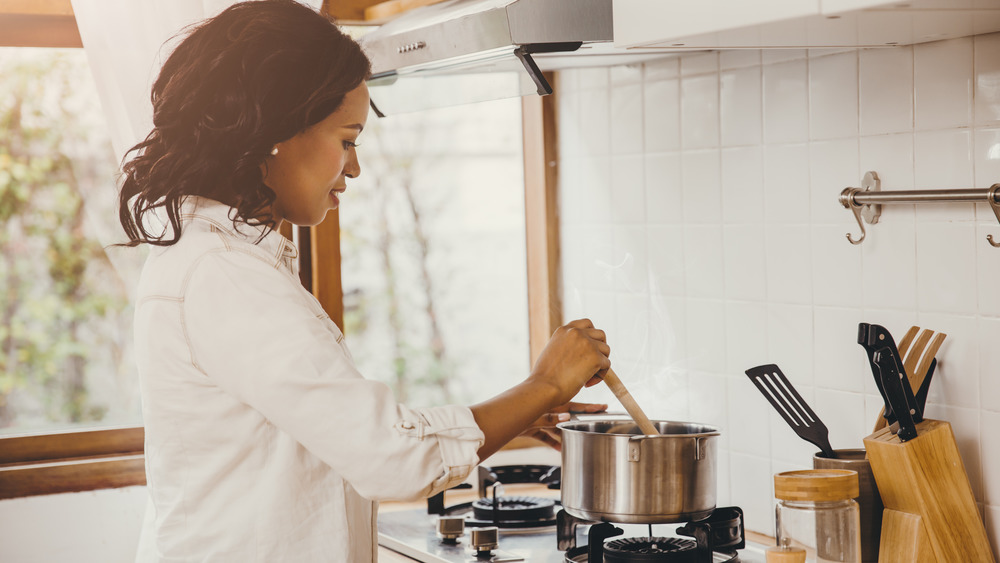 Shutterstock
Maybe you've vowed to give up your expensive takeout habit and try to actually cook dinner at home a few nights a week. You wouldn't be alone. According to SmartBrief, 55 percent of shoppers are cooking more at home than in previous years. Or maybe you've been binge-watching old seasons of Top Chef or The Great British Bake-Off and feel inspired to pick up a saucepan yourself. Whatever the reason, if you're a new cook, the world of food and recipes and measurements can be overwhelming at best and downright intimidating at worst.
But you don't have to start off with Gordon Ramsay's Beef Wellington or made-from-scratch pasta that you rolled by hand. There are plenty of things that even most novices in the kitchen can whip up easily and successfully. But with so many recipes out there, where do you start? Mashed polled 656 people to determine the easiest dish for beginners to cook. Between choices like scrambled eggs and mac and cheese, here's which easy dish took the top spot.
This easy dish is a childhood favorite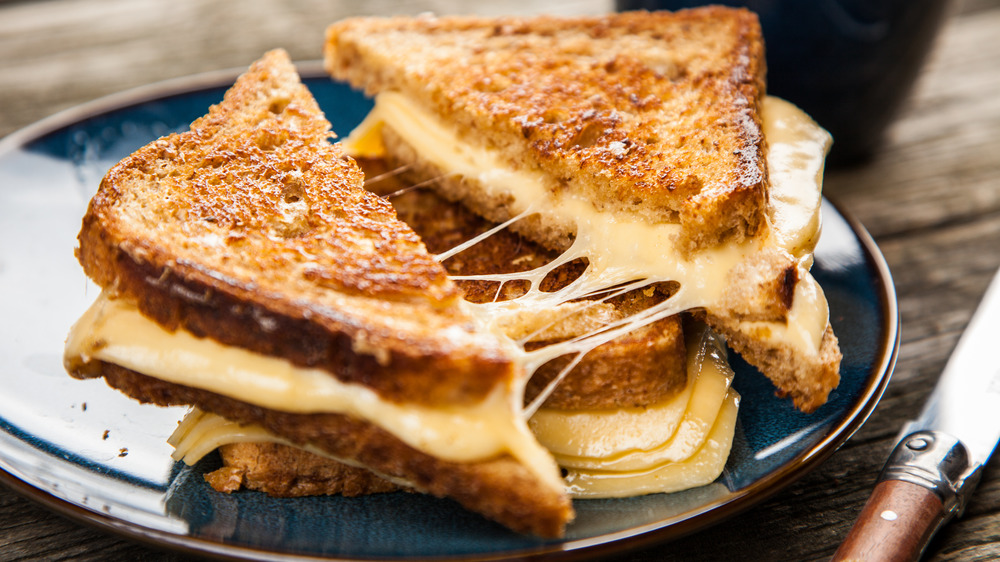 Shutterstock
Of all the most basic dishes, the one that 34 percent of people dubbed the easiest for beginners to cook is the classic grilled cheese sandwich. It makes sense that grilled cheese would be amateur-approved, given that you only really need three ingredients (bread, butter, and some cheese). Plus, the cooking process itself is incredibly simple: Put the cheese between the bread, put the bread in a pan, and fire away. While there are definitely recipes for grilled cheese that will take the dish to the next level, new cooks will do just fine with the basics.
Where did the other beginner foods land? Scrambled eggs came in a close second with about 30 percent of the votes, followed by spaghetti with 16 percent. Nearly 13 percent of respondents believe mac and cheese is the easiest dish to cook, while just six percent chose mashed potatoes. Between potato selection, mashing technique, and the longer cook time, it makes sense that mashed potatoes would place last for new cooks. The "other" category, which got less than one percent of the vote, included write-ins like oatmeal, grilled chicken, and "grilled anything."