The Ice Cream Flavor You Never Knew Baskin-Robbins Invented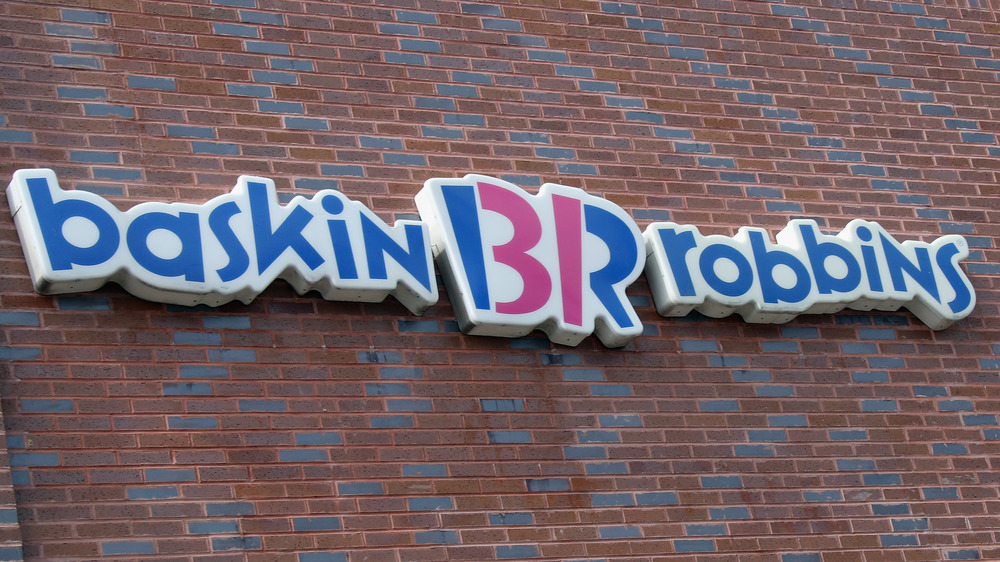 Bruce Bennett/Getty Images
Baskin-Robbins is an iconic American brand. Today, the ice cream utopia is commonly known for its colorful variety of scoops and cakes, its bubblegum pink and blue logo and brand elements (for example, the spoons), and its "31 flavors" slogan. Over the span of more than 75 years, the company has also been known to introduce some of the most well-known ice cream flavors to the world.
The famous chain was founded in Glendale, California in 1945 by World War II veterans and brothers-in-law Burt Baskin and Irv Robbins, when the two decided to merge their independently owned ice cream parlors. Back when most vendors were selling the good old-fashioned trio of chocolate, vanilla, and strawberry, Baskin and Robbins wanted to expand their confectionary horizons and offer a multitude of flavors to ice cream enthusiasts everywhere.
One of these unique flavor creations was the one and only Pralines 'N Cream, which has a pretty sweet (literally!) history.
How was the original Pralines 'N Cream flavor created?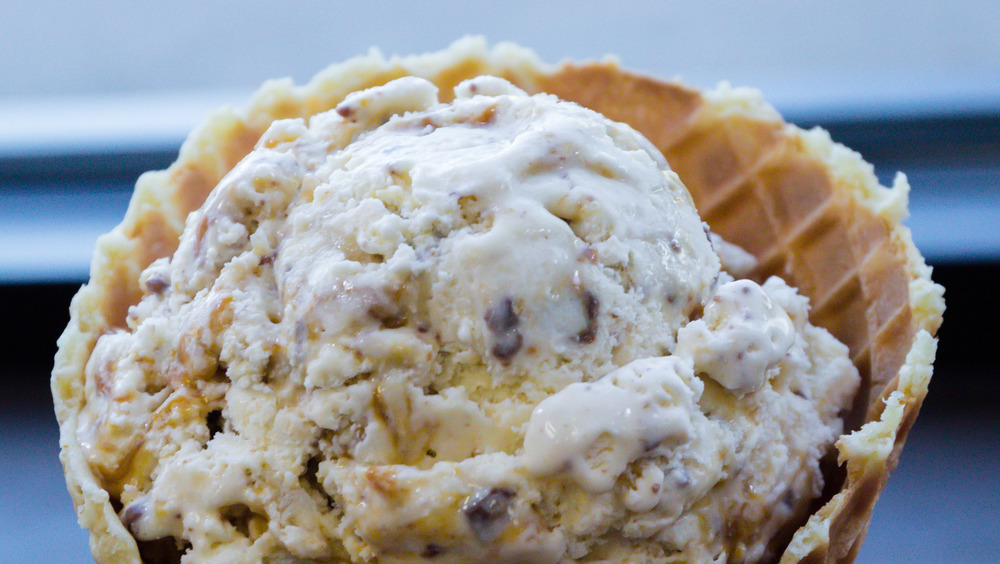 Shutterstock
According to the company's website, the story goes a little something like this: One day, co-founder Irv Robbins and his wife, Irma, returned from a trip to New Orleans, where they bought some sticky-sweet pralines as a souvenir. Out of curiosity, they sprinkled the crunchy, chewy pralines into a bowl of plain vanilla ice cream and drizzled some caramel sauce on top. They quickly discovered that their new sundae was so heavenly, they decided it had to be shared. And so, they added the recipe to the official Baskin-Robbins flavor roster. Behold: Pralines 'N Cream!
At first, Pralines 'N Cream was a limited edition scoop. The flavor was such a hit, however, that stores across the country were running low on supply. Customers loved and missed it so much, they begged and pleaded for its return. Baskin-Robbins reports that advice columnist Dear Abby even got involved in the petition. Lucky for fans, the company listened and took action. Pralines 'N Cream became a permanent flavor on the Baskin-Robbins menu.
Today, the company tells us that there are more than 6,700 Baskin-Robbins locations around the world, including more than 2,500 in the U.S. Not surprisingly, Pralines 'N Cream remains one of the brand's top-selling flavors.