Costco Shoppers Are Raving About Candy Snap Grapes
You might think that "healthy dessert" is an oxymoron, but that's probably because you haven't yet sampled the deliciously sweet grapes that are now on sale at Costco. The wholesale warehouse is now selling candy snap grapes, which are so satisfyingly sweet you might even forget they are a fruit. You can purchase a three-pound pack for only $7.99, according to Delish.
Candy snap grapes are similar to cotton candy grapes, which are another type of dessert grape, although they are green and, as the name would suggest, have a taste reminiscent of the spun-sugar dessert (via Taste of Home). Per Yahoo, candy snap grapes are purple and even a touch sweeter than their green counterparts. So if you like sweet candy, you'll prefer this variety, like the excited Costo shopper @costcoidahofinds, who posted on Instagram: "I think these are even better than cotton candy grapes!"
Social media users couldn't get enough of these sweet grapes. Instagram user @costcosisters made a post alerting her followers to the find, asking: "Has anybody tried these candy snap grapes? Are they extra sweet or do they have a special flavor?" Their followers who had tried the grapes could only say good things about the purchase.
Costco shoppers couldn't get enough of the fruit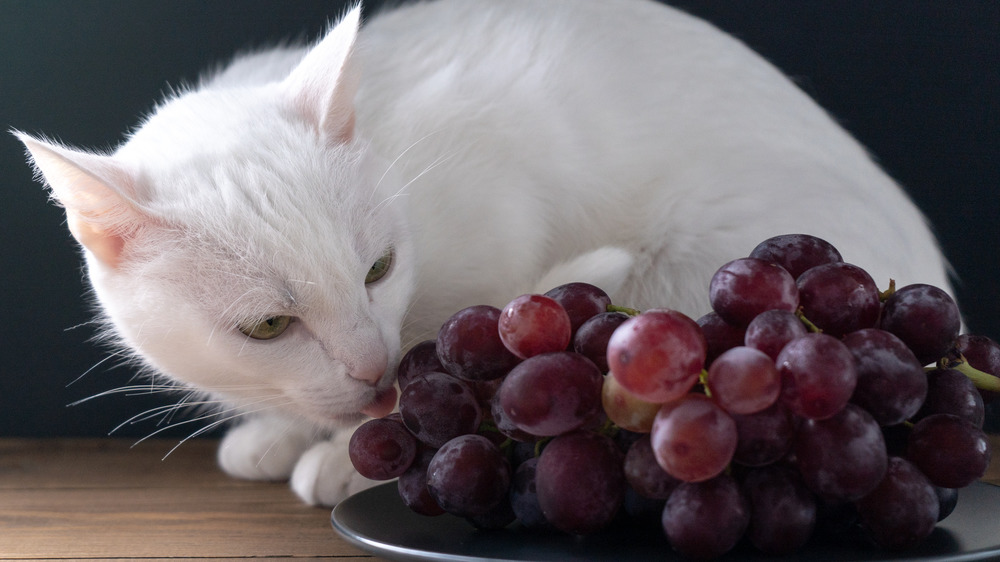 Shutterstock
Follower @mrs__hulett raved: "I don't like grapes other than the cotton candy ones and these are just as good if not better than those!!! Super sweet not chalky and have a great snap with no seed remnants which I dislike even when the grapes are seedless. They are amazing." Meanwhile, user @_mommyanj_ wrote: "They're not extra sweet.. they taste just right."
Many Instagram users reported their children also loved the grapes. User @pingfamily posted: "We just got them. They are sweet. I prefer more tart grapes but my son loves them," and @simply_paula24 replied that these grapes were "So delicious my toddlers favorite!" The item has candy in the name, so it's not surprising that many children would choose these grapes, even over other sweet treats and desserts. According to NPR, although the similar cotton candy grapes tend to have a bit more sugar than normal grapes, they're still a really healthy option. If you are looking for a healthy substitute for sweet snacks that your kid — and yourself — will still enjoy, candy grapes may be the answer.