The Shocking Amount Of Money Salt Bae's Upcoming Restaurant Owes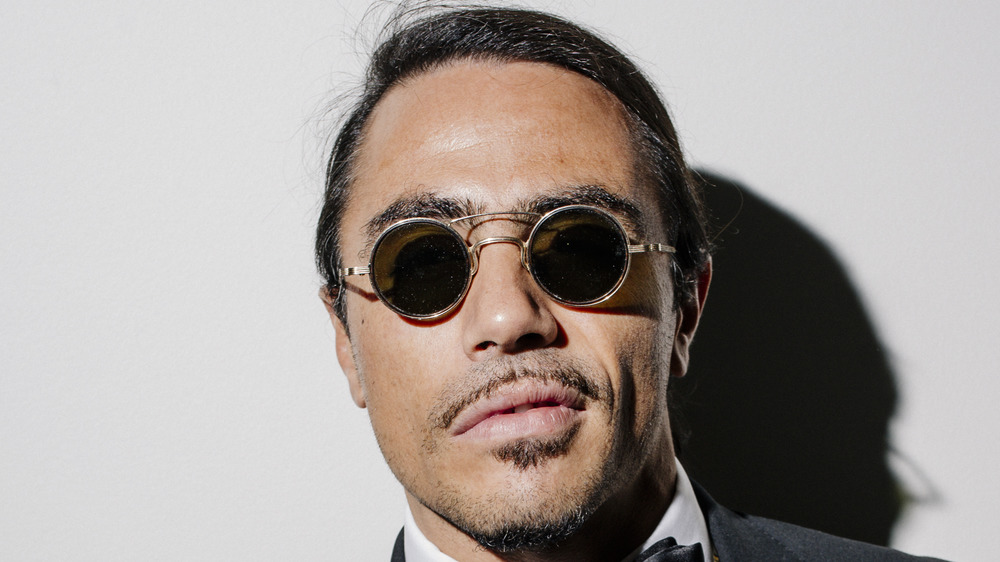 Gareth Cattermole/Getty Images
The Turkish butcher and restaurateur Nusret Gökçe, better known as "Salt Bae," rose to international fame in 2017, after a meme of him salting a steak went viral on social media. The chef, who owns and operates a chain of Turkish steakhouses called Nusr-Et, has since capitalized on his fame, opening three new restaurants in New York City, Miami, and Boston, as well as several international locations, per The Sun. At the end of 2018, he secured a location for a new restaurant in the high-end Dallas Arts District. Despite initial delays, Gökçe announced on Instagram in 2019, that the Dallas steakhouse location would be "opening very soon" (via Eater). 
However, over three years later, the Dallas restaurant still remains unopened. The project has been plagued with problems since the beginning. The construction company building the restaurant has accused Gökçe of not paying for extensive labor they performed on the building, including tile work, and fridge installation. At the beginning of 2021, the owners of the Dallas-based construction company, BengeTexas, filed a suit against the social media star for a staggering amount of unpaid bills.
Construction company BengeTexas is suing Nusret Gökçe for a huge sum of money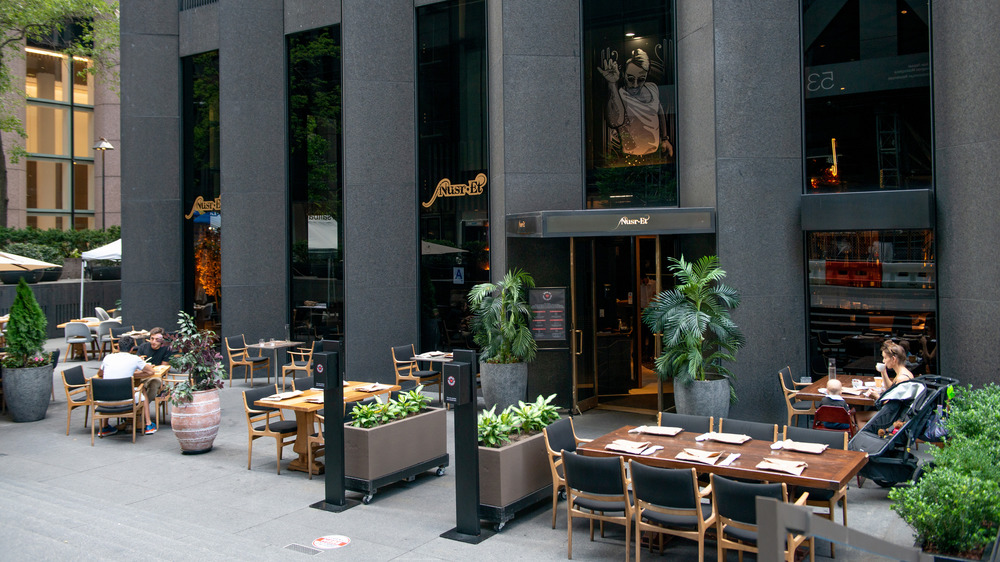 Alexi Rosenfeld/Getty Images
BengeTexas owner, Jim Benge, alleges that Gökçe owes his company and their subcontractors a whopping $933,000. Benge told Eater, "We prefer to be paid $200,000 at a time, and they were sending $25,000." He says that, although construction slowed in the past year due to the coronavirus pandemic, the restaurant is now ready to open, except for one thing: The hefty unpaid bills. For his part, Salt Bae is counter suing the construction company, claiming that many of the bills were paid directly to BengeTexas's former project manager, Steve Regan, who has since been fired. 
The suit claims the "defendants negligently and fraudulently misrepresented amounts payable to BengeTexas and concealed the fact that monies were being paid to Regan. What has become apparent is Defendants were all engaged in a scheme to defraud Nusret." However, despite all the financial and legal setbacks, an anonymous source told Eater that Gökçe is still planning on opening the Dallas restaurant. He reported the Dallas Nusr-Et's grand opening might be as soon as February 12, 2021.