The Surprising Inspiration Behind Molly Yeh's Meatless Balls Recipe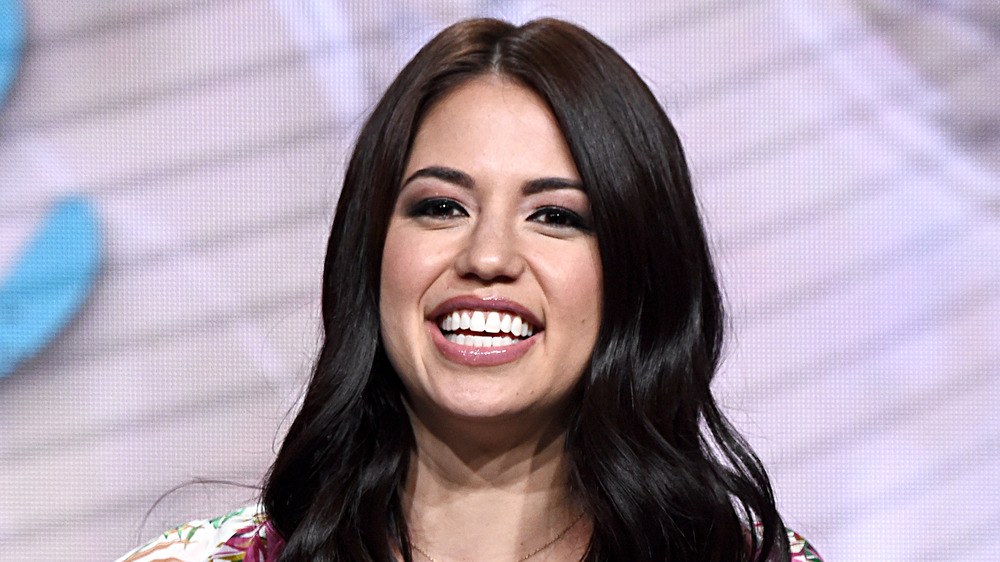 Amanda Edwards/Getty Images
Anyone who watches the Food Network is probably familiar with Molly Yeh, who stars in her series, Girl Meets Farm (via Food Network). While those who watch the show frequently have likely seen her husband, friends, and even her baby appear on the show, there's definitely one person who is featured in her latest recipe that you haven't met. It's her ex.
In a post on her Instagram page, @mollyyeh, Yeh shared a photo of herself in the kitchen where she films. It was posted on Wednesday, February 3, and the caption read, "tomorrow on @thedrewbarrymoreshow we are making MEATLESS BALLS inspired by a recipe from my ex-boyfriend's mom so naturally in my book they are called Spaghetti and My Ex-Boyfriend's Meatless Balls! they taste just like meat, they are so gosh darn easy, and obviously @drewbarrymore is the best so check your local listings and tune in!! and yes that's a bagel sweater, it is made by @rachelantonoff!!!" The post got more than 20,500 likes in less than a day. It's certainly an unexpected spin from a food television personality that always seems to ooze kindness and gush sweetness.
Molly Yeh's fans totally love her recipe inspiration
Yeh's fans loved that her spin on meatless meatballs came from the mom of one of her ex-boyfriends. Not to mention, they had a fit over the lox and cream cheese bagel sweater she was wearing in the photo too. Hetty McKinnon commented, "Cute! And I'm all in for the meatless balls. Made some tonight actually." Another person wrote, "you are the cutest Molly!!!! I LOVE your style, recipes and enthusiasm! Thanks for being such a bright force for good!!" Most people just couldn't get over how funny the name was. 
One commenter wrote, "LOL!! The name!! can't wait!!" Another simply said, "that name." One fan showed support and explained, "we have a pasta called ex-Italian roommate pasta. Ex's are so great." But one person who has clearly already tried the recipe said, "we love your ex-boyfriend's meatless meatballs." As Yeh explained in a video for Tastemade in 2017, "Even though my relationship to him didn't last, my relationship to these balls did."
So, tune into Yeh's segment on Drew Barrymore's show and try the recipe, which consists of toasted nuts, garlic, cheese, and breadcrumbs, for yourself. You might even recall a recipe or two from your own exes or their families while you're at it.