Bobby Flay's New Home Has His Dream Outdoor Kitchen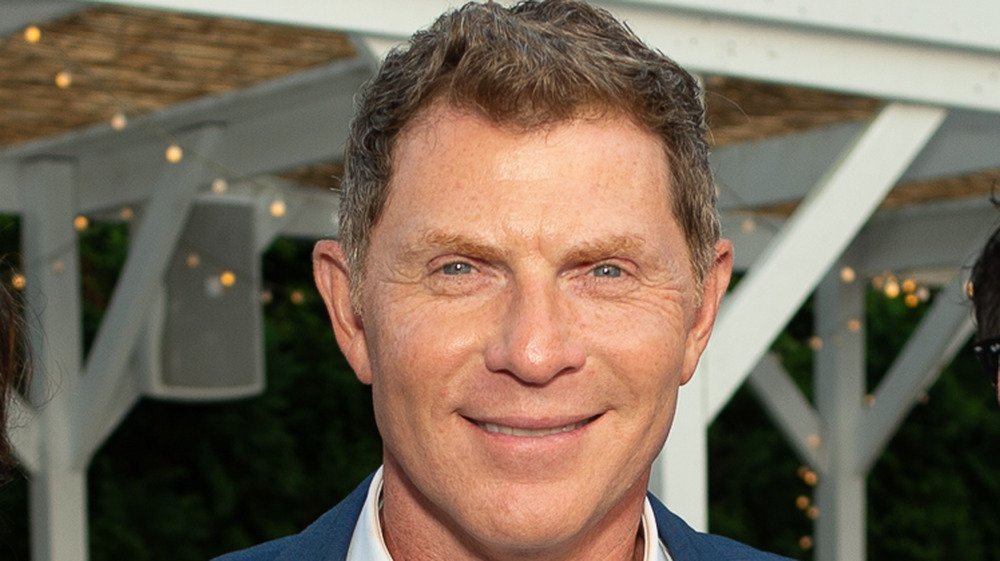 Mark Sagliocco/Getty Images
Food Network star, Bobby Flay, is known for his impressive entrees and culinary talent. He dazzles audiences with his skills on hit shows, like Beat Bobby Flay, where he competes with other cooks. Unsurprisingly, he almost always wins. And what does an expert chef like Flay need to execute his delicious food? Fresh ingredients, the right cooking utensils, and a state-of-the-art kitchen, of course.
This might be why he just spent $7.6 million on a new home in Los Angeles that has a stunning outdoor kitchen, per People. The outlet reported that the celebrity chef was looking for a place in the area, but was having trouble finding "an outdoor cooking area up to his professional standards." To create the perfect outdoor space, he enlisted the help of an interior design firm, OSKLO LA.
"Bobby and our team started a dialogue and ended up coming up with an idea for implementing his new outdoor kitchen that's truly going to be one of the chicest anyone has seen," said Michael and Arya Martin, who own OSKLO. "We are combining all the cooking requirements of a truly iconic chef has but in a sleek and modernist outdoor setting that befits the style of this incredible house."
Bobby Flay purchased the home to be closer to his daughter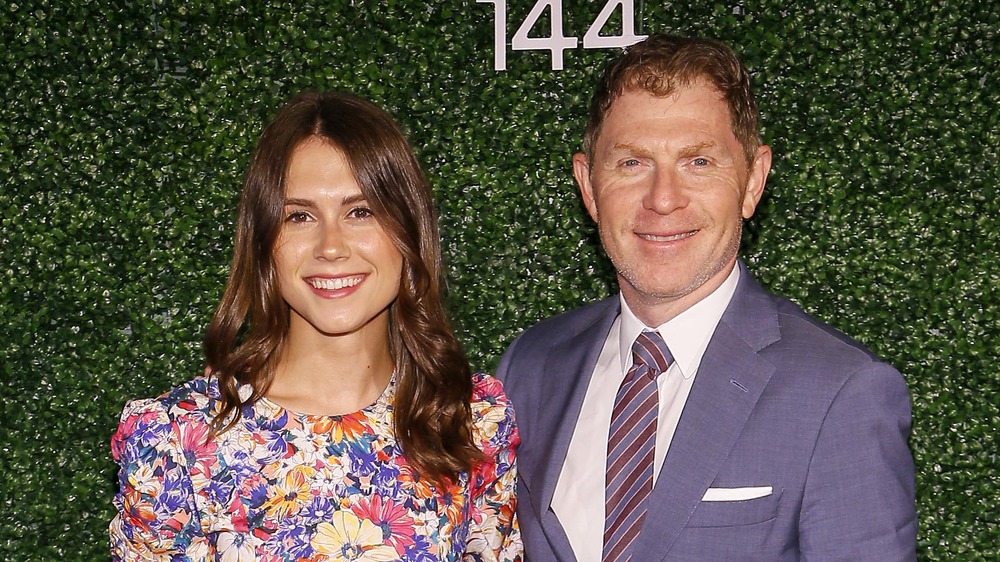 Paul Morigi/Getty Images
Flay is likely buying the home in Southern California because his daughter, Sophie, lives there. She currently works at ABC in Los Angeles, as a community journalist. Sophie is Flay's only child and they appear to be very close, per Delish. Last year on her birthday, he took to social media to write about how proud he is of her.
"Taking a break today from posting yet another dish coming out of my home kitchen to wish my illustrious daughter, Sophie a happy birthday," he said on Instagram. "Thoughtful, smart, savvy, inclusive and of course beautiful inside and out are just a few of the words that come to mind when I think of her..My best recipe ever."
Flay's new space sounds like it will be the perfect spot for them to catch up and also have fun cooking together. The outdoor patio features a pool, a pizza oven, and an Argentinian-style grill, according to People. Sounds like the ideal spot for a pool party.