TikTok Is Obsessed With These Dessert Teas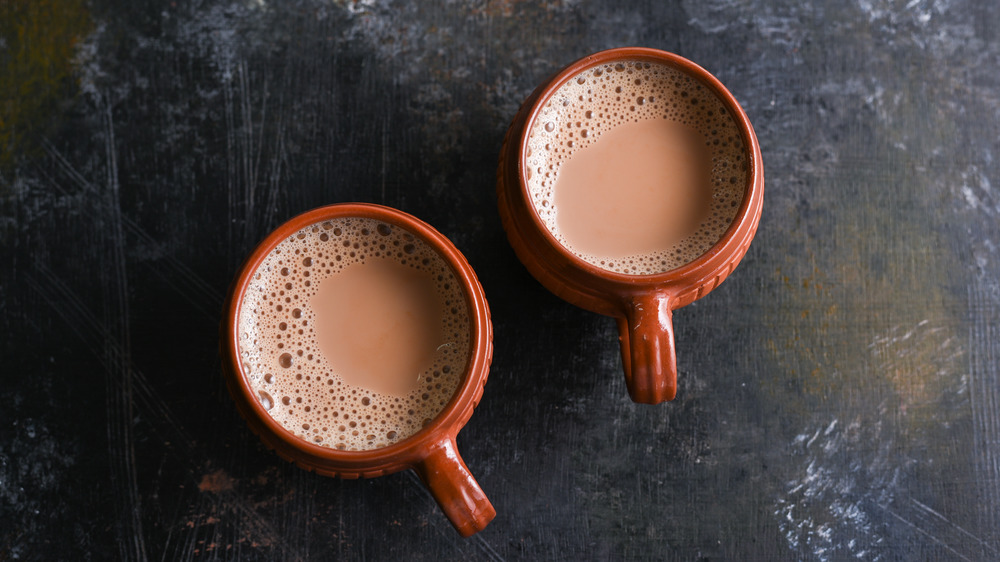 Shutterstock
If you're looking for recommendations on the latest food trends and products, look no further than TikTok. On January 26, the TikTok account @ctzna uploaded a video of their mug of tea, along with a box of Tazo Tea, with the caption "Glazed Lemon Loaf Tazo Tea is liquified cake I'm not kidding." A secondary blurb on the video reads, "I literally feel like I just steeped CAKE in hot water." As of writing, the video has been viewed over 200,000 times and liked over 25,000 times.
A similar sentiment can be found in the review section for the Glazed Lemon Loaf tea on Target's website. Sitting at 4.5 stars out of 5 after 259 reviews, the consensus is that this is a delicious dessert in a mug, which is fitting as this herbal Lemon Loaf tea is part of Tazo's Dessert Delights set. Tazo's other two Dessert Delights include a Butterscotch Blondie tea and a Vanilla Bean Macaron tea, which are both black teas. While Target does not stock the Butterscotch Blondie, the Vanilla Bean Macaron has received a similar set of rave scores in their review section (via Target).
Tazo's Dessert Delights have long been a favorite recommendation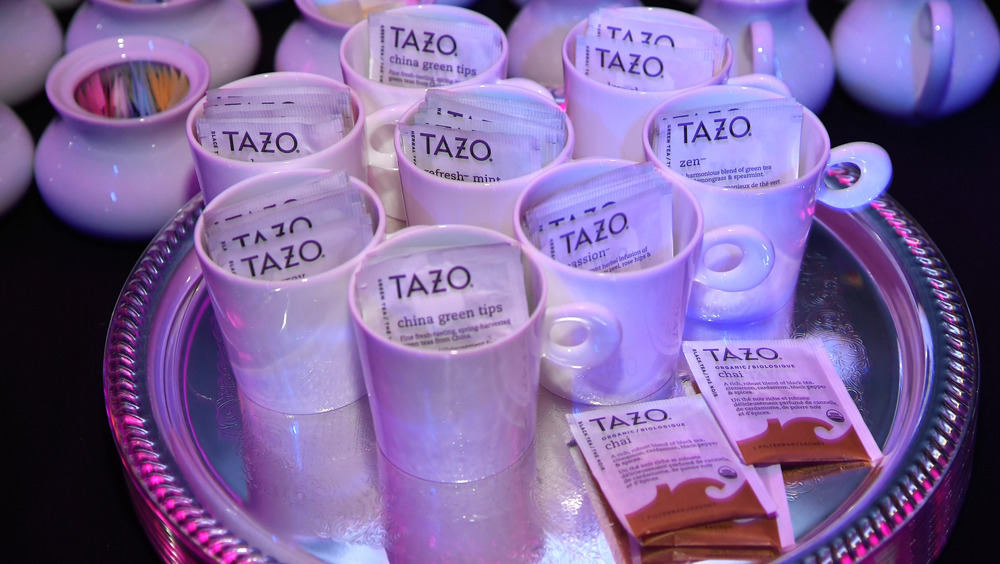 Frazer Harrison/Getty Images
Since their launch in the winter of 2017-2018, as estimated by an early review by One More Steep in early 2018, Tazo Tea's Dessert Delights have regularly received excited commentary.
Slate included them in a list for gifts to help parents survive the holidays in 2019, while FanSided placed them on their own list for non-alcoholic indulgences for the holidays in 2020.
There's a reason that these teas get the same fanfare across gift guides, customer reviews, and TikTok alike. These teas offer all of the sweet deliciousness associated with their desserts without any of the actual sugar, calories, or effort involved in such indulgences. Or, as Kroger put it, "Why spend 50 minutes cooking lemon loaf when you can brew this tea in your favorite cup." Every time someone discovers Tazo Tea's Dessert Delights, similar epiphanies explode, shattering a world view consisting of bitter black teas and stodgy desserts as two separate categories.