Peeps Is Releasing New Flavors. Here's What You Should Know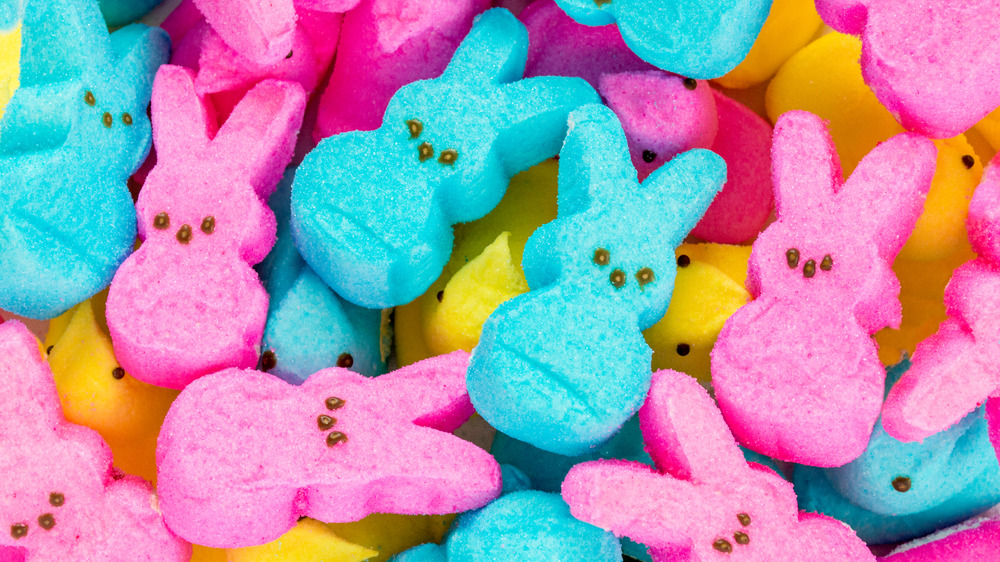 Shutterstock
On February 3, Peeps announced that after nine months of inactivity, the company will release a new batch of products for Easter. "PEEPS is back and better than ever! We're thrilled to be returning this Spring to fulfill special Easter traditions, no matter how you plan on celebrating this year," Caitlin Servian, Brand Manager for PEEPS, said in a press statement posted at PR Newswire.
Topping the list are two new flavors: the Peeps Hot Tamales, which will be cinnamon flavored marshmallow chicks, and a Froot Loops-inspired popsicle of lined chicks. Other offerings include nationally available Peeps, including root beer float chick, sour watermelon chicks, and chocolate pudding flavored bunnies.
On a more exclusive note, certain retailers will stock special products. Walmart will offer individually wrapped chicks for Easter egg hunts and blue raspberry flavored chicks. Target will have raspberry chicks dipped in fudge, caramel chicks dipped in chocolate, and giant bunnies.
Additionally, Peeps has teamed with other brands to reintroduce other special Peep-themed products, like Kellogg's Peeps cereal. The return will also be celebrated by Peeps Crocs, Peeps Pez, Peeps makeup, Peeps lofthouse cookies, and Peeps Flix Chick pop ups. The Peeps Instagram account will also host a weekly show to offer tutorials on special Peeps-based creations you can make at home.
Peeps has returned from its pandemic hiatus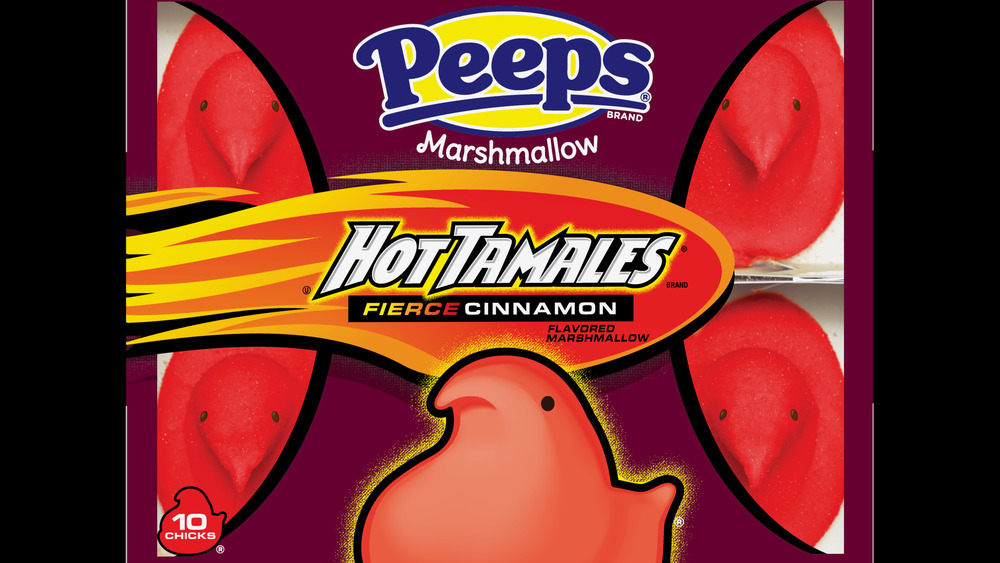 Until this announcement, Peeps had disappeared due to the coronavirus pandemic. Just Born, the Peeps maker, had opted to shut production to preserve the health of their employees, CNN wrote while covering the return of the Peeps. Resuming production in time for Easter had been the expressed plan since September, according to a report written by Taste of Home on the Halloween Peeps shortage.
By starting now, the company hopes to have ample time to restock before the Easter holiday rush. As CNN also noted, 5.5 million Peeps were produced on average per day before the pandemic took hold of the country.
While we wait to gum our mouths with marshmallow, Peeps has left a last teaser in their expansive list of product launches: "Fans should also keep an eye out for an exciting announcement from PEEPS® in mid-February, as the brand is partnering with another adorable retailer for the Easter season." Whatever that might mean, we will have to see.