Chewy Chocolate Chip Cookie Cake Recipe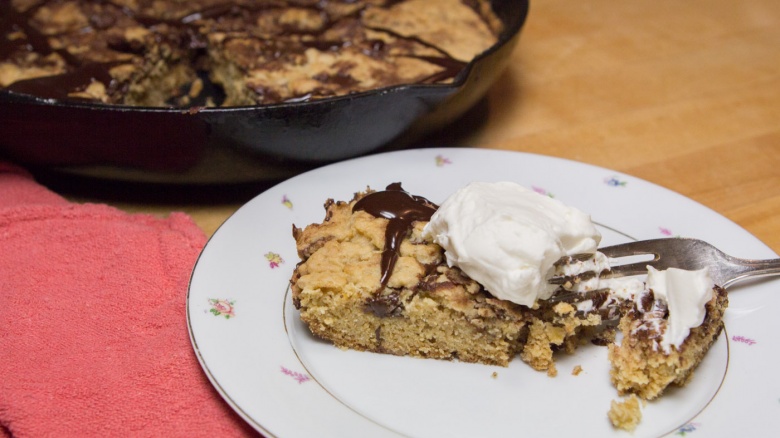 Prep time: 15 minutes. Cook time: 20 minutes. Servings: 6-8.
When I turned seven, I had my sights set on a certain birthday confection. I desperately wanted to have a giant cookie cake from Mrs. Field's Cookies, the famous suburban mall shop. My parents ended up buying me a small (decidedly un-giant) layered sponge cake from a local Chinese bakery. I never forgave them. Okay, I eventually forgave them, but I never forgot about the dream: an oversized cookie cake.
What's so great about the cookie cake you ask? Well, let's start with the ingenious premise of taking everything lovable about a classic chocolate chip cookie and transforming it into a larger cake version. With its softer, chewier texture and more intense chocolate flavor, the cookie cake hits all the right notes. Velvety chocolate melted in giant patches. Buttery, rich cookie crumb with a bold vanilla flavor. Crispy on the outer edges and soft in the center.
Reminiscent of the cookie cake of my childhood dreams, this one is cleverly mixed and baked in a cast-iron skillet to make cleaning up a breeze. What more could a girl ask for?
Ingredients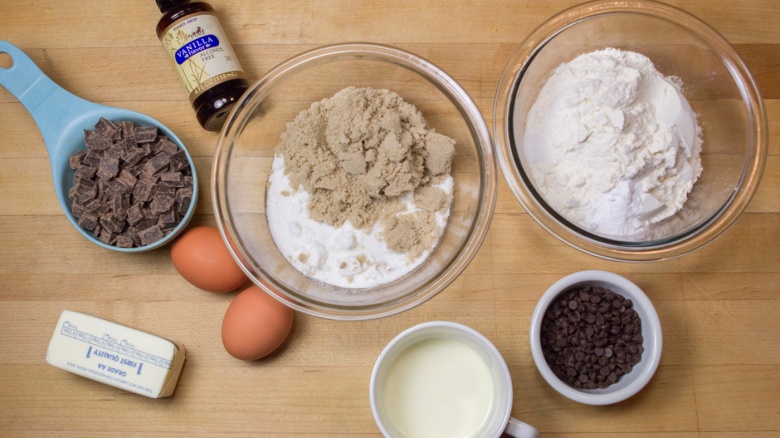 Shopping list
For chocolate chip cookie cake:
1 stick unsalted butter, melted
¼ cup granulated sugar
½ cup packed light brown sugar
2 teaspoons vanilla extract
1 large egg
1 large egg yolk
1 ½ cups all-purpose flour
1 teaspoon baking soda
¼ teaspoon kosher salt
1 cup chocolate chunks or chips
For chocolate sauce:
2 ounces semisweet chocolate, finely chopped
¼ cup heavy cream
2 tablespoons light corn syrup
freshly whipped cream for serving (optional)
Equipment list
Make chocolate chip cookie cake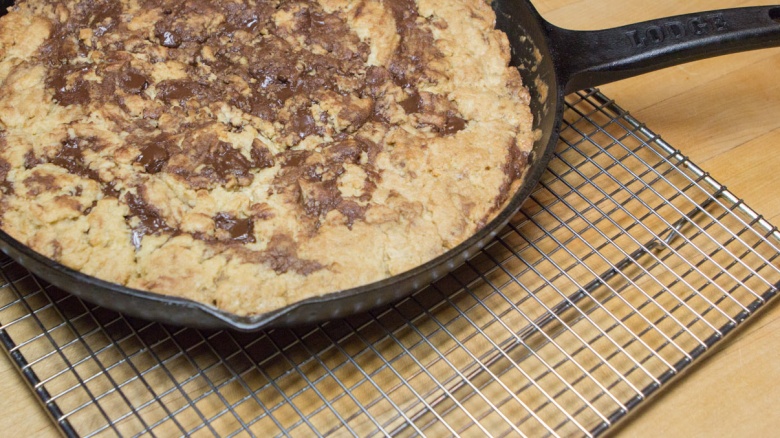 Preheat the oven to 350 degrees. In a 9-inch cast-iron skillet, melt the butter over medium heat until it is golden brown, about 3 minutes. Whisk in the granulated sugar, brown sugar, and vanilla extract until the mixture is fully combined, then remove the skillet from the heat. Set aside to cool for about 5 minutes, then gently whisk in the egg and egg yolk until the mixture is fully combined. Add the flour, baking soda, and salt and stir until just combined. Fold in the chocolate chunks or chips. Using a spatula, spread the dough evenly in the skillet. Transfer the skillet with the cookie dough to the middle rack of the oven and bake until the edges are light golden and a toothpick comes out clean, 17-20 minutes. Remove and set aside to cool for 5-10 minutes before serving.
Make chocolate sauce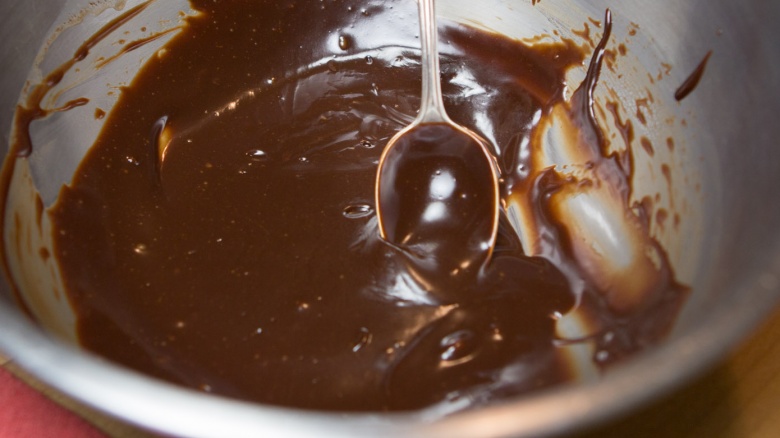 While the cookie cake cools, place the chocolate in a small heatproof metal bowl. Bring the heavy cream and corn syrup to a simmer in a small pot over medium-high heat, then immediately remove the pot from the heat. Pour the cream mixture over the chocolate and set aside until the chocolate is mostly melted, 2-3 minutes. Whisk until the sauce is fully combined, then set aside to cool slightly before using.
Serve chocolate chip cookie cake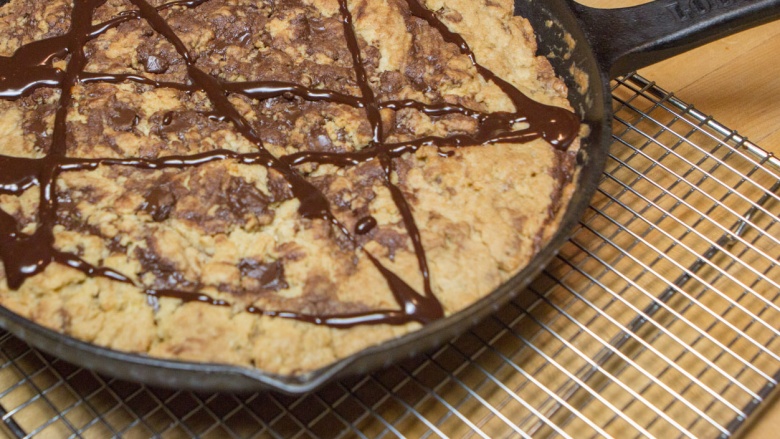 Enjoy the chocolate chip cookie cake with a drizzle of chocolate sauce and a dollop of freshly whipped cream if you like.