Hardee's Has The Perfect Valentine's Day Meal For Biscuit Lovers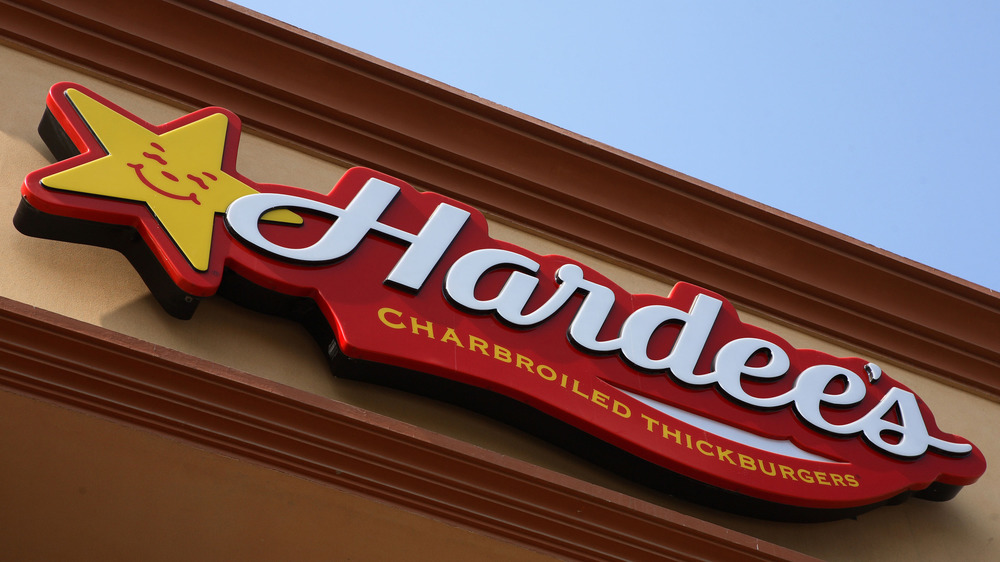 Bloomberg/Getty Images
From February 11 through Valentine's Day, Hardee's will switch things up with their beloved Made from Scratch Biscuits by reshaping them into hearts. According to a press release shared with Mashed, the love biscuits will be available to order during breakfast hours at participating locations nationwide. They will be on offer "for a starting price of $1.19 plus tax" or for free when ordered with the similarly themed Heart Shaped Bacon Egg & Cheese Biscuit sandwich or Sausage & Egg Biscuit sandwich, among others.
Considering that the difference is aesthetic, if you do celebrate the holiday with Hardee's, you might as well go all-in for the elusive Monster Biscuit. While once part of the Hardee's menu proper, the Monster Biscuit is still available as a secret menu item, according to Fast Food Menu Prices. Presumably, all you need to do for what we're dubbing the Monster Heart Biscuit is order bacon, egg, sausage, ham, and cheese with your heart-shaped biscuit. Valentine's Day is a holiday of decadence, so be decadent. 
Hardee's wants you to 'feed your happy'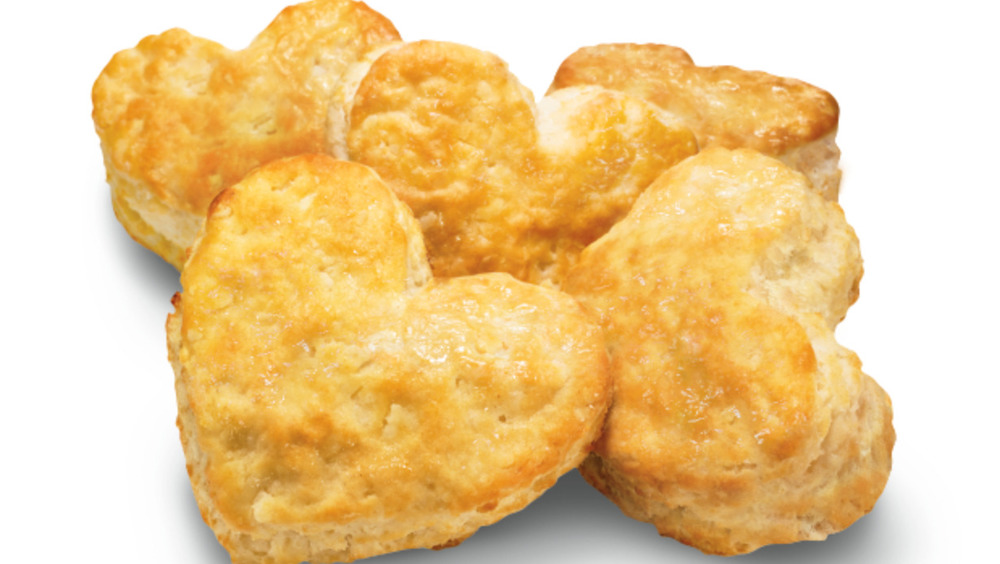 Hardee's
This promotion occurs within Carl's Jr. and Hardee's broader "Feed Your Happy" campaign. As their website explains, the purpose of the campaign is to break through the mundanity of the day to day to deliver burgers. "[A] grain bowl might be the responsible lunch choice, but it doesn't make you feel better when you're paying bills and having lower back problems. You know what does, though? A cheesy, juicy burger from Carl's Jr. or Hardee's – the ultimate escape from the trials of everyday adulting," explained Nick Kaplan, the Group Creative Director of the agency Hardee's and Carl's Jr. collaborated with.
QSR frames this as a mission Carl's Jr and Hardee's have undertaken to enable their consumer base to "live their most flavorful lives." And, in the Valentine's special press release sent to Mashed, Hardee's expressed absolute certainty that the Heart Shaped Made from Scratch Biscuits will Feed Your Happy. A most flavorful Valentine's Day awaits.