Taco Bell Has Great News For Fans Who Want To Replicate Its Flavors At Home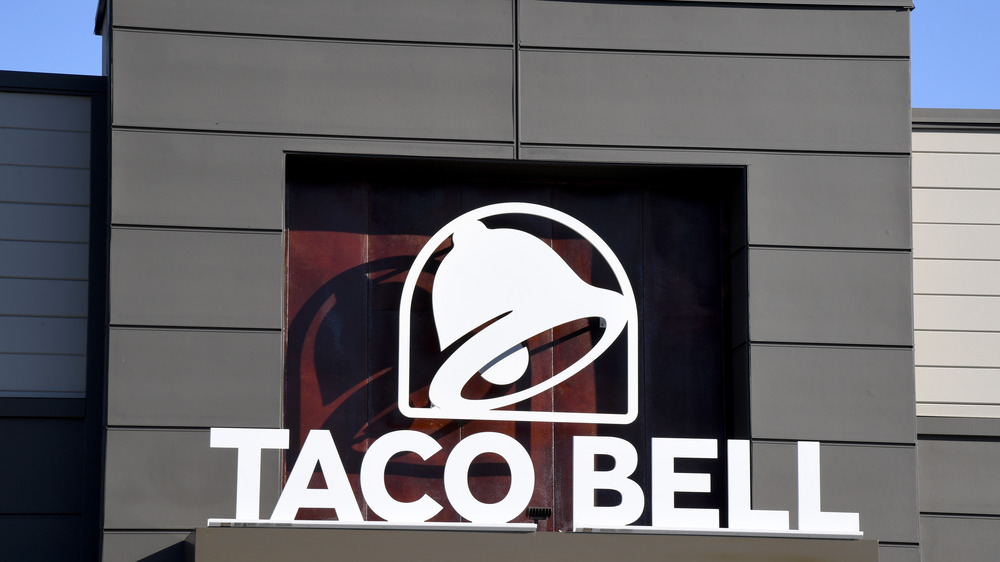 Ethan Miller/Getty Images
Taco Bell is that comfort food than many of us Zennials ate during open lunch as '90s teens. Tasting like nostalgia, even modern fans know that "The Bell" has a distinctive set of Mexi-American flavors that you can't find anywhere else. Now that dining at home has become more popular (and understandably required in many places) a lot of us miss those distinctive fast food flavors. Fortunately there's good news.
Taco Bell is sharing its all-purpose seasoning blend in the form of shakers you can buy at the store. Coming in both hot and mild, you can now shake on your favorite flavors from the comfort of your couch. The shakers come in regular spice jar containers much like table salt or black pepper and you'll get 6.25 ounces (via Best Products). Ingredients include tomatoes, salt, paprika, garlic, onion, spices (we can't tell what kind), and cayenne among other things, according to Meijer, one retailer that will be selling it.
The label itself has some suggestions on how to season showing a hard shell taco, corn on the cob, and popcorn. 
Shake it up with Taco Bell hot or mild
Taco Bell fans are beyond enthused about bringing Taco Tuesday home for the evening. Instagram account @candyhunting shared the news on their feed and plenty of suggestions on how to use the new seasonings came pouring in from followers. Some suggested making your own Nacho Fries at home, adding the seasoning to a churro, kicking up hot Cheetos a notch, or sprinkling it on a bag of Takis.
If you can hardly wait to add this seasoning to your at-home taco night arsenal, you can shop the pre-existing line of home grocery products created by Taco Bell. It should be noted that a Taco Bell brand taco seasoning already exists, so we expect this seasoning to fit its name as being more of an all-purpose flavor punch. 
In addition to taco seasoning from Kraft, you can purchase Taco Bell meal kits and Taco Bell hot sauces at home (via Kraft). There are three different blends of Taco Bell shredded cheese available in stores now too (via Best Products), and you can even find Taco Bell desserts in the freezer section including chocolate tacos and cinnamon nacho dessert kits.
Our inner high school kid is simply drooling right now. So what are you waiting for? Live Mas.