The Celebrity Restaurant That Over 30% Of People Want To Eat At Most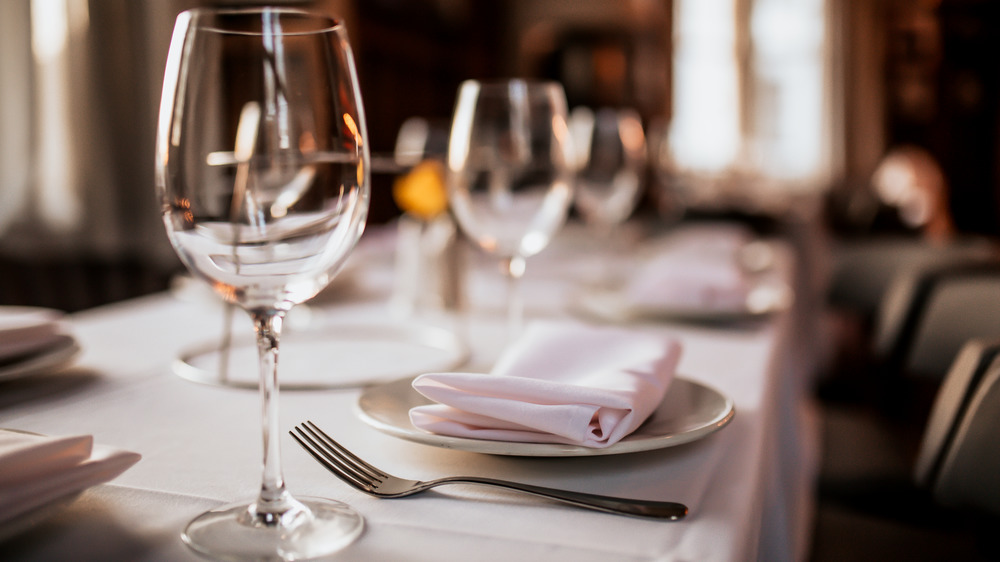 Shutterstock
You've watched Gordon Ramsay hurl insults at frazzled contestants on Master Chef. You've traveled across the country with Guy Fieri on Diners, Drive-Ins and Dives. You've whipped up the most delicious bolognese with Giada de Laurentiis on Everyday Italian. If you're someone who loves to cook — or someone who loves to eat — you're likely all too familiar with the biggest names in the food world, especially the ones you see on channels like Food Network and Bravo.
What if you had the chance to eat a meal prepared by one of your culinary idols? Fortunately, you can, thanks to the rise of celebrity chef-owned restaurants. From Gordon's Hell's Kitchen to David Chang's Momofuku, there's a spot (and a cuisine) for every fan. To find out which one is the most popular, however, Mashed polled over 600 people on the restaurant they'd most like to visit. Here's the one that won over nearly a third of respondents.
This celeb chef-owned restaurant requires a trip to Sin City
Of all the celebrity restaurants out there, Gordon Ramsay's Hell's Kitchen was by far the top choice, with over 32 percent of those surveyed choosing it as the place where they'd most want to eat. Located on the Strip in Las Vegas, the five-star restaurant serves both lunch and dinner and has some of Gordon's most popular dishes on the menu, including beef Wellington, sticky toffee pudding, and even eggs in purgatory — because you are in hell, after all (via Gordon Ramsay Restaurants).
Where did the other restaurants fall? Bobby Flay's Bobby's Burger Palace and Guy Fieri's Vegas Kitchen & Bar tied for second, both with 17 percent of the votes. Third place was also a tie, with 12 percent of respondents choosing David Chang's Momofuku and Giada de Laurentiis' GDL Italian by Giada. Next was Roy Choi's Best Friend, receiving just four percent of the votes followed by the "other" category with three percent and included write-ins like Paula Deen's Family Kitchen and Robert Irvine's Public House.