The Colorful Way Burger King Thailand Is Celebrating Valentine's Day
We have been celebrating Valentine's Day with food for generations. While the date has an association with chocolate, a wide variety of recipes have graced our tables when we want to honor the spirit of the holiday. According to BBC Good Food, steak with peppercorn sauce, spaghetti carbonara, and cupcakes all rank as some of the most iconic foods in which we can indulge during this celebration of love. If we want to save these decadent meals for the evening, but still want something to tide us over through the day that also fits the spirit of the holiday, Burger King has a solution — if you're in Thailand.
In honor of Valentine's Day, Burger Kings across Thailand plan to release limited time Black and Pink Burgers (via Pop Culture). The Black Burgers feature a naturally-black bun filled with two beef patties, grilled onions, cheese, and barbecue sauce, while the Pink Burger features a pink bun alongside a deep-fried salmon fillet, special sauce, and cheese. According to Destination Thailand, the Pink Burger clocks in at 89 baht ($2.97) and the Black Burger sets you back 149 baht ($4.98) (per XE).
The perfect burger combo for lovers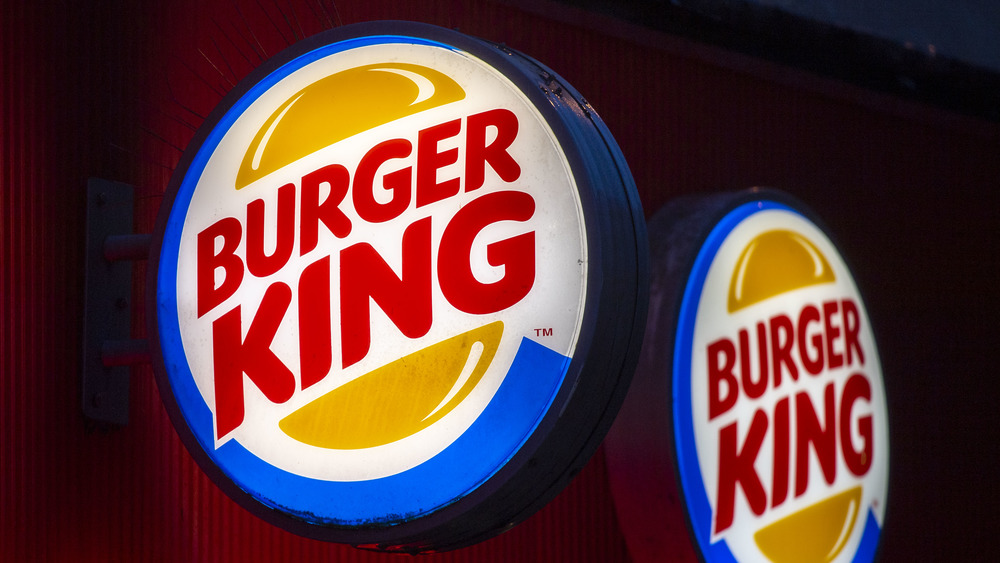 Matthew Horwood/Getty Images
If you happen to find yourself in Thailand and want to grab these menu items, you need to move fast. According to Destination Thailand, BK only plans to keep these items on the menu until February 28, so if you have the chance, grab a Pink and Black Burger while you can. The burgers have since gained some notoriety online, with commenters across the internet loving their distinctly colored buns. There's always the possibility that the fanfare will bring these sandwiches stateside (via Pop Culture).
Even if you can't get your hands on one of these stylish Valentine's-themed burgers, don't let the geographical distance stop you from enjoying the presentation and look of these sandwiches. With any luck, we can find some similar burgers on our own Burger King menus next Valentine's Day. Until then, we can keep crossing our fingers to get some more great love-themed menu items soon.