The Pioneer Woman Has A New Line Of Spices Coming To Walmart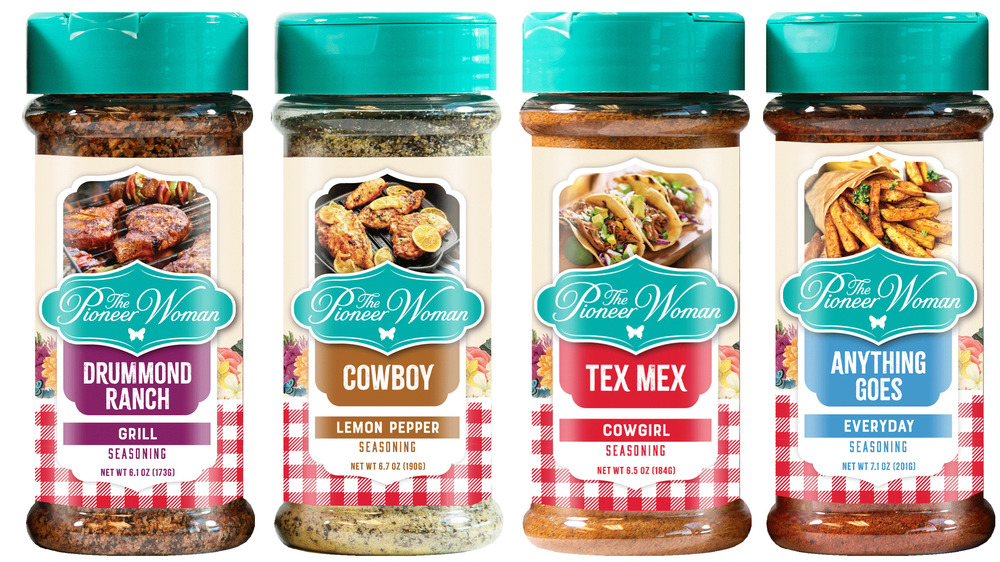 The Pioneer Woman
We may receive a commission on purchases made from links.
If you follow The Pioneer Woman (aka Ree Drummond), and her life and cooking adventures in Oklahoma, you might be interested to learn that she's releasing a product for cooking novices and experts alike. According to a statement shared with Mashed, the Food Network star, cookbook author, and blogger is partnering with Old World Spices & Seasonings to create her own line of custom spice blends and seasonings inspired by The Pioneer Woman's most popular recipes! 
For instance, there's a "Tex Mex Cowgirl Seasoning," no doubt inspired by her many Tex-Mex-inspired recipes, and a simple salt, pepper, garlic, and coriander mix called: "Drummond Ranch Grill Seasoning" that will be perfect for the grilling season. If those don't sound to your taste, you might prefer the blend called "Anything Goes Everyday Seasoning," a mixture of sea salt, celery, black pepper, onion, garlic, and lemon zest, which could complement a wide variety of dishes. Finally, there's a "Cowboy Lemon Pepper Seasoning" with garlic, a "Frontier Chipotle Ranch Seasoning" with hot and zesty ingredients like chipotle, Marash chili peppers, and sour cream, and "Prairie Pot Roast Savory Beef Seasoning," which is full of classic flavors like garlic, rosemary, and thyme.
Where to find the new Pioneer Woman spice mixes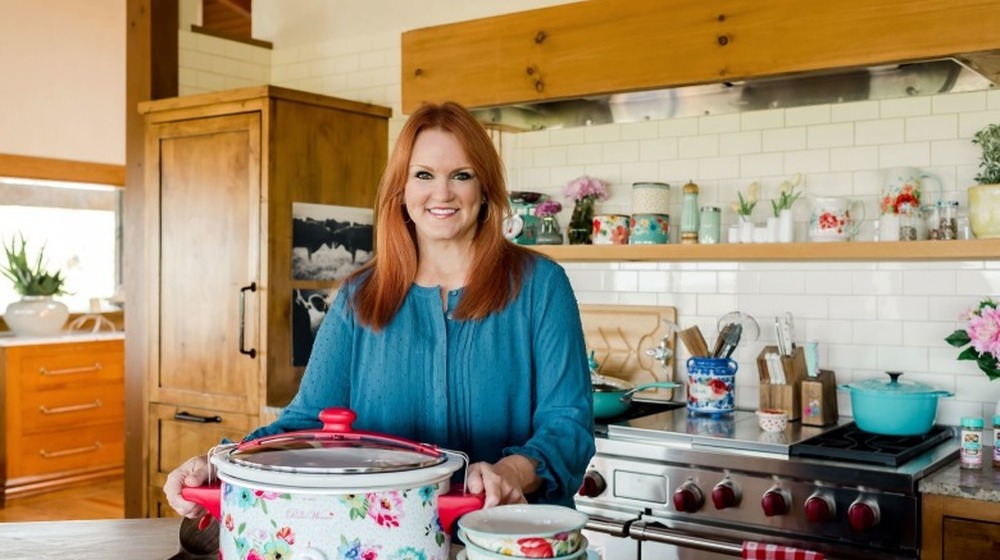 Walmart
The statement received by Mashed quotes Jeff Cohen, CEO and Co-Founder at Earthbound, as saying the launch hopes to inspire fans of The Pioneer Woman to "add Ree's signature flavors to their recipes at home." Drummond echoed this herself, stating, "I couldn't be more excited to offer home cooks and chefs alike my favorite seasoning blends, which make it easier than ever to create super flavorful recipes... I use them daily in my own kitchen, and I know you'll love them, too!"
If you're ready to spice up your cooking Pioneer Woman-style with these new seasoning blends, you can find them online at both Walmart.com and Amazon. The blends are not currently available in Walmart stores. Each blend is priced at $8.95 (via Amazon). Or, you can pick up a 4-pack that includes the Grill, Lemon Pepper, Cowgirl, and Everyday blends, but not the Pot Roast or Chipotle Ranch blends, for $29.95 (which is a savings of $5.85).