Giada De Laurentiis Reveals The Best Way To Add Cheese To Pasta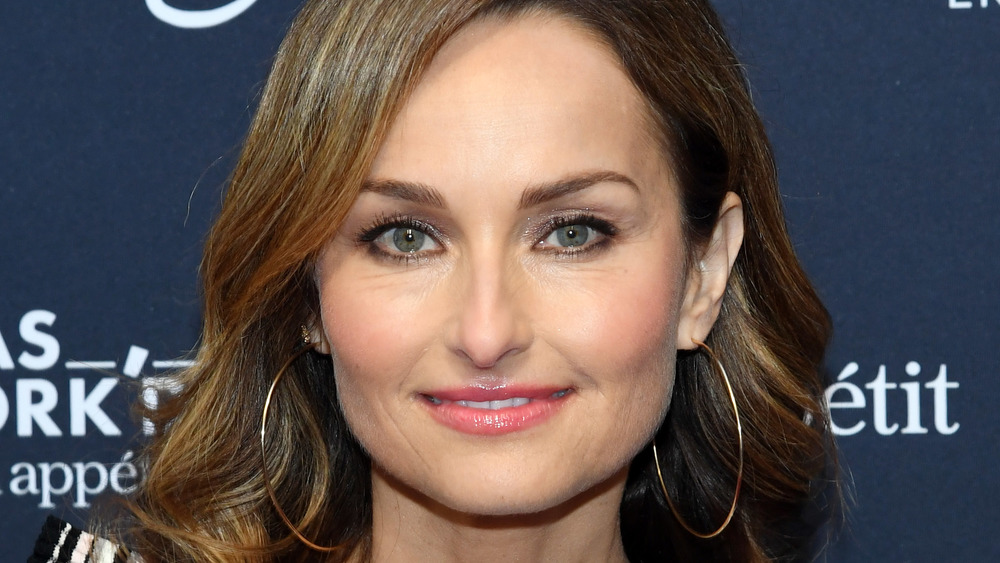 Ethan Miller/Getty Images
Giada De Laurentiis knows a thing or two about good pasta. The Italian celebrity chef with California flare has been serving up and sharing her classic pasta dishes with us for a long time. Per Food Network, De Laurentiis grew up with a grandfather who owned a specialty food store, and while she may have shied away from her true calling when she was still charting her life's path, she ultimately gave in to the siren song of her culinary muses. De Laurentiis built a career drawing from the recipes and foods that were prepared by her family when she was a child. That's why it should come as no surprise that she learned some pretty cool tricks from her grandfather when it comes to making all things Italian, including the most Italian of Italian foods: pasta.
Pasta is one of those dishes we all learn to make at some point. At its most basic, a pasta recipe can be some noodles, some sauce, and a little cheese if your palate desires. Pasta dishes are versatile and generally easy meals to prepare, but this trick that De Laurentiis shared with the good folks at Williams Sonoma is not only a pasta-making game changer, it's one of those hacks that you never would have thought to do if De Laurentiis had not told us to.
Giada De Laurentiis insists grated cheese comes before the sauce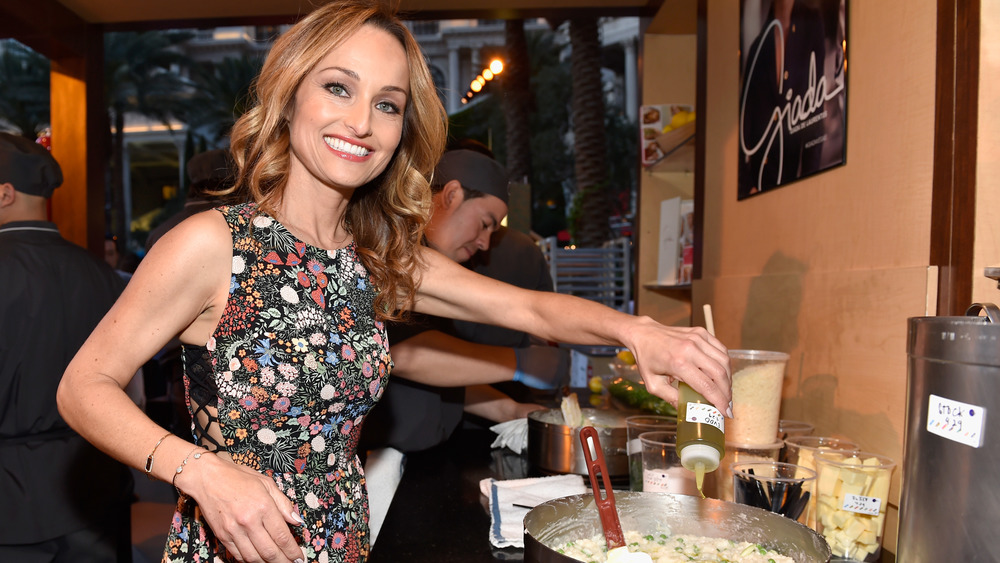 David Becker/Getty Images
When we make pasta we are generally inclined to add the sauce to the pasta, but De Laurentiis says it should really be the other way around. You want to add your pasta to the sauce, using a kitchen tool called a spider. If you are not familiar with a kitchen spider, this is the tool that has a long handle and there is a mesh bowl that serves as a strainer attached to it (via Tasting Table). But before you add the pasta to your simmering sauce, De Laurentiis shared that you don't want to skip this very important step and it is one that we never would have considered.
If you are adding the cheese to your pasta after you've added the sauce, time to reconsider. De Laurentiis revealed that her grandfather or "Nonno" as she affectionately refers to him, taught her to grate the cheese over the pasta while it is still warm and before adding it to the sauce. De Laurentiis explained to the Williams Sonoma blog, "It's an old Neapolitan way of making pasta. You add the cheese [to the] pasta and, that way, the sauce sticks to the cheese, which sticks to the pasta." Mind blown. Thanks for the tip, Giada!