Here's How Much Shake Shack Employees Really Make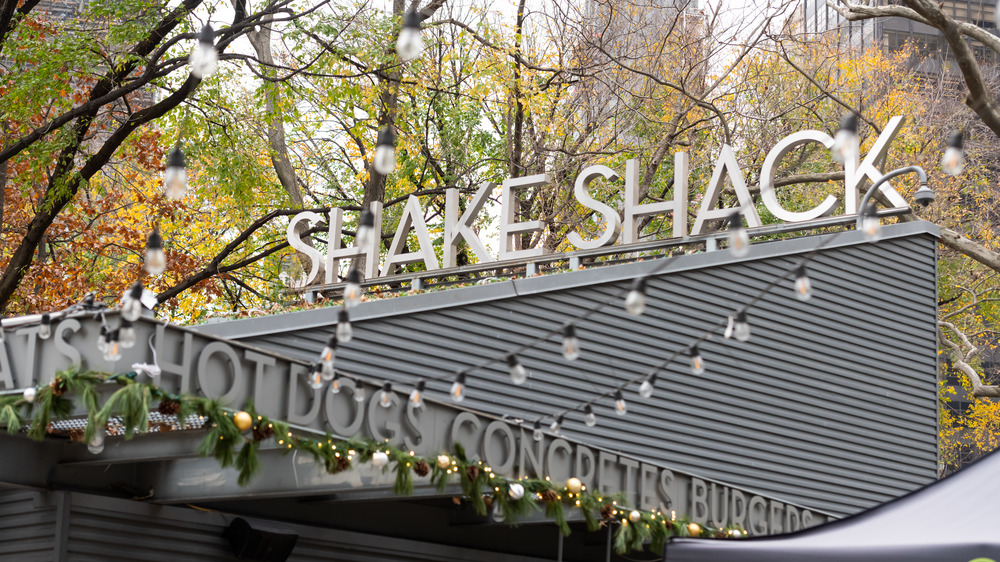 Noam Galai/Getty Images
Shake Shack is one of the most respected fast food brands in the country. Not only because of its delicious burgers, but because of how it treats its workers. According to the brand's official website, Shake Shack is committed to making things worthwhile for its customers, as well as employees. A description on its site reads, "Working at Shake Shack is more than making a great burger- it's all about creating elevated experiences for our team members and guests."
The brand claims that its working environment is diverse and inclusive that focuses on encouraging its team members to achieve their potential. The company offers a variety of perks to its employees such as insurance benefits, competitive salaries, opportunities to grow within the company, and more. A former employee wrote on Reddit about their experience at Shake Shack. They wrote, "It's a demanding job. Gets very busy at times but the culture is great. A lot of job satisfaction depends on your managers and co-workers, however." But, if you're curious about the salaries and pay packages at Shake Shack, here is what you need to know.
Shake Shack's salaries are decent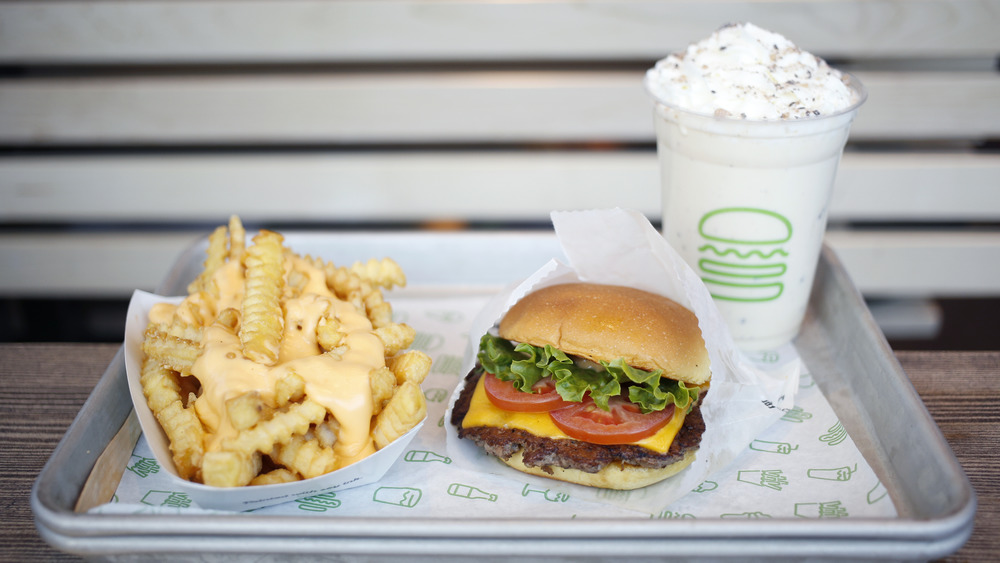 Bloomberg/Getty Images
According to data on Indeed, restaurant staff members can be expected to make a little over $14 an hour while senior cooks get paid nearly $13 hourly. Line cooks make $9.95 every hour and shift leaders get paid $22.66. Wondering about the other positions at the restaurant? Well, crew members get around $15.36 every hour, trainers receive $13.15, while truck drivers are paid around $14.77.
Plus, Shake Shack takes its team members rather seriously. According to a Yahoo! report, the brand has often turned to social media to connect with its prospective employees and has even been known to throw hiring parties for its new team members. According to reviews posted by employees on Glassdoor, many are satisfied with what their salaries at Shake Shack and think the brand does a decent job of making sure that all its team members are treated fairly. In fact, as per Indeed, 64 percent of staff members are content with their salaries at the organization.