The Real Reason Trader Joe's Shoppers Are So Excited For This New Pasta Sauce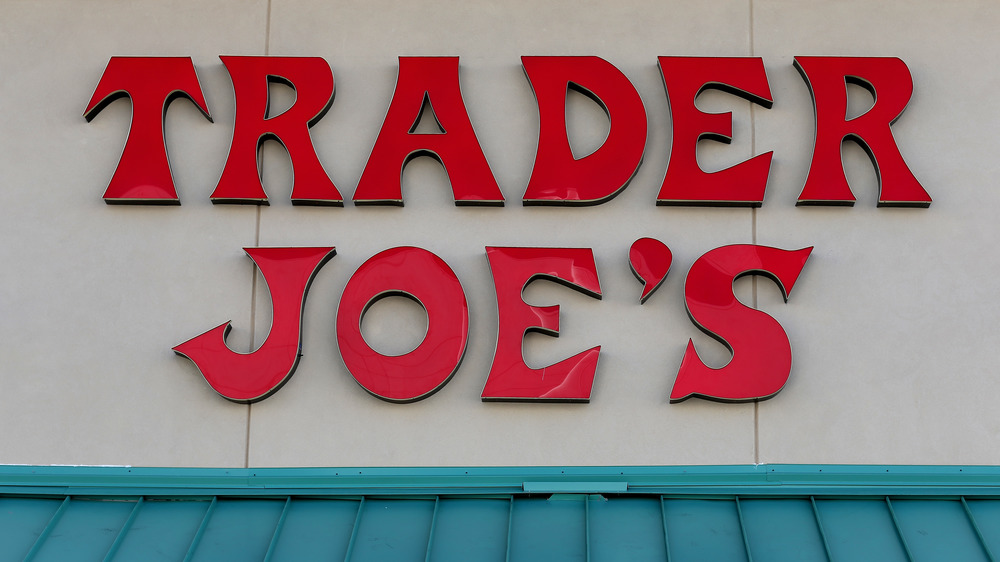 Joe Raedle/Getty Images
If the last year has taught us anything, it's the importance of the little pleasures in life like a perfect cup of coffee, or a meal that's equal parts quick, delicious, and affordable. So, is it any wonder that Trader Joe's new Bolognese-style tomato and beef pasta sauce is making waves on social media? Instagrammer @traderjoeslist posted a photo of the new product with the caption: "NEW BOLOGNESE STYLE PASTA SAUCE... I love the clean ingredients in this and love [that] there is no soy oil which is often found in pasta sauces" (via Instagram). 
Clean ingredients are always great, but it's not just the soy oil that this sauce is skipping. As one commenter pointed out, with an ever-appropriate chef's kiss emoji, there's also no sugar added! In fact, for a jarred sauce, this bolognese is surprisingly simple stuff, with "peeled tomatoes in puree, cooked ground beef, water, tomato paste, onion, extra virgin olive oil, carrot puree, garlic puree, sea salt, basil, citric acid, black pepper, ground fennel seed, dried oregano, ground thyme, and ground rosemary" as the only ingredients on the label. That's it! Plus, a half-cup comes to 70 calories. If, however, you're still not sold, there are a few more things you might want to know about this Trader Joe's product.
More reasons people are talking about Trader Joe's new pasta sauce
With every new product launch comes opinions, and despite getting almost 15 thousand likes in just 24 hours, @traderjoeslist's post about the Trader Joe's bolognese-style sauce was not without its critiques. For instance, several complained that the sauce isn't vegetarian, with one commenter writing: "Meat in a jar was always weird to me lol" and another plainly requesting: "Omg. Make. It. Vegetarian" on Instagram.
Others were more concerned about the omission of another key ingredient: wine. (Ina Garten, for instance, uses red wine for hers, per Food Network). As one commenter wrote: "I want to try it but there's no wine in it. As far as I've known that's a key ingredient in making it a bolognese, right?" Another user said: "Um. Where's the wine? Bolognese has wine in it." Of course, it's worth noting that the sauce is only $3.99 per jar, likely in part because of the low-cost ingredients. 
Finally, if this sauce is giving you déjà vu, you're not alone. It's actually a replacement for a former fan-favorite Trader Joe's product with the exact same name that was recently discontinued, according to Reddit. If you still miss that version, it might be worth trying the new one out.