The Dessert That America's Original First Lady Loved Most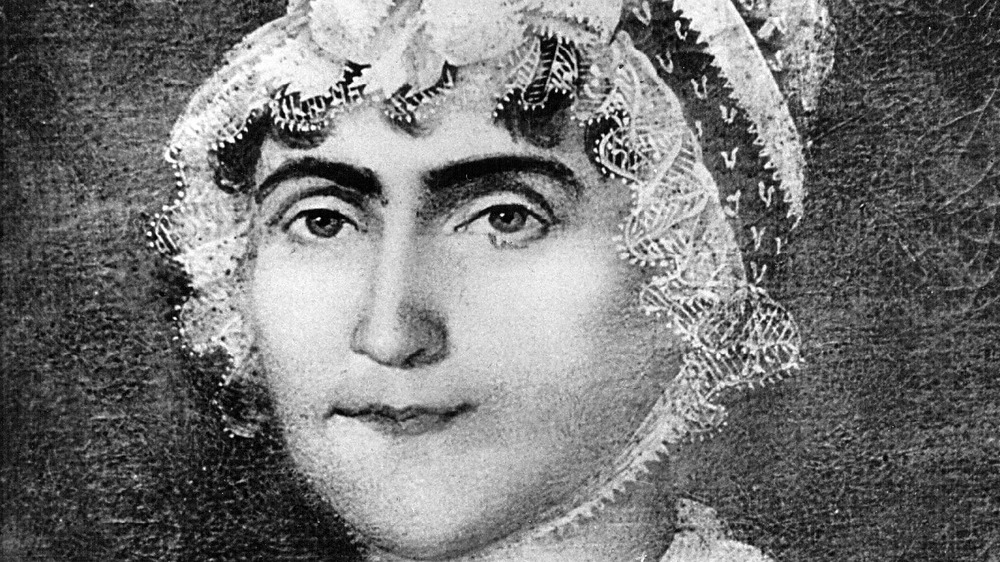 National Archives/Getty Images
Desserts, according to Saveur, have been around for a long time, and the love of sugar and all that's sweet, even longer. So, by the time our little experiment that we call the United States took form, desserts, while still very much a treat, were commonplace and served at the dining tables of our first American leaders for holidays and teas. 
So, what types of desserts have our Commanders in Chief and their First Ladies been serving up? Well, Jacqueline Kennedy was a fan of the delicate and refined Strawberries Romanoff, while Eleanor Roosevelt kept her desserts less formal and in check with the economic times of her husband's presidency, favoring the hearty Hasty Pudding. But what about the first First Lady? 
Martha Washington also has a specific dessert associated with her. But what's surprising about Washington's signature dessert is it's not one that many of us today would necessarily bake, let alone eat, unless maybe you were making a wedding cake for a member of the royal family. In fact, this dessert is so despised in America, the community of Colorado Springs, Colorado hosts an annual toss of this sweet item, with participants competing for title of King and Queen (via Visit Colorado Springs).
Martha Washington liked fruitcake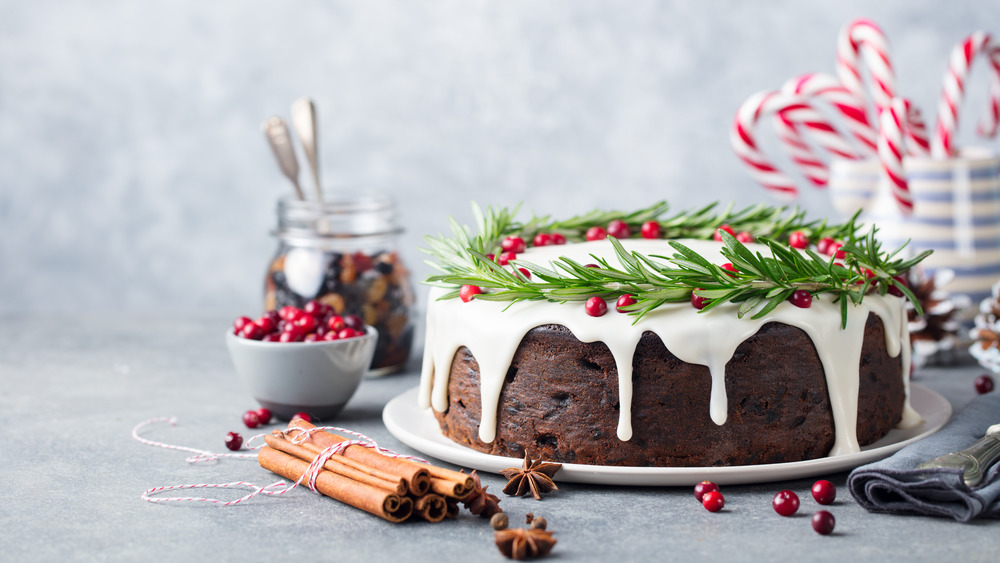 Shutterstock
According to George Washington's Mount Vernon, Martha Washington loved to serve what she called "Great Cake" to her family and guests. The site notes that this was a celebratory cake made with fruits and spices, and Washington would have it baked to close out the 12 days of Christmas. 
It is described as being very similar to a panettone, which is an Italian version of a fruit cake, but Washington's cake was quite a bit denser. Apparently, Mrs. Washington had her granddaughter, Martha Parke Custis, write down the recipe for family and posterity, but the quantities of her granddaughter's version of the recipe are pretty eyebrow raising: 40 eggs, four pounds of butter, four pounds of sugar, four pounds of flour. Sounds like a cake for an army! It also had a baking time of four hours — quite the cooking commitment. 
Mount Vernon posted Mrs. Washington's recipe, which is actually an amalgamation of several recipes from Washington's era, and it calls for Madeira and French brandy, along with a lot of candied fruits and spices. To make the cake extra special, it is topped with a sugar icing that contains a little rose water. All in all, it does sound a little more sophisticated than the fruit cakes our grandmothers and great aunts might make at Christmastime.