Everything You Need To Know About Costco's New K Vine Wines
February marks the launch of Costco's Kirkland Signature K Vine wines. These were made in a rare collaboration with Charles Smith, the former manager of the Danish duo The Raveonettes and current owner of Charles Smith Wines and the winery K Vintners (via Charles Smith Wines). Costco's new K Vine line will feature a 2019 single-vineyard chardonnay and a 2020 single-vineyard rosé at the incredibly low price of $9.99, per Food & Wine. 
How does the new K Vine wine pour? In a review of the products, Costco Wine Blog rated the chardonnay 88 points, calling it well-balanced with tastes of apple, pear, and oak. Meanwhile, the rosé received 89 points for its strawberry and watermelon notes.
Kirkland Signature K Vine wines will be the first promoted collaboration between a winery and Costco's Kirkland Signature. You might wonder, however, why Costco has credited Charles Smith, especially considering how Kirkland Signatures almost never does that. In fact, Costco asked that in an interview with Charles Smith in their magazine Costco Connection. Many wineries would hide the fact, so why didn't Smith?
The star power of Costco's wine is purposefully advertised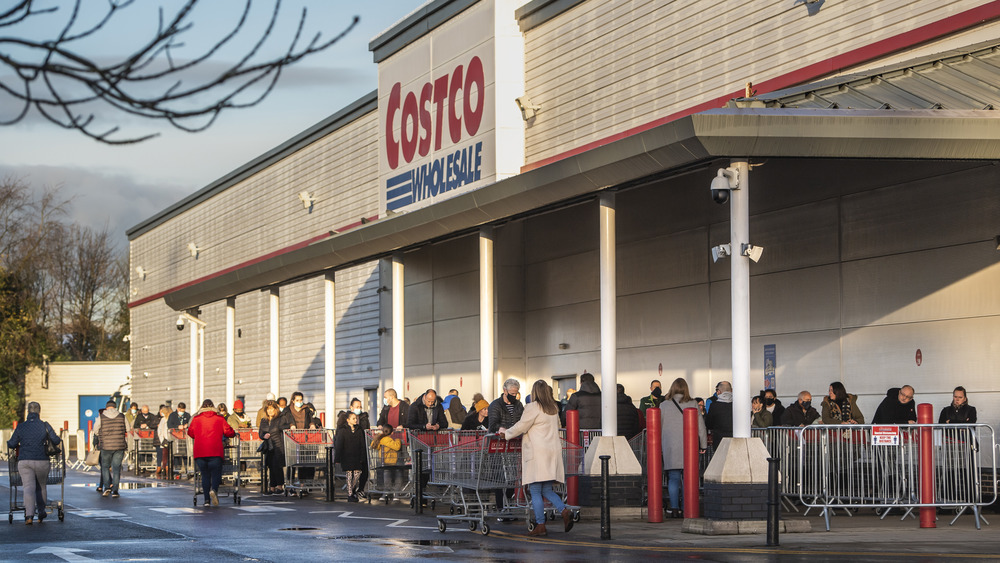 Anthony Devlin/Getty Images
"I insisted on it, actually," Smith explained of the private-label collaboration. "To me, writing a book without putting the author's name on it seems like a waste. I mean, you might be a fan of that author, and how otherwise are you going to discover it? One should own up to their work." And, of course, the fact that Charles Smith's wineries are award-winning helps as well. In their announcement of the K Vine line, Food & Wine mentions that Smith won the 2009 Food & Wine Winemaker of the Year title. 
When asked which varietal K Vine might release next, Charles Smith told Costco Connection, "We have to think about the members and give them what they want. I try to give people what they want and make it two levels higher in quality and two levels lower in price."
Costco shoppers might already be familiar with Smith's Wines of Substance. Costco Wine Blog was a big fan of the 2017 Cabernet Sauvignon sold as a Washington State Wine at Costco for $13. They granted it 90 points: "Dark on the pour, thick and intimidating in the glass; nose brings fresh juicy berries, herbs and earth, leading into more dark fruit, blackberries, blueberries and chocolate notes; firm tannins with a lasting finish. This is a wine you wouldn't balk at paying twice as much for." So, if you already like the Cabernet Sauvignon, you now have a new deal to excitedly look forward to.