The Most Popular Menu Item At McDonald's Is A Classic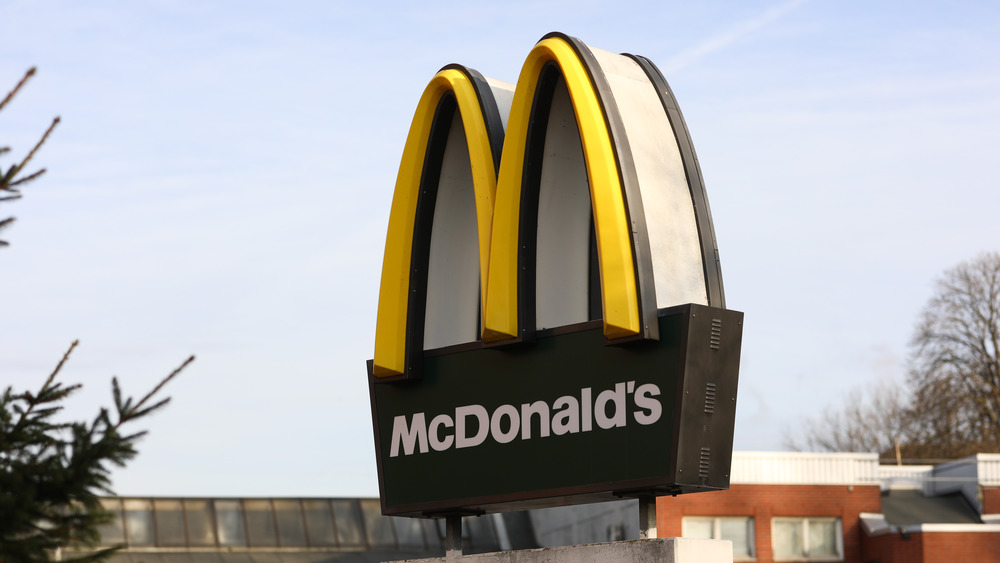 Jeremy Moeller/Getty Images
Most restaurants have that one dish they're famous for. Burger King has the Whopper, Panera has its bread bowls, and Kentucky Fried Chicken has, well, its fried chicken. At McDonald's, however, it's hard to choose just one thing. The fast food chain's menu is full of iconic orders. There's the Big Mac, with its famous secret sauce and layers of patties. There's the Egg McMuffin, which has revolutionized breakfast forever. There's the McRib, the limited-time barbecue pork sandwich that sells out every time it's back in stock. There's even the McFlurry, which comes in a handful of mouthwatering flavors.
But of all the famously delicious items on the menu at the Golden Arches, which one is the most popular? According to Insider, which ranked the top 10 McDonald's best-selling orders of all time, there's one that always comes out on top. Spoiler alert: It's not any of the items mentioned above. Here's what people can't get enough of at McDonald's.
It's been on McDonald's menu since the beginning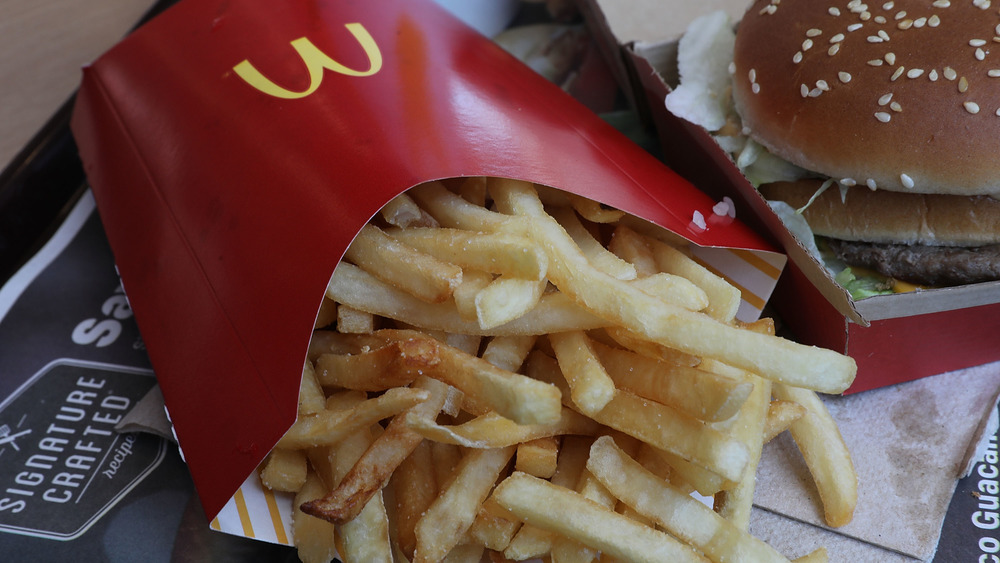 Joe Raedle/Getty Images
The number one item at McDonald's isn't even one of the main meals — it's a side dish. And it should come as no surprise to anyone who has ever eaten at the fast food chain that its perfectly golden, perfectly crispy fries are the best-selling order year after year. Some people might even claim that the salty, sizzling hot potatoes could be a meal all on their own. The fries, which have been around since McDonald's first opened its doors, also came in first in Ranker's annual customer survey, according to Eat This, Not That!
What makes McDonald's fries so tantalizing, though? Not only are they made with real potatoes, but Reader's Digest reveals that the fries' secret ingredient is the real reason that you feel like you can't stop eating them. The chain adds beef flavor to the oil before the potatoes are fried for that extra special touch.