How Adam Richman's New Show Is Helping Restaurants During The Pandemic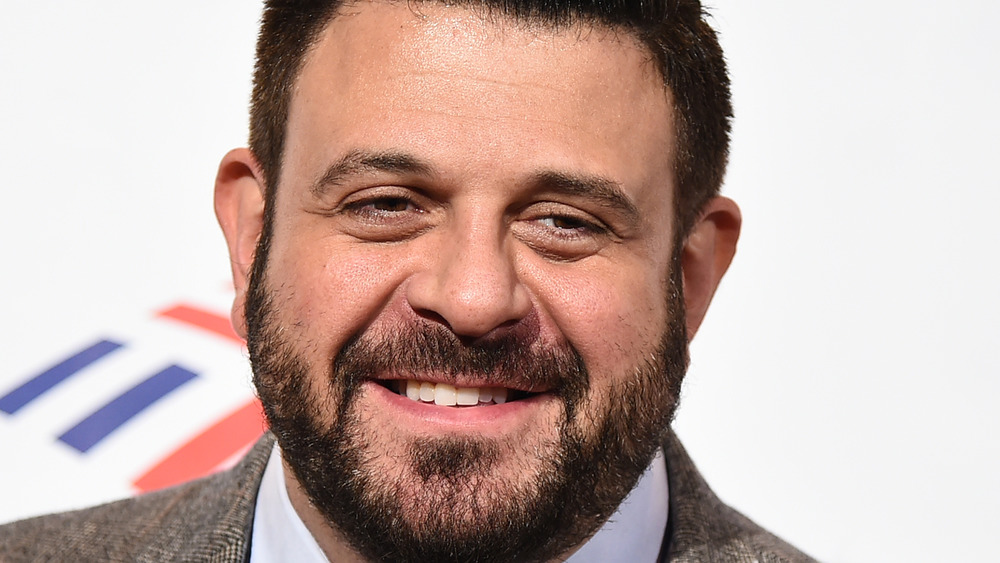 Theo Wargo/Getty Images
Former Man v. Food host Adam Richman continues his mission to enlighten viewers about all things food with two new shows premiering this month on the History Channel. Modern Marvels, which debuts on Sunday, February 21, will take us behind the scenes at some of the biggest food makers in America, including Wise Snacks and Entenmann's (via Page Six). Richman also hosts a new season of The Food That Built America, with the first episode telling the story of the Pizza Hut-Domino's rivalry.
The Food That Built America is partnering with a nonprofit that supports chefs and other food-industry leaders in an effort to raise money for independent restaurants that lost business due to the COVID-19 pandemic. As the History Channel announced on Instagram, the network will donate $1 to the James Beard Foundation every time someone posts a photo of their favorite eatery on Instagram while tagging @History and adding the hashtag #SaveOurRestaurants. 
The History Channel is committing up to $20,000 to the cause. The money goes to the James Beard Foundation's Open for Good campaign, which helps independent restaurants by providing resources and cash payments, and pushing for changes in government policy that will benefit restaurants.
A Black-owned restaurant will be the first to benefit from Adam Richman's show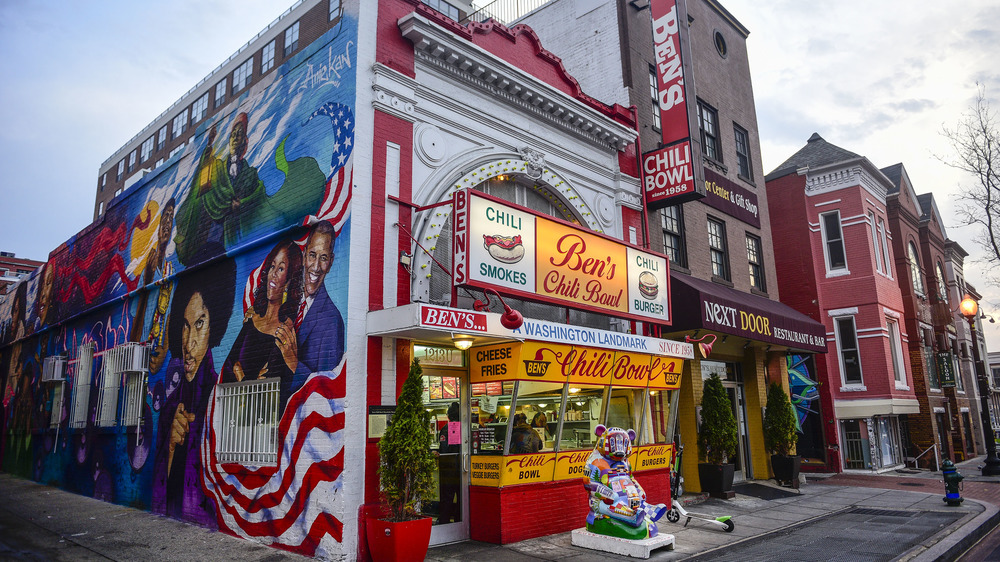 Leigh Vogel/Getty Images
The Independent Restaurant Coalition reports that more than one out of every six restaurants and bars in the U.S. have already closed permanently since the start of the pandemic (via Eater). Bank transaction data shows that COVID-19 has hit small, independent restaurants much harder than large chains (via Fast Casual). Now you can help, at no cost to yourself, with a quick Instagram post.
"Restaurants are essential to our American story," Adam Richman says in a video promoting the History Channel's donations, posted on the network's Instagram page. "Together," he added, "we can help save restaurants and save our history." The former Man v. Food host has championed COVID-19 relief efforts in the past. Early in the pandemic, Richman helped Shift4 Payments raise money to help small businesses (via Facebook).
The first restaurant getting an assist from the History Channel's "Save our History" campaign is Ben's Chili Bowl in Washington, (via Instagram). The History Channel appreciates that the Black-owned restaurant has an important place in American history, feeding participants in the march on Washington in 1963 and hosting President Barack Obama.