Tyler, The Creator's New Coca-Cola Ad Is Turning Heads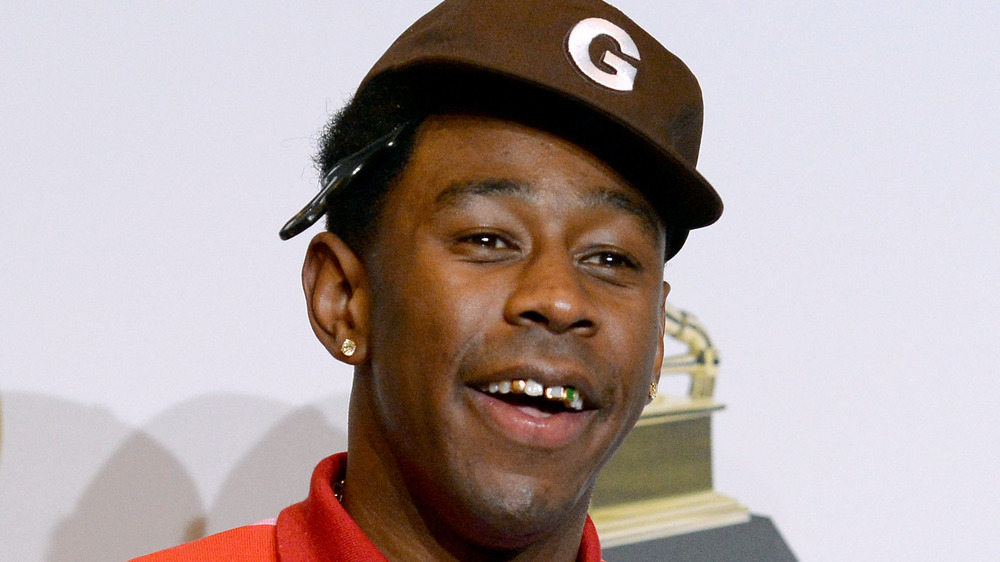 Amanda Edwards/Getty Images
Tyler, the Creator wants everyone to "Open That Coca-Cola," and the just released ad could entice a few people to pop open a Coca-Cola Zero sugar. Although the ad is part of a European campaign for the brand, the video has had many people talking about the lively beat and dance sequences (via Marketing Dive). Even the artist himself commented on Twitter. Although he might have been apprehensive about providing the music for the video, he recently tweeted, "I believe that commercials need sounds like this." (Dazed).
Looking at the Coca-Cola ad, it seems to create a feeling around the enjoyment of drinking a Coca-Cola Zero Sugar (via Marketing Dive). By using the popular artist's soundtrack and an adaptation of popular social media dance videos, the new ad seems to target a particular audience. As Coca-Cola stated in a recent earnings call, the brand looks to "experiential campaigns" (via Marketing Dive). Whether this new ad entices people to open another Coca-Cola Zero Sugar remains to be seen, but the ad has people talking. More importantly, it relates back to the concept behind the "Open That Coca-Cola" campaign which refers to drinking the beverage as a "beyond-words sensation," according to the brand's website. Based on this commercial, it isn't about the description of drinking the beverage, it is how the beverage makes you feel while drinking it.
Coca-Cola leverages musical stars in its campaigns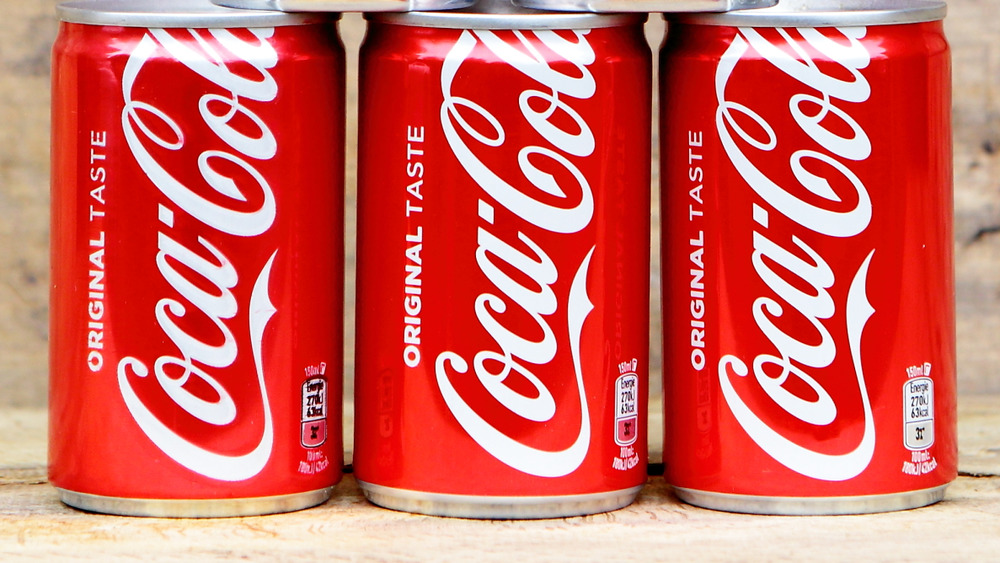 Shutterstock
While people are buzzing about the Tyler, the Creator Coca-Cola campaign, he isn't the only music icon to recently partner with the brand. Earlier this year, Coca-Cola released a campaign in Asia with Grammy-nominated BTS. The campaign, "Turn Up Your Rhythm," blends high energy dance moments with infectious rhythms. According to Coca-Cola, the campaign aims to transform mundane moments into memorable ones.
Although the Tyler, the Creator ad and the BTS ads have people currently buzzing, Coca-Cola has long leveraged memorable ads to capture consumer's attention. From the 1971 Hilltop commercial that featured the now famous "I'd Like to Teach the World to Sing" to the more recent Share a Coke campaign, the beverage brand seems to appreciate that consumer experience of enjoying a refreshing sip is vital to its popularity (via The Drum). Whether the new beats from Tyler, the Creator spark your attention, or the old-school song from the '70s has become today's ear worm, the reality is that Coca-Cola has a time-tested and consistent track record for ads that capture consumers' attention.