Chelsea Clinton Is A Fan Of These Nadiya Hussain Cupcakes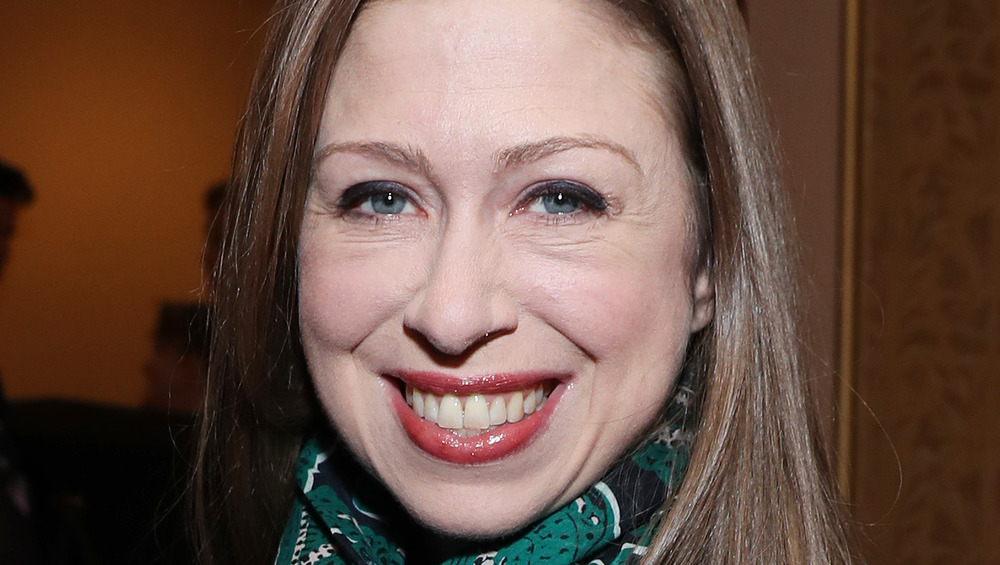 Bennett Raglin/Getty Images
Avid watchers of the Great British Baking Show should be very familiar with Nadiya Hussain by now. She did, after all, win the season that aired in 2015. Since then, Hussain has launched a number of baking shows on Netflix like Nadiya's Time to Eat as well as her more recent show, Nadiya Bakes. While so many people and families are watching her bakes at home, it turns out Chelsea Clinton and her family are too.
On Friday, February 19th, Clinton tweeted, "so happy to see credit for a health & safety consultant at the end of Nadiya Bakes. Thank you @BegumNadiya for leading by example and we will be trying your strawberry shortcake cupcakes this weekend!" Now, after the weekend has passed, Hussain retweeted Clinton saying, "hope you have fun making the cupcakes .... x." Clinton was referring to Hussain's strawberry and clotted cream shortcake cupcakes, which she baked in the first episode of her new series. With a real strawberry center, strawberry ice cream-inspired frosting, and a biscuit bottom, these cupcakes are quite unique (via YouTube). Needless to say, fans of both Chelsea Clinton and the GBBO winner loved the exchange of tweets.
Fans of both Chelsea Clinton and Nadiya Hussain are geeking out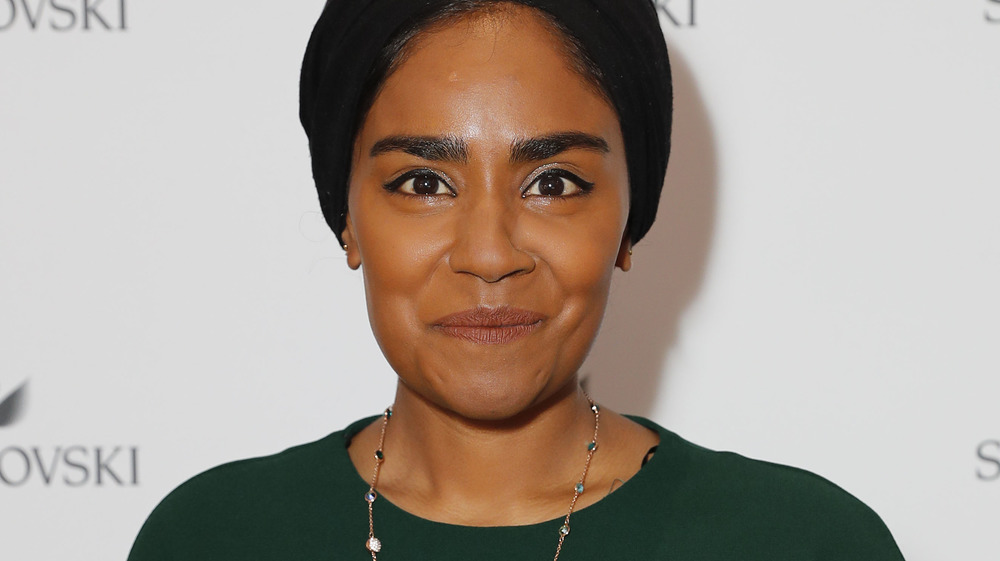 David M. Benett/Getty Images
Between Chelsea Clinton and Nadiya Hussain, there are a lot of fans of both women geeking out on Twitter. One response simply read, "wow! How cool!" Another said, "OMG. Everyone loves your baking!" Someone else explained just how much they love the show writing, "my nine year [old] can't get enough. We love to watch you at night lying in bed together. Your baking and joy is like a balm for our stressed out souls. Thank you." More fans responded with their congratulations on becoming a part of the Clinton household's television roster.
Another tweeted reply read, "OMG Chelsea Clinton tweets you!! Nadiya you rock!" However, someone else was readying Hussain for her next potential big political fan, hopefully. The comment said, "I also hear @KamalaHarris is a mean chef and baker. That would seem like the next step for you after @ChelseaClinton. Congrats! And my daughter loves My Monster and Me, as do I!" However, with Michelle Obama's cooking and food show coming to Netflix, Hussain might have some competition for a while. Regardless, both should be in your queue.