Here's How Much Lidia Bastianich Is Really Worth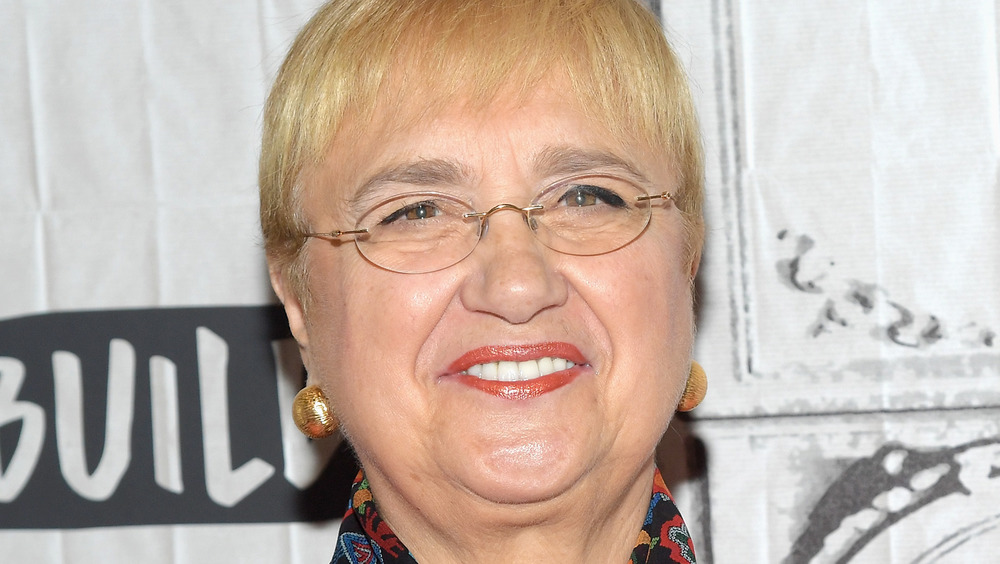 Ben Gabbe/Getty Images
When people think of classic Italian cooking, names like Giada De Laurentiis, Massimo Bottura, and Fabio Viviani come to mind. These chefs have been seen as today's pinnacle for Italian cuisine, but there is one Italian chef that has been rocking it long before today's chef began and that is Lidia Bastianich. The famed Italian chef was born in the city of Pola on the Istrian peninsula, per The Daily Meal. The area was initially considered Italian territory, but later became a part of Yugoslavia.
According to Celebrity Net Worth, Bastianich, born Lidia Giuliana Matticchio, began her lengthy career in 1971 when she and her husband Felice Bastianich opened their first restaurant Buonavia. From there on, Bastianich went out to carve out a career that led her to become one of Italian cuisine's most revered chefs with her elegant flair for elevating simple and homey Italian dishes, like pasta. But, with so many business ventures under her belt — how much is the star chef's total net worth?
Lidia Bastianich is worth a surprising amount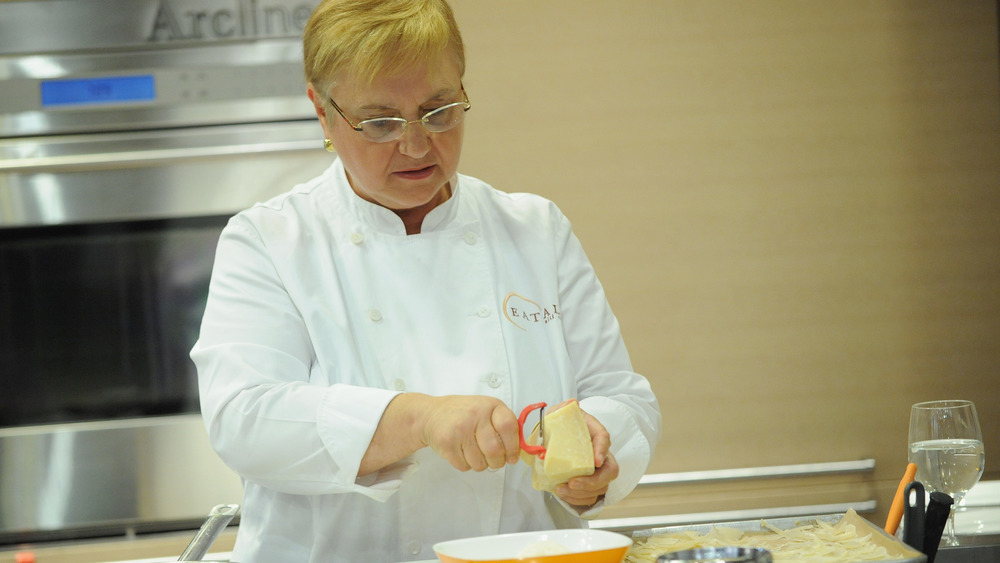 Brad Barket/Getty Images
It wasn't long after Bastianich and her now ex-husband opened their first restaurant that they opened up Secondo, per Celebrity Net Worth. But, it wasn't until her third restaurant when she met iconic American chef Julia Child that things started to change for the mother-of-two. Showbiz CheatSheet reports that Child would frequent her restaurant Felidia and eventually went on to invite Bastianich on her show Cooking with Master Chefs, catapulting Bastianich into the TV world. 
Since then, she has gone on to produce 14 celebrated cookbooks, three children's books, and a memoir, per her website. Although her first two restaurants are now defunct, Bastianich still owns Felidia along with Lidia's Kansas City, Becco, Del Posto, and Eataly (which has locations in Las Vegas, New York City, Boston, Los Angeles, and Chicago). The famous cook also hosted several award-winning shows and specials like Lidia's Italian Table and Lidia Celebrates America (via Celebrity Net Worth). With all of this on her plate, it's no wonder Bastianich's net worth rounds out at a cool $16 million.