The Surprising Source Of Some Cheddar's Scratch Kitchen Recipes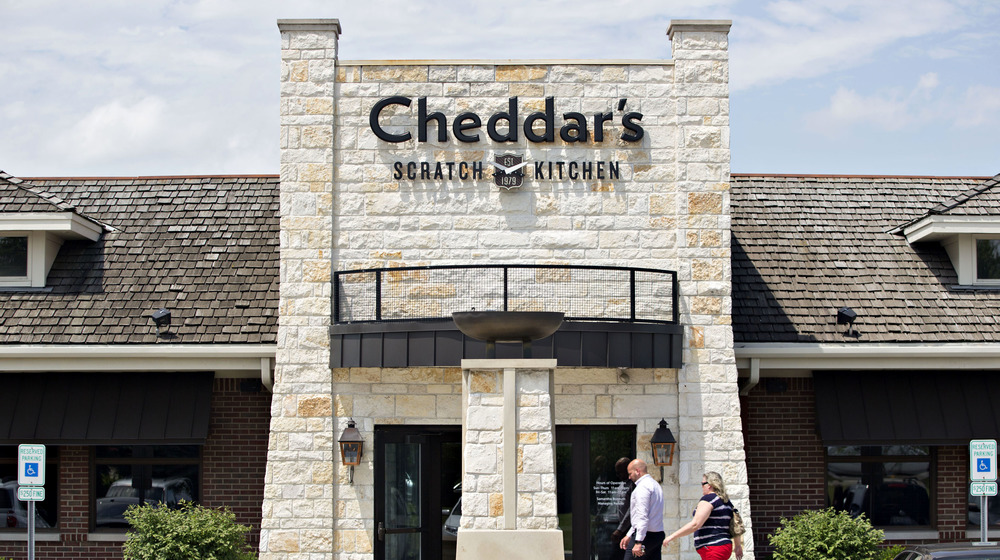 Bloomberg/Getty Images
You don't need a culinary school degree to develop a crowd-pleasing recipe. You don't even need to be an adult. So the thinking goes at Cheddar's Scratch Kitchen, the Irving, Texas-based casual dining chain that has been known to look to kids for recipe inspiration. Within the last few years, some Cheddar's locations have asked local children to create limited-edition menu items, resulting in dishes that would delight a diner of any age.
Cheddar's first collaborated with young cooks in 2015, when an Amarillo, Texas, location held a side-dish contest as part of the chain's rebrand, according to Amarillo Globe-News. Local vegetable fan Jara Hufnagle, who was 8 years old at the time, submitted her family's winning recipe for creamy garlic mushrooms, which earned her a $250 gift card to Cheddar's and a six-week stint on the location's side-dish menu.
Cheddar's once again joined forces with kids two years later — this time for health-conscious recipes. Young chefs in the Kids Fit Menu program at Medical City Children's Hospital in Dallas created dishes containing two full servings of fruit and vegetables, also adhering to limits on sugar, sodium, and trans fat, according to a Cheddar's press release. The chain chose two dishes to feature at nine locations for a limited time: Pizza Dippers with a side of glazed tropical fruit and a Honey Lime Chicken Wrap filled with cheese and crisp vegetables (via Cheddar's Scratch Kitchen).
Why some restaurant chains choose to work with young chefs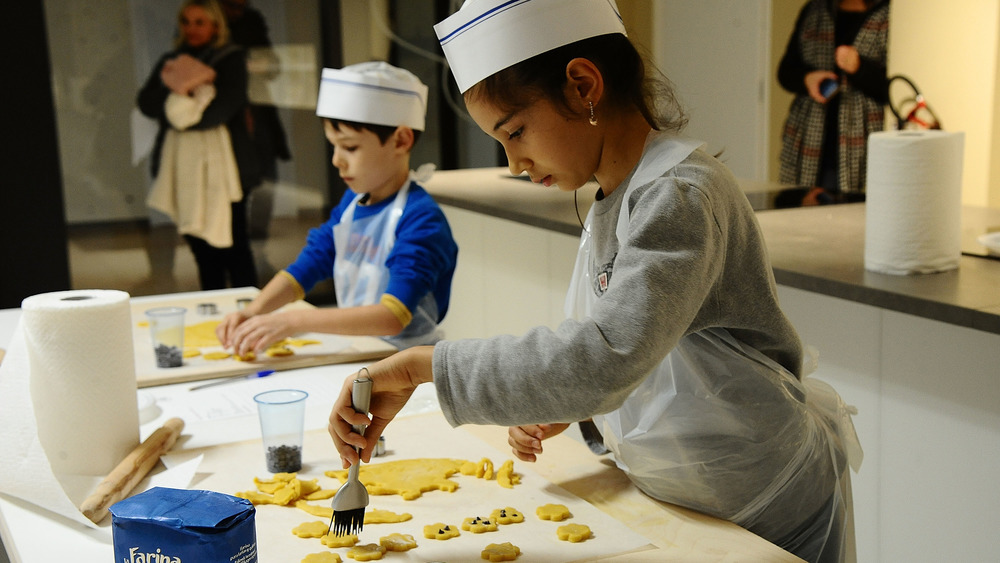 Roberto Serra/iguana Press/Getty Images
Why might a major food business put its trust in kid cooks? "It inspires me to work with young culinary students who are passionate about becoming chefs," Cheddar's corporate executive chef Robert Pesch said in the Kids Fit Menu press release. Though we haven't seen the chain work with kids in more recent years, Pesch said Cheddar's is "always looking for ways to expand" its menu, so it's likely that more youthful collaboration is in its future.
Cheddar's isn't the only food business known to have sold recipes by youngsters. Portland-based ice cream chain Salt & Straw holds an annual Student Inventor Series in which local fourth graders submit titles, ingredients, and drawings of their dream ice cream flavor, PDX Food Press reports. Whimsical winning flavors like "Cray Cray Caramel" and "The Ballistic Bagel" show that when you put a kid in the kitchen, you just might find a culinary breakthrough.