The Reason Losing Hell's Kitchen Contestants Are Sent To A Spa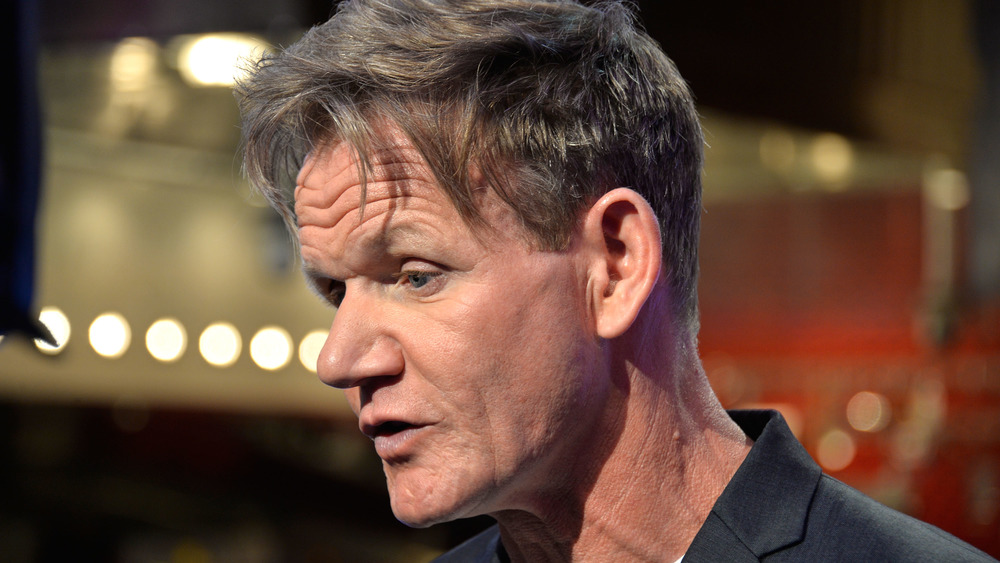 Frazer Harrison/Getty Images
Hell's Kitchen is one of the most popular names on television, and for a good reason. The competitive cooking reality show puts chefs from different walks of life together to live and work hard to overcome cooking challenges to impress the judges to land the top prize. 
Being a part of Hell's Kitchen is also a great way for chefs to get their foot in the door of the cooking industry and be exposed to a lot more opportunities in the fiercely competitive culinary world.
 By the way, competing on the show really is as taxing as it looks as contestants have to face unexpected challenges such as figuring out the pranks thrown in their direction during each task. There have been instances in the past episodes where producers have quietly changed key ingredients during the cooking process, leading to plenty of drama and intense scenes on camera.
While winners can get exposed to some incredible gigs such as working at chef Gordon Ramsay's eateries, participants who don't quite make the cut have to deal with something else entirely: downtime at the spa. Here's why.
Hell's Kitchen provides past contestants with much-needed TLC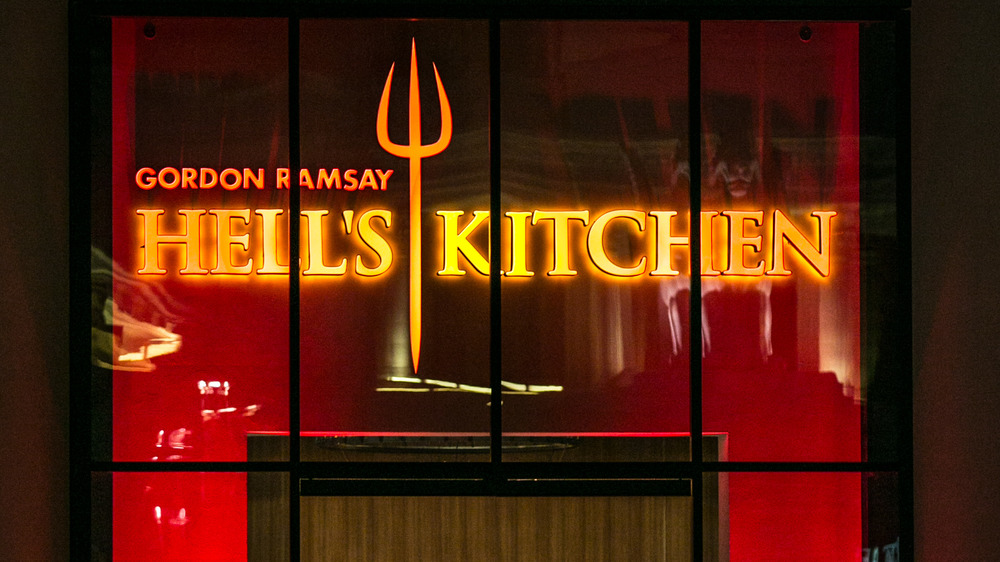 George Rose/Getty Images
It's true: participants who don't move forward on Hell's Kitchen are sent to a spa. Doesn't quite add up, huh? According to Babbletop, there is a perfectly legitimate reason for this. 
Being a part of Hell's Kitchen is extremely stressful especially when you're constantly being berated by the MasterChef Gordon Ramsay. In the hope that former contestants can recover and feel better after such a tough ordeal on the show, they're asked to go to a therapist to help sort through their emotions.
The location has a beautiful spa as well where former participants can recuperate. The place, by the way, is gorgeous and is spacious and comfortable, away from the hustle and bustle of the outside world. An on-set source told the New York Post in 2010, "The experience can be quite draining, so [the producers] want to make sure you don't want to kill yourself — or someone else."
The insider continued, "After that, they send you to this beautiful house where you can get anything you want: back rubs, nails done, hair cut. It is kind of like decompression before you go back into society."