Nadiya Hussain's Method For Easy Yorkshire Batter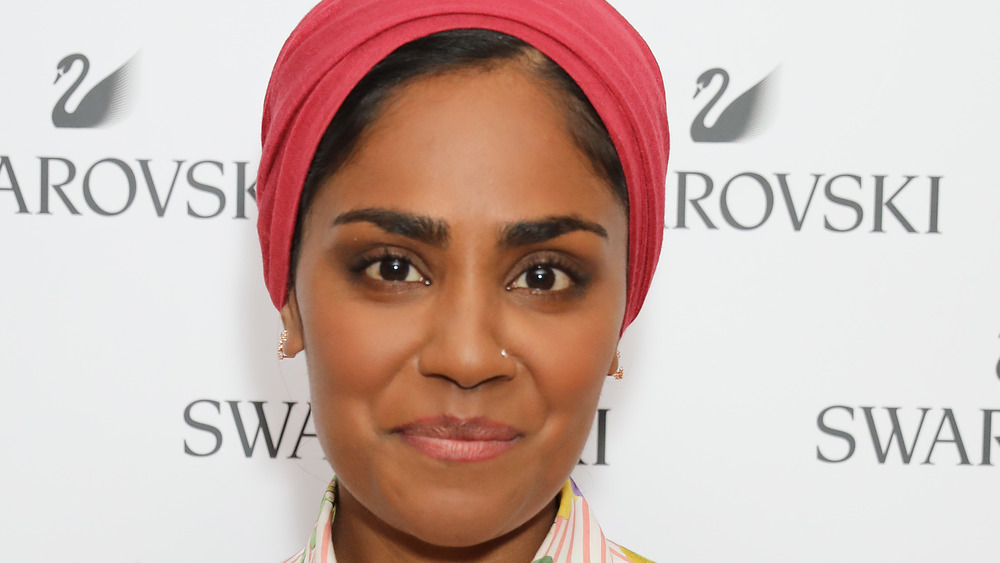 David M. Benett/Getty Images
If you like to have Netflix on in the background when you bake, then turn on Nadiya Bakes, episode one "Classics with a Twist" the next time you plan to take on Yorkshire batter. In this episode, Nadiya Hussain makes a kebab toad-in-the-hole using a batter that some might find intimidating to make. "I think people are afraid of making Yorkshire pudding or Yorkshire batter. There's this myth that it's really difficult," she says. 
If Hussain has a tip on how to make batter better, we're here for it. Since winning the sixth season of The Great British Baking Show, the chef with the effervescent personality has become a highly visible expert on cooking, having appeared in an impressive number of television shows and written more than a handful of cookbooks. So, what's her tip for Yorkshire pudding? "The trick is to get that [the stovetop or "hob"] really hot and just use very cold milk out of the fridge." She explains that when the cold batter touches the heat it will expand to produce the desired rise, keeping you on the right path for perfectly puffy Yorkshire pudding.
Making a good Yorkshire pudding requires tasty fillings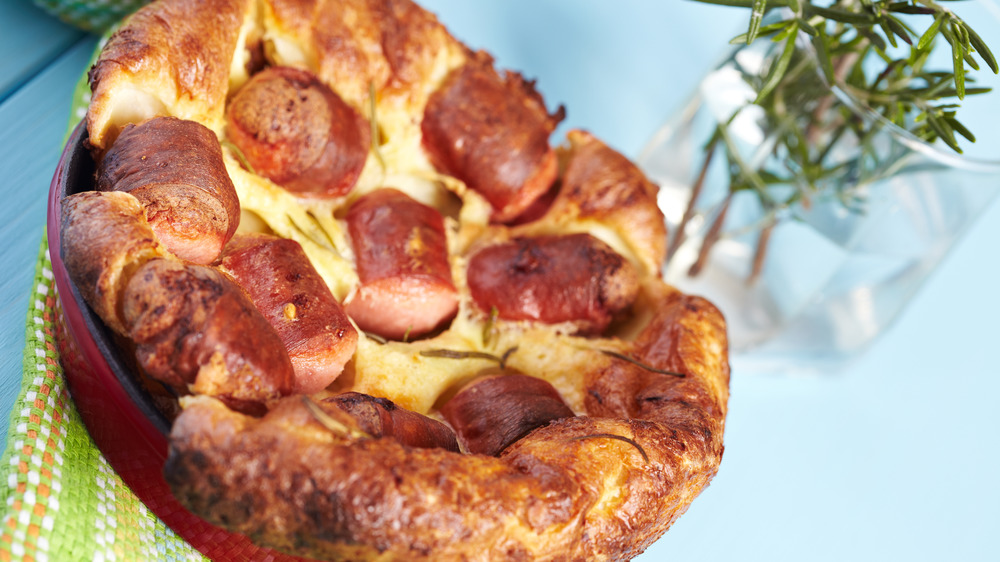 Shutterstock
In the UK, "toad-in-the hole" usually refers to a dish involving sausages cooked in Yorkshire pudding (via Delish). For the "Classics with a Twist" episode, Hussain mixes things up by putting an Asian spin on a traditional toad-in-the hole by using minced lamb Seekh kebabs. But if sausages or kebabs don't sound tempting, there are so many other options.
Endless combinations of tasty ingredients can be used as filling for Yorkshire pudding, spanning from savory to sweet, from breakfast to dessert, and everything in between. On the savory side, one vegetarian-friendly option is Becca Pusey's Mushroom and brie-stuffed Yorkshire puddings via Great British Chefs. It combines tasty things like mushrooms, spinach, ricotta, brie, parsley, and walnuts. For a sweeter take, Baking Mad offers a divine recipe: Caramelised Plum Yorkshire puddings made with plums and orange cream. Both recipes sound delicious, but — stop us if you know where this is going — the proof will be in the pudding!