The Pioneer Woman's Secret Method For The Perfect Cinnamon Rolls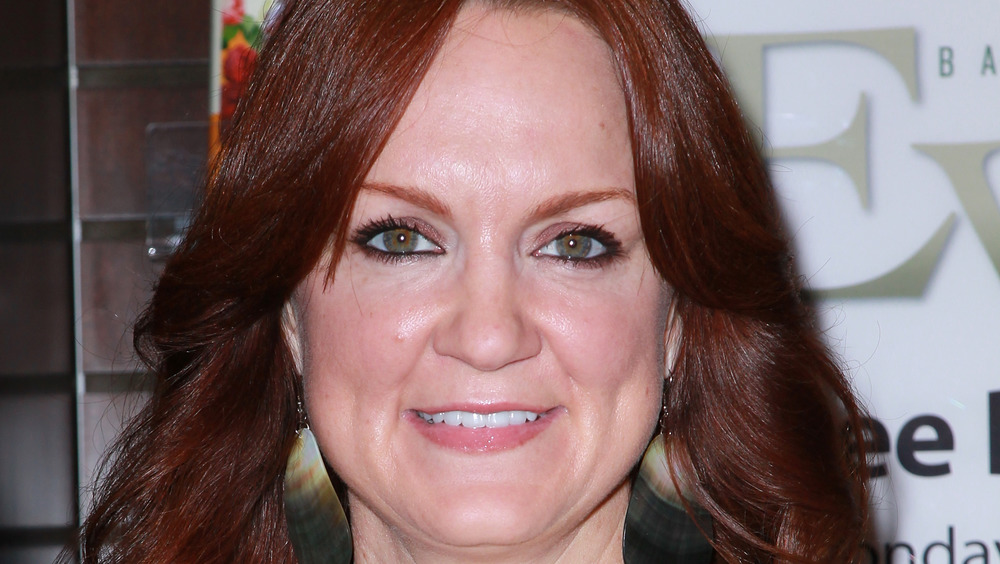 David Livingston/Getty Images
We can't think of a better treat to start off the day than a warm freshly baked cinnamon roll. Baking that requires yeast and dough that rises is often feared by apprentice bakers. Perhaps a bad experience or a pastry that didn't rise to the challenge put a halt to your dreams of homemade pillowy baked goods. Thankfully, The Pioneer Woman, has put endless techniques to the test and came up with one essential tip to ensure a perfect cinnamon roll every time.
In a list on MSN Lifestyle compiling her top cooking tips, Ree Drummond says that her secret is refrigerating the dough prior to rolling and baking it. Knead Rise Bake explains that when you refrigerate dough, the yeast slows down its metabolic processes. According to Taste of Home, leaving the dough overnight in the refrigerator allows more flavors to concentrate because the yeast releases carbon dioxide at a slower pace. Who knew there was so much science behind the heavenly essence of a cinnamon rolls?
Keep the dough cool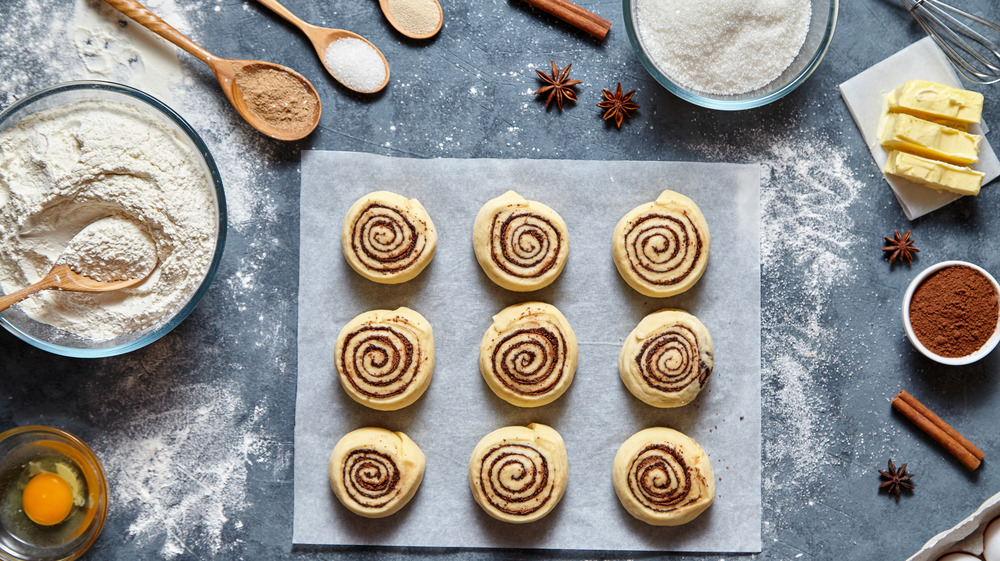 Shutterstock
In the MSN Lifestyle article Drummond also reminds bakers to allow the buns to rise a bit longer once they are sliced, since the yeast activity has slowed down in the cold. Also, be sure to keep your dough sealed so it doesn't dry out in the refrigerator. Taste of Home also points out that refrigerated dough is firmer, which makes it easier to roll out and slice into identical pinwheels.
Unless you are in a rush to devour freshly baked cinnamon buns, it seems like there are many advantages to refrigerating your dough before rolling it out. You can also prepare your rolls ahead of time and refrigerate them up to 24 hours if you are able to avoid the temptation! Once your cinnamon rolls are out of the oven, slather them with cream cheese icing, drizzle caramel, or dig in with no added frills.