The Surprising Things You Didn't Know Entenmann's Makes
We may receive a commission on purchases made from links.
Most people are familiar with Entenmann's baked goods. Its chocolate cakes, pies, cookies and donuts have been staples in homes and at gatherings pretty much since the company was founded in New York City in 1898. For over 100 years, the company has delighted customers with its delicious baked goods that made it a household name. However, even devoted Entenmann's fans might not be familiar with the company's other product lines.
In 2007, the company decided it wanted to expand its offerings, and what goes better with baked goods than a nice, hot, cup of coffee? Signing a licensing agreement with Coffee Holding Company Co. Inc., of course. Entenmann's released its own brand of coffee to complement its delicious baked goods until 2011, according to Globe News Wire. It later partnered with White Coffee Corporation to "develop a unique range of deliciously aromatic, well-balanced coffees based on Entenmann's most famous sweet baked products," via (PR Newswire). Soon, Entenmann's branded cocoa and 100 percent Arabica coffee beans, in decadent flavors like cinnamon crumb cake and chocolate donut, were available in supermarkets and drugstores nationwide, according to White Coffee.
The expansion went so well that the company decided to branch out even further, this time into items that were not edible, but still smelled delicious. In 2008, the company began selling Entenmann's-branded candles in mouth-wateringly on-brand scents like Lemon Pound Cake, Apple Strudel, and Cinnamon Coffee Cake, reports Jolly Reindeer.
Entenmann's also sells other non-edible products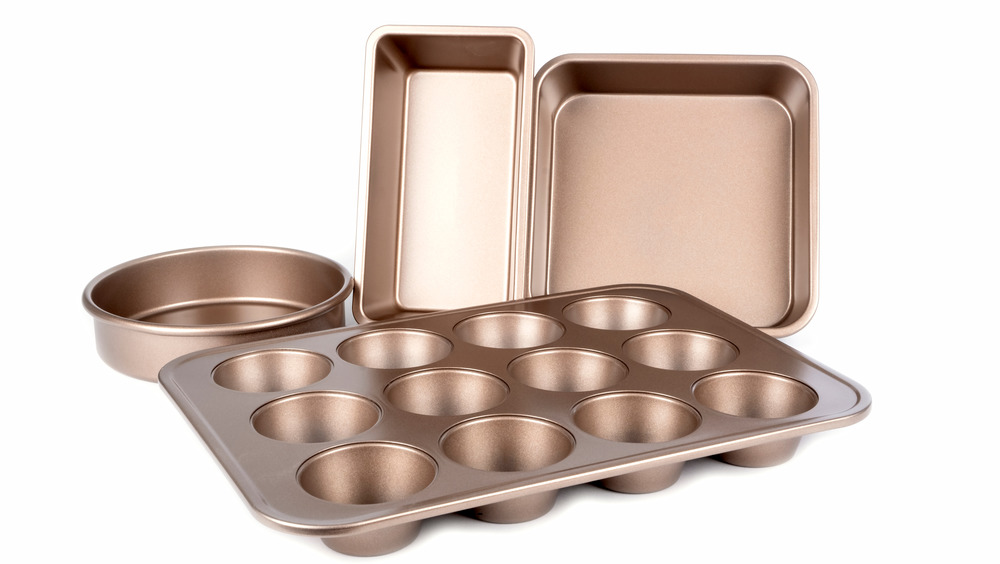 Shutterstock
In 2011, the company even released a cookbook (via Amazon). So anyone who wants to be able to satisfy their Entenmann's baked good cravings anytime can purchase the Entenmann's Big Book of Baking and learn how to recreate their favorite recipes from their own kitchen. The cookbook includes everything from classic recipes like Cinnamon Crumb Cake and Chocolate Cake Doughnuts, to ice creams, jellies, cheesecakes, and parfaits. 
And to help fans perfectly recreate that signature Entenmann's flavor, the company also released its own brand of bakeware in 2011. According to Gifts and Dec, Entenmann's expanded its non-edible offerings to include its own seasonal-themed pans, cake pop pans, and even an additional product line of bakeware for children. Between the bakeware and the cookbook, the die-hard Entenmann's fan has everything they need to create their own version of the company's tasty baked goods. But for the not-so-culinary-inclined, there is always the option of heading to the nearest grocery store and simply picking up a box of classic Entenmann's treats.