The Secret Ingredient You'll Need To Make Copycat White Castle Sliders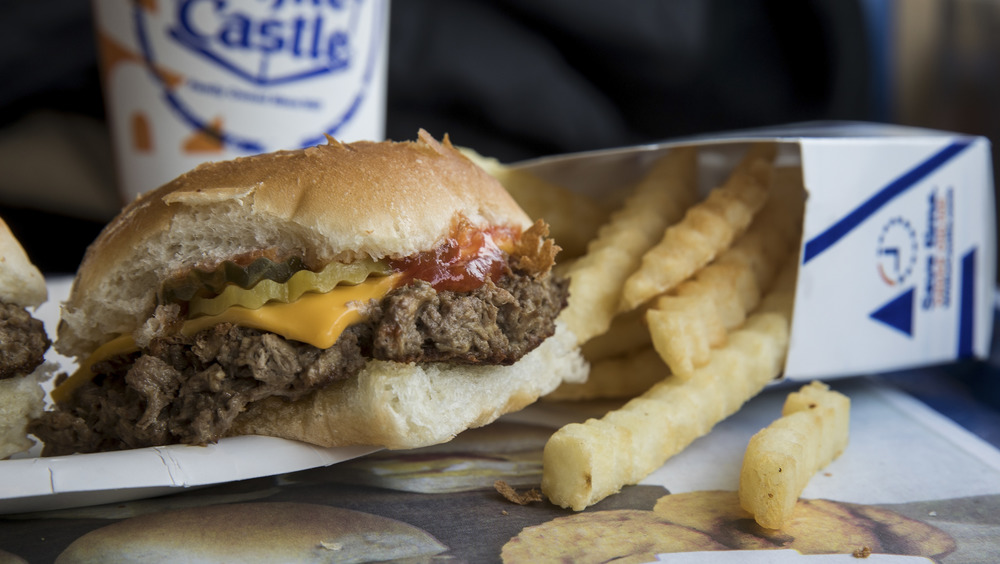 Drew Angerer/Getty Images
The greasy allure of a White Castle burger never gets old. The smell alone makes you feel like you consumed one of those tasty burgers without ever sinking your teeth into it. A White Castle slider is pretty special, but what makes it so good? Is it the meaty patty with five holes in it that is seared to perfection and shrinks up into a two-bite slider-sized burger? Is it that it provides just the right umami for our taste buds? Or is it the pickles, the cheese, or the bun?  
Maybe we should ask some of the fast food sliders' biggest fans who are part of the White Castle Cravers Hall of Fame like former U.S. House member John Boehner, television producer Alex Weresow, Alice Cooper, and the stars of Harold & Kumar Go to White Castle, John Cho and Kal Penn (via White Castle). While we're at, maybe we can ask them what the perks are that come with such a distinguished honor. Or maybe we just need to go to this five-ingredient White Castle copycat slider recipe to figure out what the secret ingredient is that makes them so fetch. Don't tell Regina, but, yeah, we think it happened.
Dehydrated onions are the secret to White Castle's sliders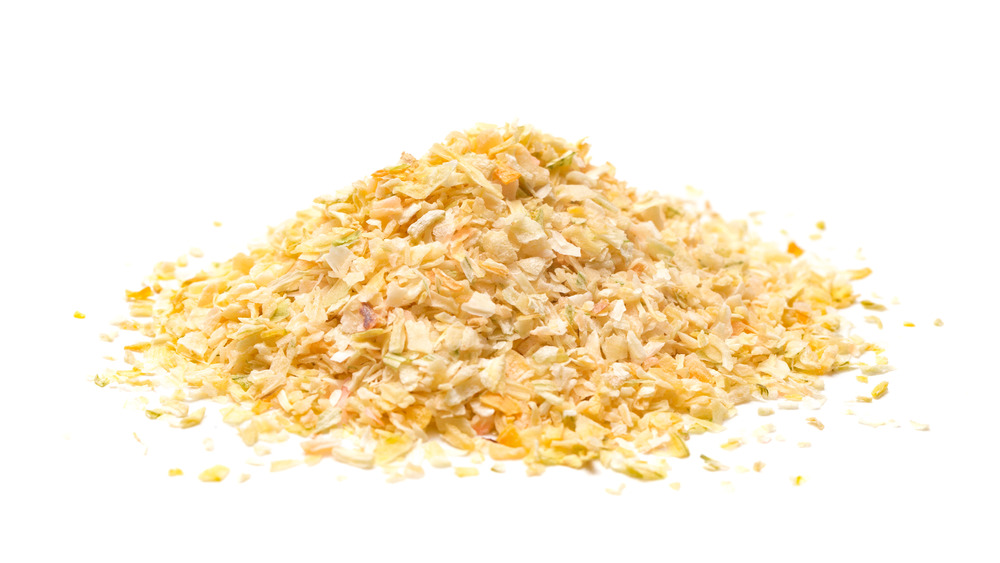 Shutterstock
The key ingredient to making a copycat version of White Castle sliders is dehydrated onions. Why dehydrated? We know, you love a good cry and cutting up a fresh, juicy onion is one of the easiest ways to achieve that, but you will have to save up those tears for another day. According to the Whiting-Robertsdale Historical Society, dehydrated onions are what go into real, authentic White Castle sliders. So, why don't they use real onions? The Historical Society shares that because of an onion shortage during World War II, the chain was forced to switch to dehydrated. Because they worked so well and were probably cost-effective, White Castle never bothered swapping them back out for the real thing.
But dehydrated onions are only half of the secret ingredient. Per The Daily Meal, Jamie Richardson, vice president of marketing for the chain, shared that there is a simple secret ingredient that is actually added to the onions. While Richardson did not give away what that ingredient might be, The Daily Meal believes that it is butter, and we see why this would work. Butter would allow the onions to caramelize adding a sweet, yet savory flavor to the burger, and well, butter. But Just a Pinch seems to think the other half of the secret is rehydrating the onions in beef stock and CopyKat and Daily Dish Recipes concur, along with quite a few other copycat recipe makers.