Taco Bell Has Good News For Fans Of Its Cheesy Sides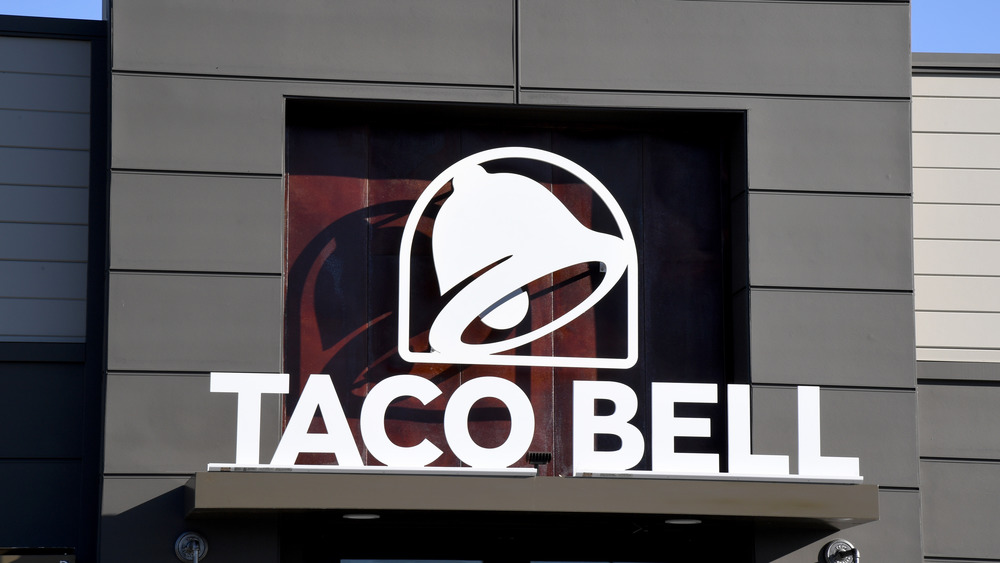 Ethan Miller/Getty Images
This past year has seen most restaurants chains reducing the items on its menus, in order to increase efficiency and save money following the economic shock of the pandemic (via CNN). So, it's exciting to hear that Taco Bell has a few new menu items in the works that could be joining those slimmed-down menus quite soon, all centered around the most popular cheese in the U.S. — cheddar (via Today).
However, rather than integrate cheddar cheese itself as you might expect, the two new dishes in the works incorporate cheddar cheese curds instead (via Best Products). One new item is the Crispy Cheese Dippers, which are made of cheddar cheese curds breaded in tortilla chip coating and then fried. The other new item is the Crispy Cheese Nacho Fries, which is a combination of its Nacho Fries topped with cheddar cheese curds, warm nacho cheese sauce, chipotle sauce, sour cream, and diced tomatoes. If that sounds too delicious to wait for, the good news is you might not have to.
How you can get Taco Bell's new cheddar cheese curd sides right now
Cheese curds are probably not the first thing you'd associate with any kind of Mexican cuisine, since they're more commonly found on top of a plate of poutine. But according to Thrillist, Taco Bell said these new menu items are "the company's way of trying out fun and unique versions of traditional foods with innovations and embellishments you'd expect from Taco Bell. You know, like a tortilla chip crust." 
Unfortunately, not all menu innovations make it to the actual, nationwide menu, and even less stick around long-term. However, if Crispy Cheese Dippers or Crispy Cheese Nacho Fries are the Taco Bell launch you've been waiting for all your life, you might not have to wait any longer. The chain is currently selling both sides for around $3 each, but there's a catch. The new dishes are currently only available at one Taco Bell location: 131 E. Orangethorpe Ave. in Fullerton, Calif., according to Chewboom. They're also only available through March 10, while the limited supplies last. However, if they go over well, we might get to try them nationwide. Only time will tell.