This Alfredo Sauce At Costco Has Shoppers Divided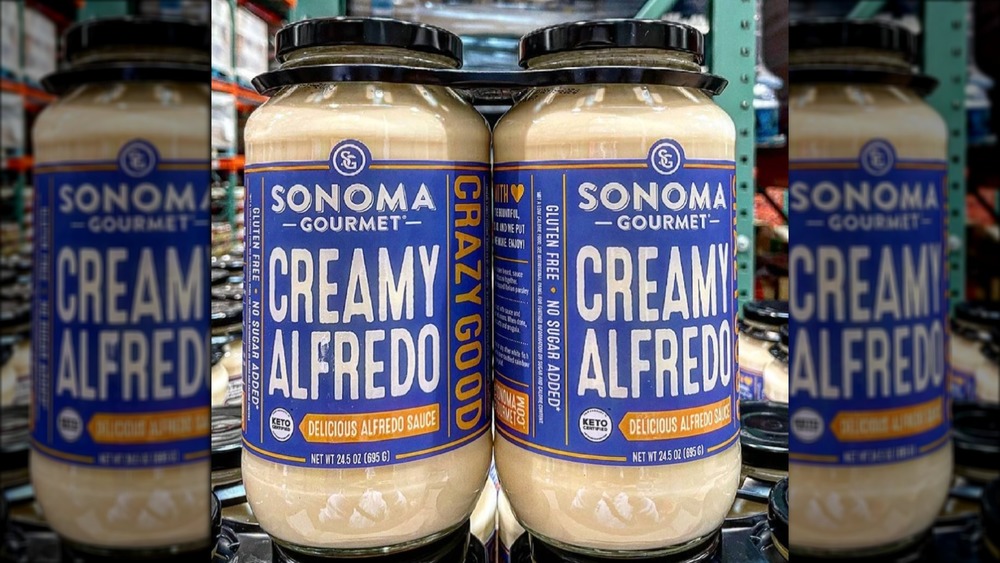 Mario Tama/Getty Images
Alfredo sauce is something that people tend to have very strong feelings about. Whether they want it thick and creamy or they're searching for a vegan version of alfredo, there are a lot of demands for different versions of the pasta sauce. However, authentic Alfredo sauce doesn't even call for cream (via Curious Cuisiniere). It should only use butter, Parmigiano Reggiano cheese, and a touch of pasta water to thin it as needed. However, the latest Alfredo debate has little to do with how it was made and more so about what it tastes like.
Apparently, a Costco fan account on Instagram, @CostcoDeals, spotted a great deal on Sonoma Gourmet Creamy Alfredo. The post appeared on Tuesday, March 2nd, and within a day it had more than 3,000 likes. The caption read, "had this @sonomagourmet creamy #alfredo tonight! Soo good! Only $10.29 for 2/24.5oz jars!" While the price was good enough to lure some customers into trying it, some felt it was far from tasty.
This is what people said about Costco's Alfredo sauce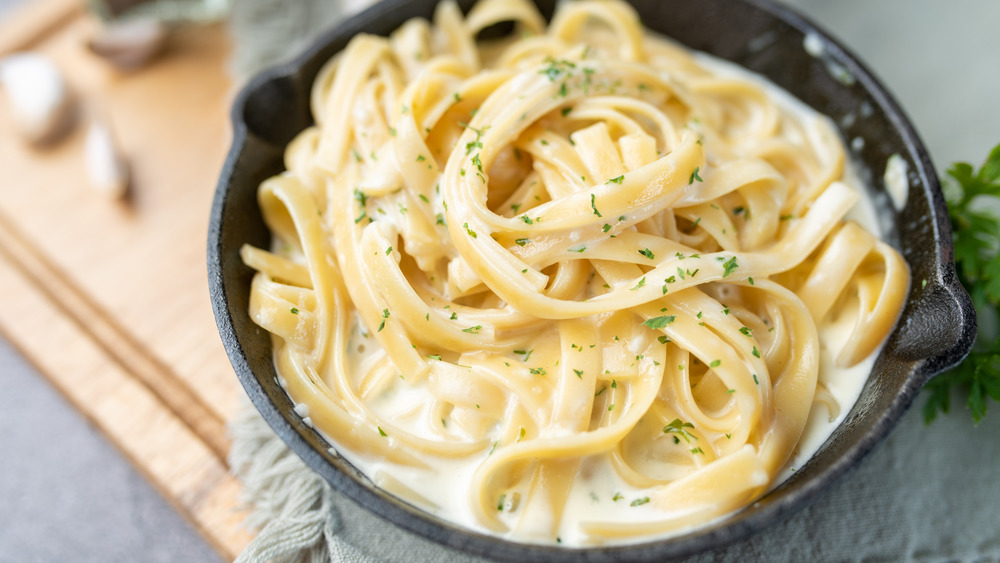 Shutterstock
There were plenty of positive comments about Sonoma Gourmet's Alfredo sauce, which is gluten-free and Keto-certified. One person simply said, "favorite." Another wrote, "delicious and keto? I gotta try this." Someone else commented, "it is yummy." One comment read, "finally!" However, there were a few comments that showed the divisiveness of the Alfredo sauce.
One comment said, "Ours tasted sour. Buttermilk? Idk." Another person wrote, "This did not taste good at all." One user explained, "My fam was not a fan of it! It had a weird sour taste I ended up throwing away the jar I didn't use." It does say on the bottle that there's no added sugar in the Alfredo sauce. According to Sonoma Gourmet, cultured buttermilk was used in the ingredients, so it could be the lack of sugar balancing out the sourness of the buttermilk. So, if you don't like a tangier Alfredo sauce, you might want to double-check before picking this sauce up. As always, it's important to check the expiration date too. You wouldn't want to get home from Costco with a couple of jars that have already expired.