How Popeyes Is Trying To Improve The Quality Of Its Chicken Sandwich
By one estimate, we eat 44 million chickens a week at fast food restaurants (via Mel). Popeyes is responsible for a lot of those, thanks to the immense popularity of the chicken sandwich it introduced in 2019. There's no way farms can churn out that many chickens without taking certain shortcuts — but are they doing it in a way that's safe for humans and not too unbearable for the chickens? That's up for debate, but Popeyes is taking some steps it says will lead to safer chicken sandwiches and better lives for chickens.
Popeyes announced on March 2nd that by the end of this year, their chickens will not be raised with antibiotics important for human health (via Business Wire). Read the fine print from Restaurant Brands International (Popeyes' parent company and owners of Burger King and Tim Hortons, too), and you'll learn that Popeyes is talking about antibiotics that are critically important for human medicine. This does seem important: When antibiotics developed for humans are used on chickens, their meat can harbor bacteria that resist these essential medicines. And when people get sick off the superbugs in their unsafe chicken, the illness can be hard to treat.
However, Consumer Reports tells us that the type of change Popeyes has announced is practically meaningless. Most of the antibiotics "critically important" to humans aren't used on chickens to begin with.
Popeyes' changes should be good for chickens and the environment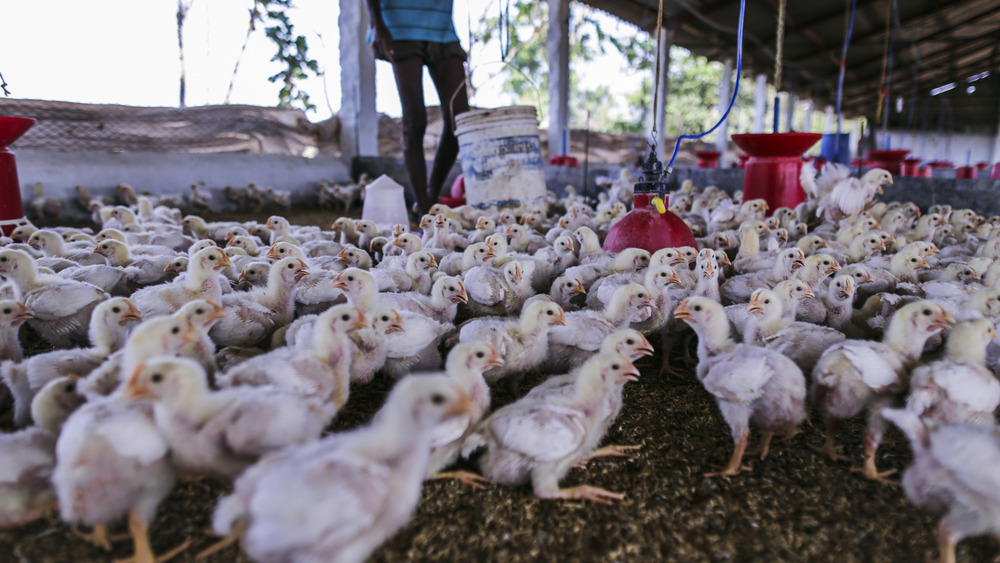 Bloomberg/Getty Images
Popeyes is making some other changes to signal that their chicken sandwiches will be healthier, more humane, and more sustainable. The Popeyes website says the chain is phasing out artificial flavors, colors, and preservatives, including MSG, by the end of 2022.
Hold on there, Popeyes. Monosodium glutamate, or MSG, tastes good and isn't proven to be bad for you (via Serious Eats). Here's hoping that you deliver on your promise that the sandwich will taste the same.
Other changes at Popeyes seem pretty good for chickens and the world at large. The chain announced it is converting 99 percent of its global egg supply to cage-free by 2025, per Business Wire. Popeyes is getting rid of foam cups this year and replacing them with paper cups. The company says it is "working towards" making all paper packaging either recycled or certified by environmental groups. Finally, Restaurant Brands International says it aims to improve living conditions for its chickens by 2024, which would include giving them more living space.
Overall, these changes amount to a step in the right direction for Popeyes. But keep in mind that all of these changes will do almost nothing to make that beloved chicken sandwich healthier. It should still have the 700 calories, 1.5 grams of trans fats, and more than 1,000 mg of sodium listed on Popeyes' nutrition webpage. But we do admit, all that adds up to one delicious sandwich.