Here's What Giada De Laurentiis' Ex-Husband Is Up To Now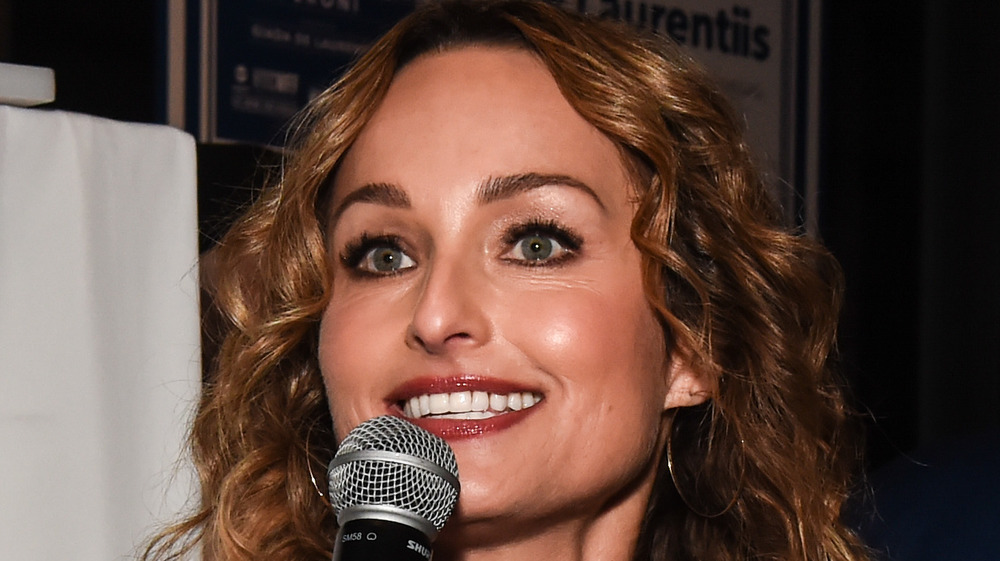 Daniel Zuchnik/Getty Images
Celebrity chef Giada De Laurentiis is a much-loved public figure, and for good reason. As highlighted by E!Online, the chef has enthralled her fans for a long time with her unique take on Italian cuisine and her passion for cooking. Considering how popular the chef is, it's only natural that her fans can't help but feel drawn to her personal life.
When Giada De Laurentiis and her husband, Todd Thompson, separated in 2014, the story got a lot of attention from the media and public at large. For her part, De Laurentiis was open about her relationship and revealed the news herself on Facebook. She wrote, "After an amicable separation since July, Todd and I have decided to end our marriage." She added that while it was a tough and painful call to make, the duo arrived at the decision while keeping in mind their family's well-being and happiness.
The chef also revealed that she and Thompson cherished the time they spent together and were grateful to their loved ones for their kindness during such a tough time. 
Todd Thompson has bounced back
Thompson, a fashion designer, has been doing pretty well for himself after his amicable separation from De Laurentiis. His Twitter profile indicates that he decided to take a backseat from work and simply enjoy spending time with his family. His bio reads, "Dad, retired Clothing Designer/Manufacturer, Foodie, Sports, Car and music enthusiast."
Well, he has started spending a lot of time with his daughter and is also busy with a new romance: Heather Lacombe, a former fashion model who now works as an interior designer. He uses Instagram from time to time, sharing updates and insights about his life. His latest post was on Valentine's day, when he posted a sweet photo with Lacombe. 
Meanwhile, as People reported in 2018, De Laurentiis has herself moved on and has been dating Shane Farley since 2015. She told the magazine, "I spent about a year and a half alone, not dating, just figuring things out ... I had been with [daughter] Jade's dad for 25 years. I didn't know what it meant to not be married." Meeting Farley helped the chef move forward and embrace a new beginning in her life.