What The Critics Are Saying About MrBeast Burger
You know it's 2021 when a YouTube star creates a "virtual restaurant brand." The brand in question, MrBeast Burger, offers delivery burgers, sandwiches, and fries via their own app or other food delivery services (via Inven Global). The concept entails preparing the orders in 300 pre-existing restaurants across the USA, according to Restaurant Business. This strategy significantly decreases the upfront investments required when opening an actual physical location. Thanks to his large online presence and around 50 million YouTube subscribers, advertising came naturally to MrBeast, aka Jimmy Donaldson, across his various platforms.
In a time when the restaurant industry has suffered huge losses due to closures and restrictions, a virtual approach seems like it has many upsides. It also provides extra revenue for the restaurants that are actually pumping out the famed burgers, according to Inven Global. However, concepts only go so far and the most important factor in any endeavor related to food is whether it tastes good. While minimal training and recipes are provided for the 300 locations and their staff, consistency could certainly be put into question. To keep preparations simple for the varying staff, no substitutions can be made.
Are MrBeast burgers actually worth it?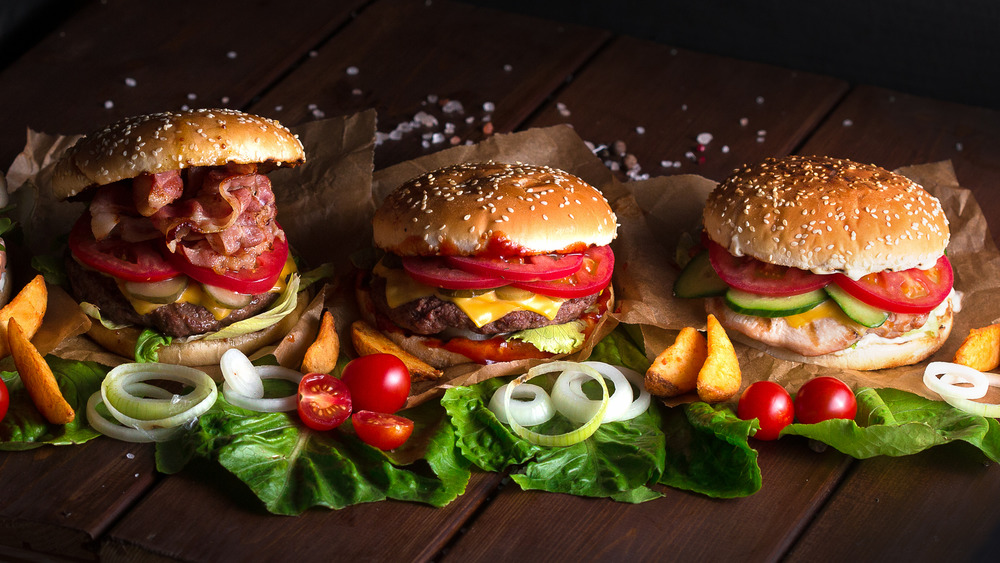 Shutterstock
The folks at Inven Global decided to test the virtual restaurant to see what the fuss was all about. After trying the Beast Style burger (which can cost about $6.99), a Crispy Chicken Tender sandwich (about $6.99), and some seasoned fries ($3.25), the conclusion seemed underwhelming. While they didn't report particular faults to the meal, the reviews from Inven Global weren't filled with praise. The food was "fine."
ReviewBrah, a YouTube personality who specializes in critiques, gave the burger a thumbs up, describing it as flavorful with no frills. The popular critic remarked it was a good way to support small businesses. Of course, Reddit threads have been active with discussions and debates regarding the acclaimed burgers. As with any discussion on the page, comments range from devoted fans to customers complaining their food was raw or cold, who will never touch a MrBeast Burger again.
Determining what constitutes an excellent burger is hugely subjective. Think of the endless variations and preferences simply regarding the bun: brioche, plain, sesame seeds, toasted... Regardless, quality is key and inconsistency is frequently mentioned when reading through reviews. "It's made in a ghost kitchen of an Italian restaurant. Surely you[r] expectations weren't that high," one Redditor posted.
Just because restaurant owners are excited to increase revenue and be part of a virtual concept, it doesn't follow that the entire staff will be so eager to please. Even the best recipe and concept will be a flop if the person preparing it isn't doing it with attention and care.