Why Aldi Shoppers Have Mixed Feelings About These Frozen Calzones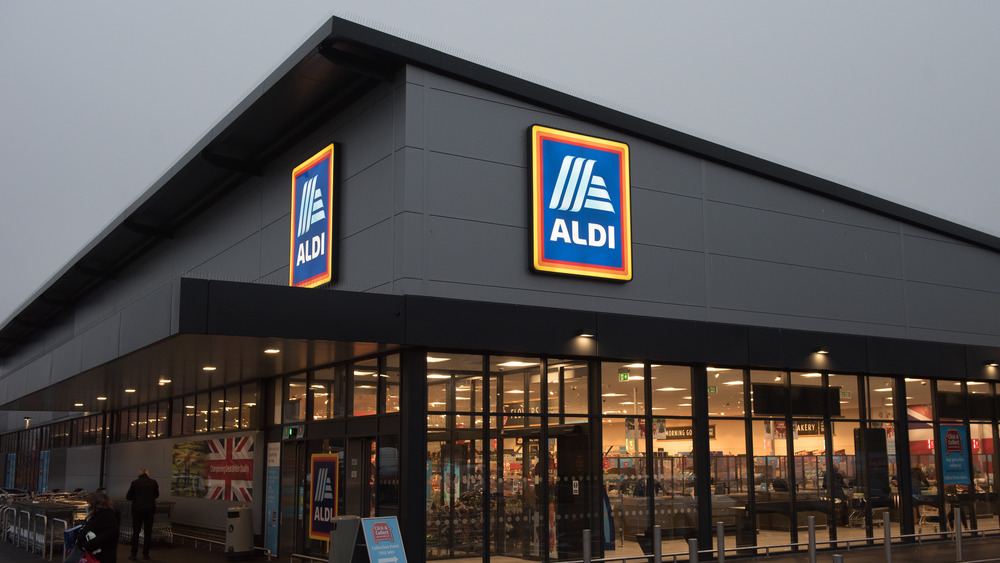 John Keeble/Getty Images
Aldi is one of those fan-favorite shopping destinations that is able to think up some pretty delectable offerings. For instance, as Thrillist's Jessica Kelly points out, if you're in the mood for frozen food that can keep you satiated on incredibly busy days, you can't go wrong with options like the Casa Mamita Taquitos, Fremont Fish Market Cod Fillets, or the Earth Grown Vegan Meatballs. They're all tempting dishes that can make your life much easier when you need something quick and convenient.
Speaking of which, Aldi also has frozen calzones up for grabs, something that has left shoppers with mixed feelings. Before going into the details, here's what you need to know about these calzones from Mama Cozzi's. The calzones are available in several varieties: Four Cheese and Pepperoni, Spicy Sausage, and Meatball. As per a review posted by Brand Eating, the Pepperoni calzones are the perfect treat for cheese and meat lovers with pepperoni, mozzarella, ricotta, Parmesan, and Romano cheese included in its ingredients. But how good are these calzones, really? Here's what reviewers had to say.
The opinions are mixed when it comes to these calzones thanks to the filling
Well, as stated in an Instagram post shared by fan account @theamazingaldi, Mama Cozzi's frozen calzones at Aldi are a handy option to turn to if you've had a long day and need a super quick meal. One person commented about how good the product was in their opinion, adding that they were impressed by the convenience factor. They wrote, "I love these. I get one to eat when I get home since I'm too tired to cook after grocery shopping. Lol!"
Another Aldi shopper wasn't too pleased with the calzones and wished they could've been better. They didn't think the product was bad, per se, but definitely wanted more filling in the calzones. Another fan begged to differ and thought they're perfect they way they are. They wrote, "These are amazing! I was shocked at how good they are!!!"
You can give these a shot yourself and see whether you're a fan of the taste and texture. If you're looking to stray from the usual dough and cheese option, you can choose between the Mama Cozzi's Spicy Sausage and Meatball calzones.