You Might Be Getting Your COVID Vaccine At Dollar General. Here's Why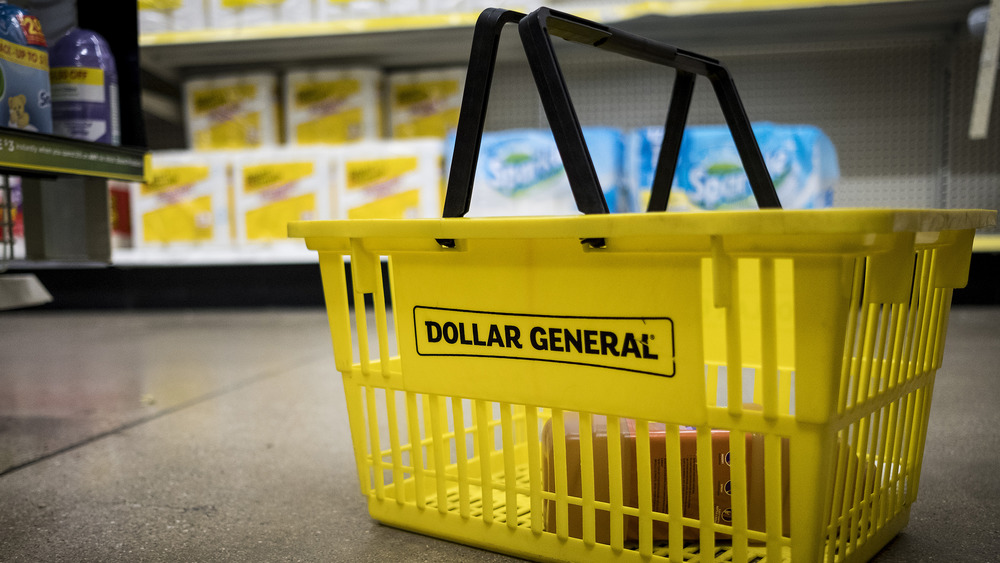 Bloomberg/Getty Images
As of Friday, March 12, 2021, The New York Times reports that 10 percent of the United States has been fully vaccinated against COVID-19. That figure nearly doubles, to 19 percent, if you take into account the number of people who have had at least one dose of their vaccine. By Saturday, those percentages will have improved a little bit more. According to NPR, 2.2 million people in the United States are getting vaccinated each day. Soon we might have more vaccines than we know what to do with. Public health expert Bernadette Boden-Albala told USA Today that when vaccines start coming in, "we're really going to be in bad shape because what we're going to see is a lot of people who don't want to get vaccinated."
The key to convincing vaccine skeptics, according to health communication expert, Christopher Morse, is "you want to tell them it's free and how easy it is to get an appointment," he told USA Today. Dollar General wants to be part of that push. During the Health Action Alliance's virtual National Business Summit, CDC director Rochelle Walensky confirmed that the discount store is in talks with the CDC to help distribute vaccines, especially to rural areas (via USA Today).
Why Dollar General might make a difference in the CDC's vaccine roll-out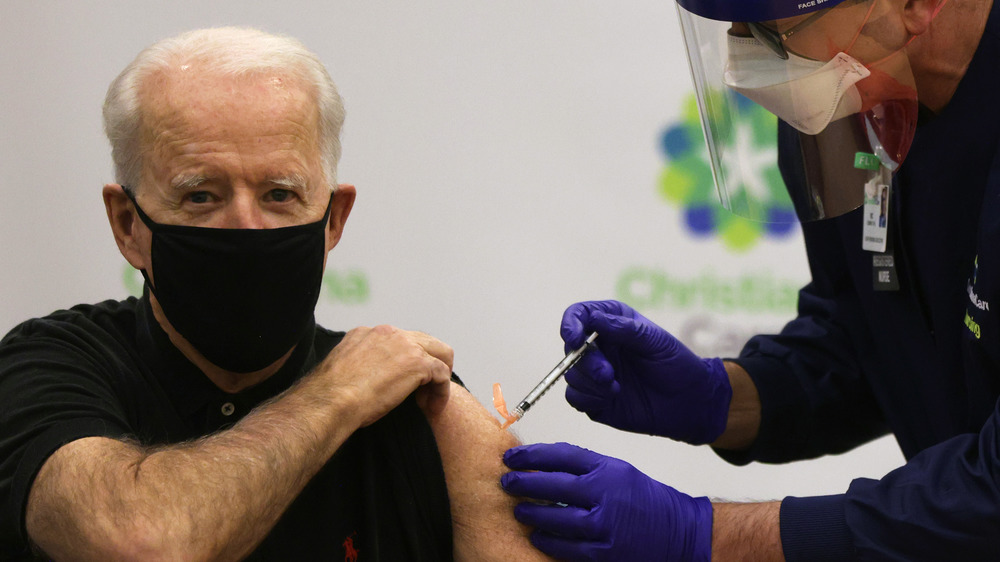 Alex Wong/Getty Images
We don't have all the details, yet. Neither Dollar General nor the CDC responded to USA Today's request for comments. On its website, however, Dollar General affirms that it's in the middle of "constructive conversations" with the CDC, and uniquely positioned to help with "testing and vaccine efforts" because of its "unique real estate footprint." The discount chain claims to have stores located within five miles of 75 percent of the country's population. CDC director Walensky appreciates the importance of this range for vaccine distribution efforts. "In rural areas, residents often don't have access to big-box stores," Walensky explained, highlighting that Dollar General "has locations that include refrigeration capacity within 10 or 15 miles of our rural communities in all but four states," according to USA Today.
Should "constructive conversations" between Dollar General and the CDC come to fruition, the discount chain may have serious work to do. Unlike several grocery chains that the CDC already has agreements in place with, Dollar General stores don't include pharmacies. Neither, according to its website, does it currently "have systems in place for employees to receive a vaccine at their work sites."