Here's What Top Chef's Gail Simmons Actually Eats In A Day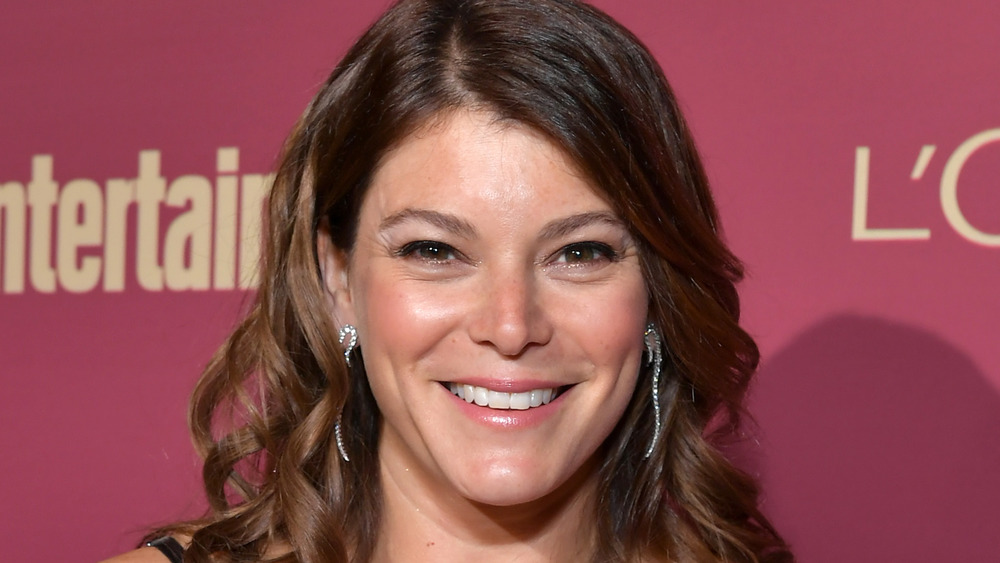 Emma Mcintyre/Getty Images
As a judge on Top Chef and a former director at Food & Wine Magazine, Gail Simmons has gotten to eat a lot of amazing food in her lifetime. The Food Network star even shared some of her all-time favorite dishes from the cooking competition on her website. Top picks include fried banana fritters from season seven, braised pork shoulder from season eight, and salted butterscotch pudding from the 2007 holiday special. Simmons also admits she has a big sweet tooth, especially for ice cream sandwiches.
However, if you think she eats these super rich, super decadent meals all day, every day — she doesn't. While Simmons doesn't count calories and told Self that she isn't "super strict" about what she eats, the food judge does try to eat a fairly healthy, balanced diet when she's not on-set or traveling. Here's what the culinary guru typically eats in a day at home.
Gail Simmons fills her diet with whole grains and produce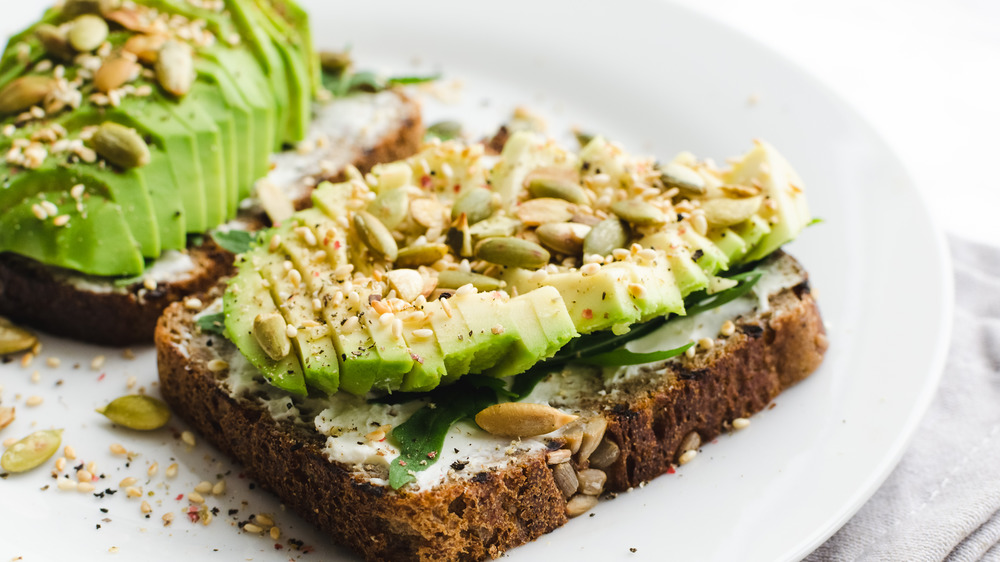 Shutterstock
Simmons broke down her average day of eating, meal by meal, in an interview with People. Her breakfast usually consists of avocado toast, a hardboiled egg, and coffee, followed by a hearty salad for lunch. Her dinner varies but is often some mixture of brown rice and plenty of vegetables and desserts like dried fruit or black licorice. "I just generally try to eat a variety of foods throughout every day — heavy on veggies and fruit, whole grains and protein, especially when I'm not traveling or eating for work and can cook at home," she told the media outlet.
As for what's always inside her fridge, Simmons told Parade that she likes to stock up on things that are "versatile, delicious, and can be used in multiple ways." She notes on her website that some of her favorite ingredients include citrus fruits (like lemons and limes), harissa, maple syrup, butter, Parmesan cheese, champagne, and dark chocolate.