Kardea Brown Fans Think She Just Dropped A Rare Hint About Her Love Life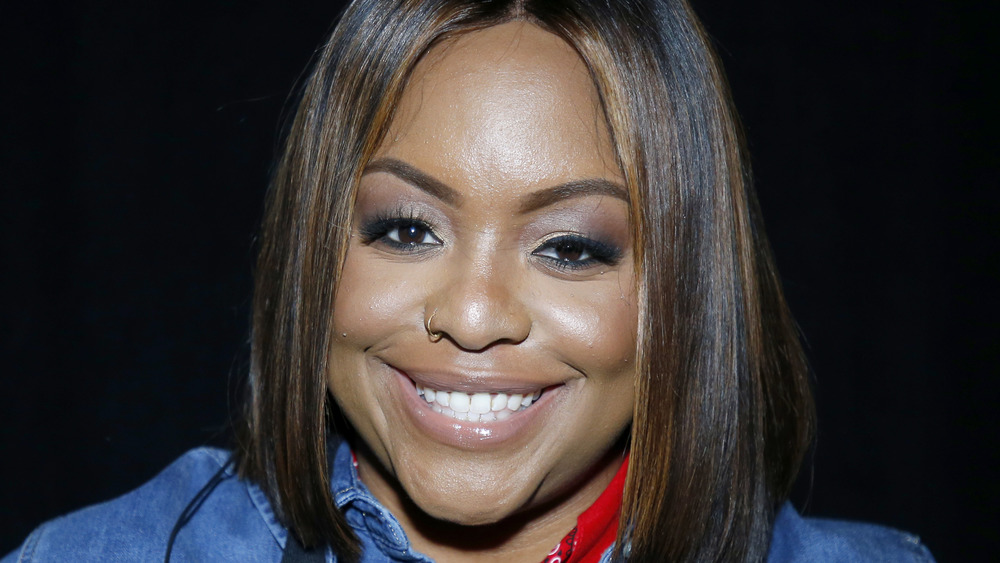 John Lamparski/Getty Images
Looking for lemon-flavored buttermilk pie inspiration? Want to spend a second mooning over peach upside-down cornbread cake? Or dream about digging into your next serving of chicken and waffles? Kardea Brown's Instagram page is definitely a place you should hang out. Interested in the ins and outs of The Food Network personality's love life? Then, as Distractify's learned the hard way, you're wasting your time on her socials.
We haven't heard about a significant other since Brown admitted that it was a boyfriend who, in 2015, first signed her up to audition for a Food Network pilot (via Garden & Gun). "I think he saw how genuinely happy cooking was making me; how it lit me up," Brown reflected to Charleston City Paper afterward. "There are a lot of people who can cook, but not everybody can multitask while making it look graceful. The way you move in the kitchen should be like seeing ballerinas in a recital."
Now, just maybe, the wonder woman behind Delicious Miss Brown, and who's currently a judge on Spring Baking Championship, has a very public reason to celebrate. At least that's what her Facebook followers think, hope, or want to manifest into existence.
Is Kardea Brown officially off the market?
Brown recently took to Facebook to hint at Monday's upcoming episode of Spring Baking Championship. Brown wrote, "Tomorrow, love is in the air on a new episode of #springbakingchampionship! It's all about spring time proposals and wedding cakes.....and you may get a glimpse of someone special in my life."
Far be it from us to get ahead of ourselves. We're not sure which wedding cake is being made, for who, or whose proposal we'll be celebrating on the upcoming Spring Baking Championship episode. But it won't stop Brown's Facebook followers from putting what they believe to be two and two together. "I am so happy you found your special person," wrote one enthusiastic follower. "Surely we get to vet this person. Family rules," begged another. "You deserve all the joy you have brought others!" celebrated a third. Of course, we'll be tuning in to see if they're right.