The Pioneer Woman Skips This Ingredient For Ultra Fudgy Brownies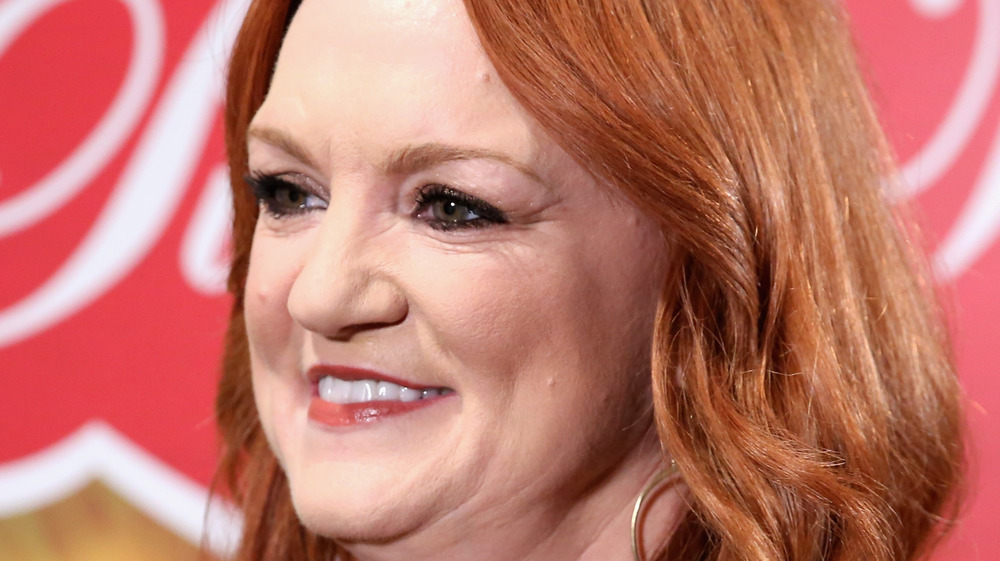 Monica Schipper/Getty Images
Ree Drummond has consistently whipped up family-friendly meals you can enjoy while sticking to a budget on her Food Network program The Pioneer Woman. Whether it's a weeknight dinner for a family of five or something far more subtle, Drummond always shares tips and tricks to make it easy for aspiring cooks to recreate her dishes. While her recipes are often hearty, Drummond also caters to those with a solid sweet tooth.

In an article shared by Kitchn, studio food editor Jesse Szewczyk gave Drummond's dark chocolate brownies a shot, following her recipe step-by-step and forgoing a typically go-to ingredient — a leavening agent. If you're not much of a baker, baking soda and baking powder are considered leavening agents, as they cause a chemical reaction, which makes a dessert rise (via Baker Bettie). Overall, Szewczyk claimed that the brownies were pretty subpar, but was pleasantly surprised to find that the texture was better than expected.
A leavening agent isn't always necessary for your desired texture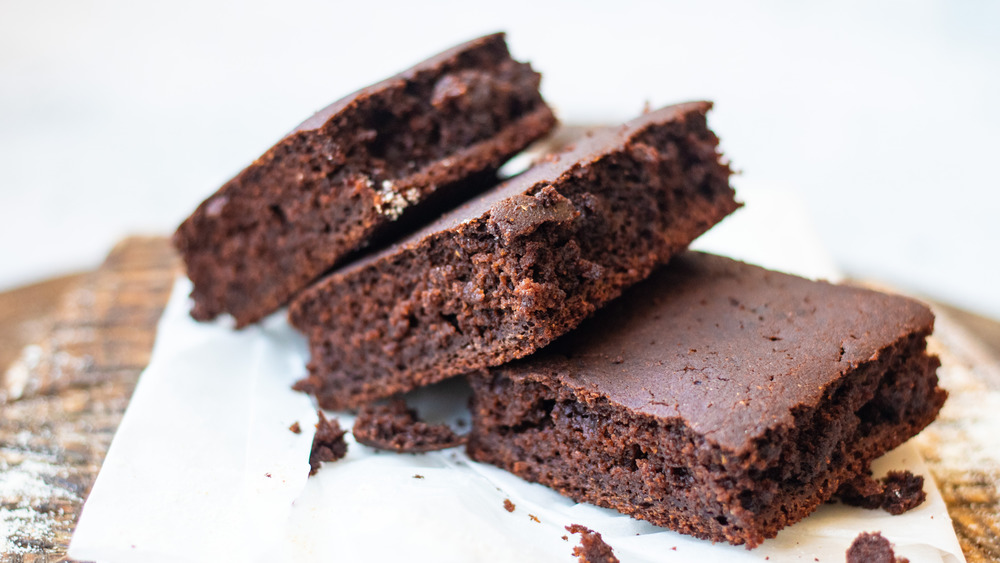 Shutterstock
Despite uncovering underwhelming results, Szewczyk mentioned that the texture of the brownies had been perfectly dense and fudgy. Therefore, your standard baking soda or baking powder may not always be essential in your quest for a quality dessert. But what is it about the lack of leavening agent that helps brownies retain that fudgy consistency that some people really love? 
Food52 explains that chemical leaveners will help make the batter cook into a "cakier crumb," but if they're left out, your brownies will retain that dense fudginess you might be looking for. This explains why there are so many different types of brownie textures, from light and fluffy to thick and gooey. So if you prefer the latter, take a page out of The Pioneer Woman's book and test out her brownie recipe, which also happens to contain three different forms of chocolate — talk about tasty.